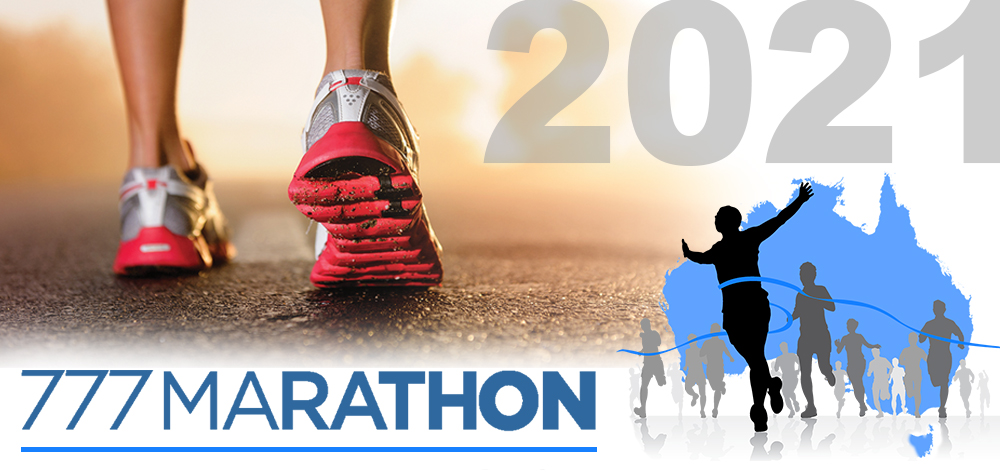 Bravehearts' 777 Marathon is Australia's mightiest ultra-marathon that sees participants running 7 marathons in 7 states in 7 days.
The 777 Marathon (777) was created in 2013 as a unique way for individuals to raise money for and awareness of Bravehearts and the prevention of child sexual assault and exploitation.
777 is unique in that it attracts not only marathon enthusiasts, but also those who are looking for an endurance challenge that supports an important cause.
The Marathon involves two categories of participants – National Runners and State Runners:
National Runners are those participants who commit to the entire seven days and seven city legs and raise a minimum of $10,000 each for Bravehearts. (Registrations for 2021 now open)
2. State Runners are those participants who choose to run one leg of the Marathon (usually in their home state). State Runners can choose to register for their state leg as an individual participant, or as part of a team. (Registrations open soon)
LEARN MORE AND REGISTER TODAY!
 People of all abilities are welcome to participate. 
The 2020 777 marathon was proudly supported by




For corporate sponsorship opportunities, please contact Michelle at michelleb@bravehearts.org.au
Want more information? Get in touch now!