June 25, 2017
As dawn breaks over Perth tomorrow, 26 intrepid Children's Champions will embark on the challenge of a lifetime – the Bravehearts 777 Marathon.
Bravehearts 777 Marathon is Australia's largest charity run seeing National Runners battling their way through 7 marathons in 7 days in 7 states to raise vital funds and awareness to protect Aussie kids from child sexual assault.
Hailing from across the country, the excitement and anticipation is palpable as is the camaraderie that has developed over the months leading up to the event with each participant going above and beyond to reach the $10,000 fundraising goal.
Bravehearts Founder Hetty Johnston AM, says the Bravehearts 777 is all about people running with their hearts to make a real difference in the lives of Aussie kids.
"The Bravehearts 777 is getting bigger every year as more people strive to take big steps for little people," says Mrs Johnston.
"You don't need to be a professional athlete, you just need determination and a passion for protecting Aussie kids.
This year's National Runners will be joined by over 120 State Runners who will participate in the leg of the 777 Marathon in their home state.
This year's 777 Marathon National Runners are: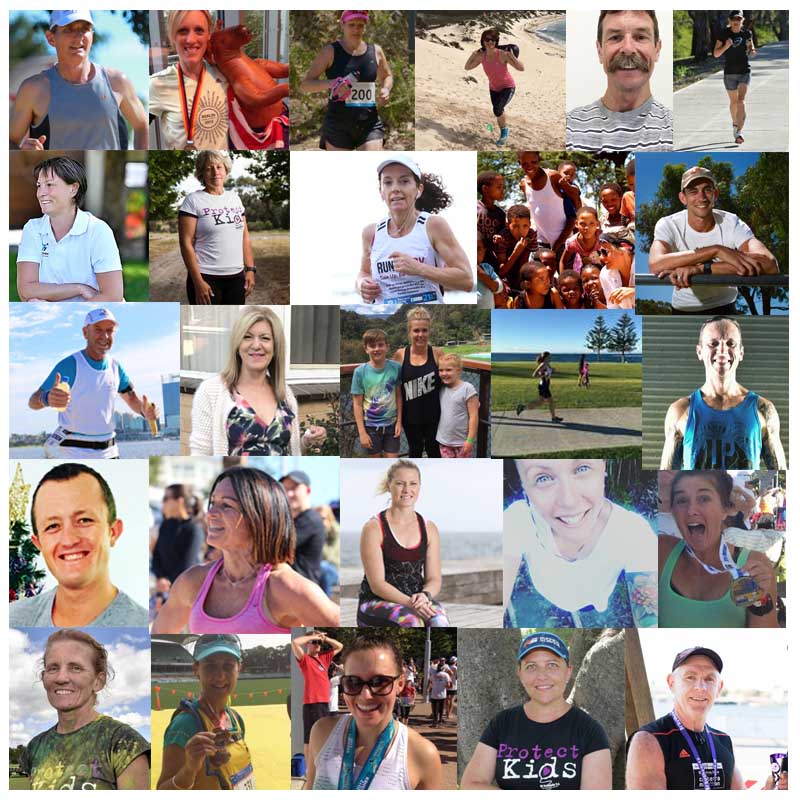 Gill Hamersley (WA) , Michelle Davis (WA), Nyree Marr (WA), Stephanie Simkin (WA), Chris Glacken (SA), Lisa Cundy (SA), Fiona Haddy (SA), Dani McLaren (VIC), Gina Santaera (VIC), Liz Douglas (VIC), Peter Mahoney (VIC), Megan McGinty (TAS), Paul Wright (TAS), Jane Hiatt (ACT), Belinda Boston (NSW), Chris Redman (NSW), Elizabeth Stratton (NSW), Karin Tappouras (NSW), Sam McAuliffe (NSW), Susan Hawley (NSW), Ben Darcy (QLD), Carla McKinley (QLD), Greg Ponych (QLD), Johnathan Morrison (QLD), Kerrian Sawyer (QLD) and Lynn Bramham (QLD).
For more information about each of these inspirational runners, please click here.