September 9, 2016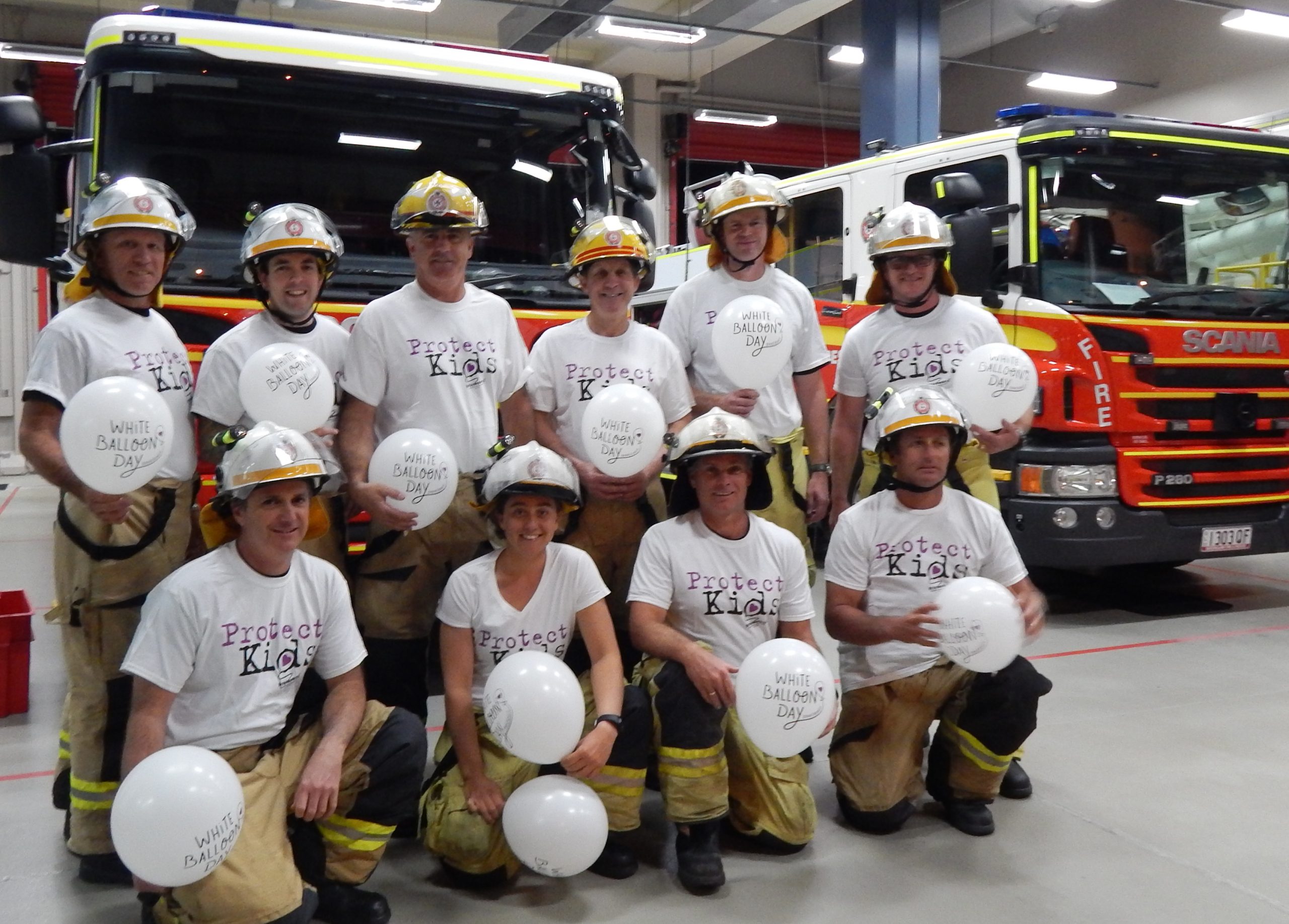 Gold Coast fire fighters are today joining communities from right across Australia and accepting Australia's biggest child protection challenge, working together to help Bravehearts prevent a crime which affects more than 60,000 children every year.
The Surfers Paradise Queensland Fire and Emergency Services (QFES) C-Shift Crew are hoping the only flames they need worry about are those under the hot plate when they host a barbecue fundraiser at the station on September 9.
The QFES delivers a fire education program to grade 1 students across the Coast, talking to kids about safety.
Senior firefighter Geoff Davis, says protecting kids is the most important thing we can do as adults.
"White Balloon Day is an important issue and we see a lot of kids with our fire education program and understand just how important it is to teach those skills to stay safe in the event of an emergency," he says.
Participants who #takethechallenge will help to protect Aussie kids by hosting a White Balloon Day event, fundraising online or generating awareness via social media.
"Protecting kids is everyone's business and by stepping up and taking the challenge, everyone can play a role," says Bravehearts Founder Hetty Johnston AM.
"Communities, churches, police, government, big business, schools, child protection organisations, the media and everyday people all committing to create child-safe communities is an incredibly powerful force and I encourage all Australians to donate and participate, while helping to celebrate this significant 20-year milestone."