December 20, 2017
Bravehearts' Tasmanian Education Team has educated their 20,000th child this year about personal safety!
Established in 2011, the Tasmanian Education Team, with mascot Ditto in tow, travel across Tasmania delivering Ditto's Keep Safe Adventure Show – a 40-minute facilitated live production that teaches important personal safety skills and how to stay safe in a range of situations, from sexual assault to bullying, to children in age appropriate language.
Bravehearts' Education Manager Sharon Lansley said kids are never too young to learn skills to help them stay safe.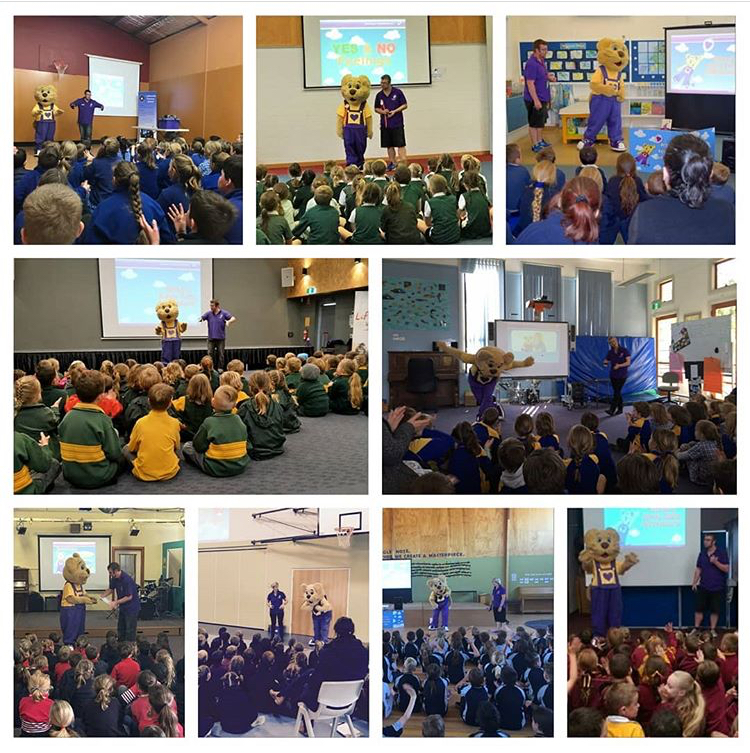 "Preventing child sexual assault starts with educating and empowering children with knowledge and skills to keep safe. Bravehearts encourages teachers, carers, parents and other members of the community to play their part in creating child-safe environments," said Ms Lansley.
"Ditto's Keep Safe Adventure Show has really been embraced by schools and early learning centres, which has given us a significant boost towards our commitment to reaching every Australian child with our child safety message."
Since its inception in 2008, Ditto's Keep Safe Adventure Show has educated more than 780,000 Aussie kids nationally and is part of Bravehearts' Vision to make Australia the safest place in the world to raise a child.
The Tasmanian Education Team is fully funded by the Tasmanian State Government enabling the team to visit over 189 schools and child cares centres this year.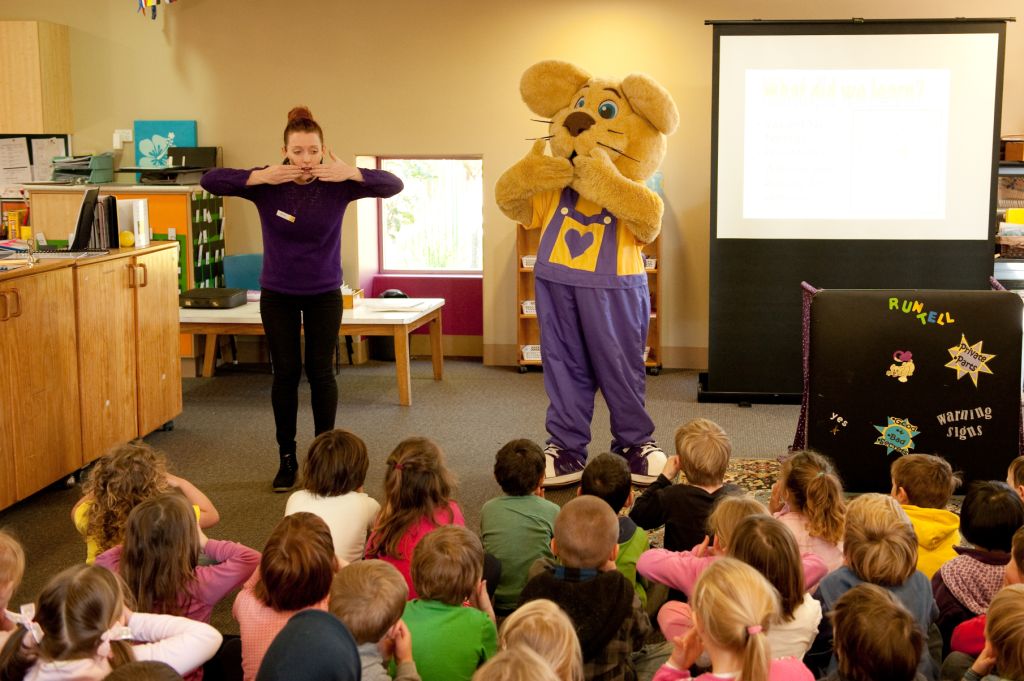 With the school holidays approaching, Ms Lansley said it is vital for parents to continue talking to their child about personal safety.
"Reinforcing the messages that children learn from Ditto is a great way for parents to take an active role in protecting their child. By empowering your child to say no if they feel unsafe or unsure and helping them to identify trusted adults they can talk to if they have concerns is a powerful way to keep kids safe."
Ditto's 3 key rules are:
We all have the right to feel safe with people.
It's OK to say "No!" if you feel unsafe or unsure.
Nothing is so yucky that you can't tell someone about it.
For more information about Ditto's Keep Safe Adventure Show, please CLICK HERE!