Home > Latest News >

Bravehearts' Turning Corners to set young people on path to prevention
September 6, 2016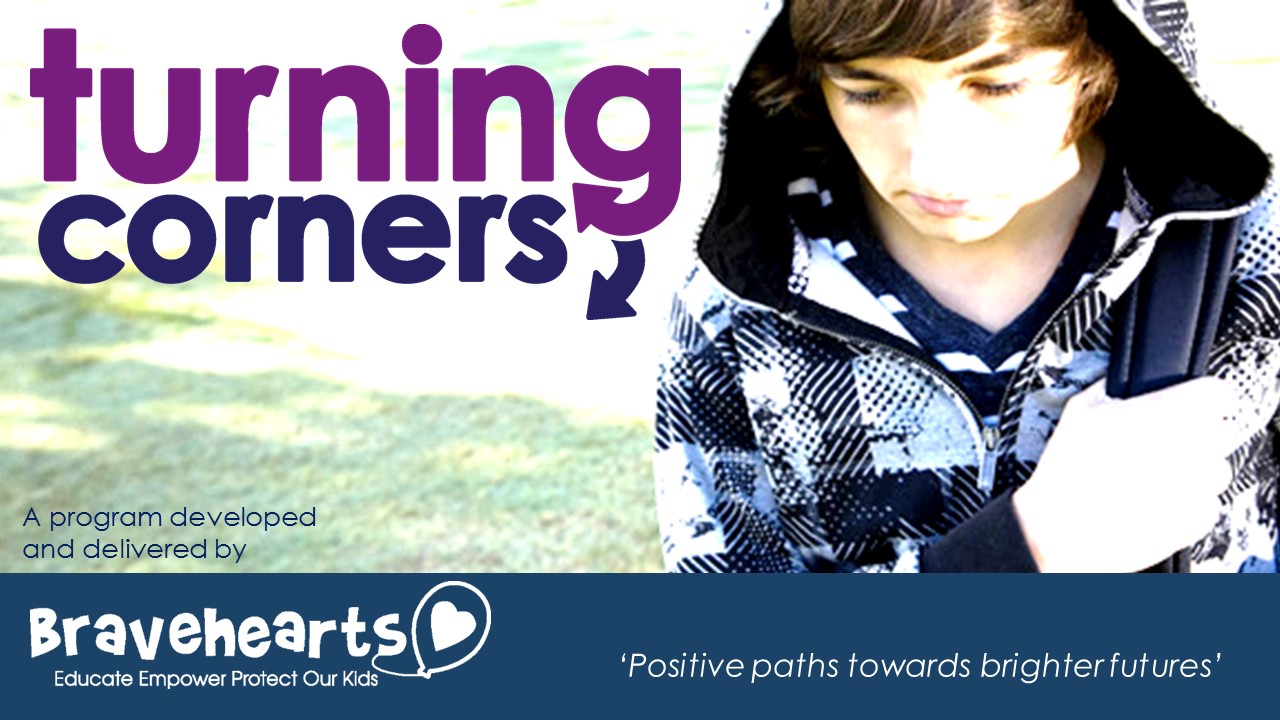 NATIONAL child protection organisation Bravehearts has launched a break-through intervention program aimed at young people who have, or are at risk of engaging in harmful sexual behaviour.
The 'Turning Corners' initiative provides a comprehensive and integrated response to working with young people (12-17 years) in an attempt to identify and prevent sexualised behaviours.
Research indicates that around 30-60 per cent of childhood sexual assault is perpetrated by other children and young people.
The program, funded by the Erica Foundation, has won the support of the Queensland State Government and the Australian Federal Police, who are becoming increasingly focussed on prevention-based solutions to a crime that will affect more than 60,000 Australian children annually.
Launching the program as part of its 20th annual White Balloon Day during Child Protection Week in Brisbane, Bravehearts Founder Hetty Johnston AM, said a holistic approach was required if the nation was serious about protecting the most vulnerable members of the community – our kids.
"Early intervention is key to making meaningful changes and growth in a young person's life. Turning Corners allows Bravehearts to offer a holistic approach to preventing child sexual assault in our society," said Ms Johnston.
"This includes providing education and therapeutic support to young people who have or are at risk of engaging in harmful sexual behaviour. We must address the whole cycle of assault if we are truly going to prevent child sexual assault from occurring in Australia.
"It is Bravehearts' Vision to make Australia the safest place in the world to raise a child. We will achieve this with our Three Piers to Prevention model – Educate, Empower, Protect."
Queensland Child Safety Minister Shannon Fentiman said she is supportive of programs that help build child-safe communities.
"I am committed to keeping Queensland children safe and I wholeheartedly support initiatives such as the Bravehearts Turning Corners program," she said.
"We know the cost to the community is significant when young people are not given the tools to help them break the cycle of abuse. That's why initiatives such as this are vital if we want to build a stronger, safer Queensland."
AFP State Manager Queensland Sharon Cowden, said the prevention of child abuse and exploitation is a priority for law enforcement, and required a whole-of-community response.
"Young people are represented in child sexual assault statistics," Commander Cowden said.
"Turning Corners is unique in that it is the only program of its kind available for young people at risk of engaging in harmful sexual behaviour. This can only work to prevent the sexual exploitation of children in Australia."
Hetty Johnston said young people engage in these behaviours for a range of reasons, from curiosity to personal trauma-related experiences.
"Adolescents are still developing physically and emotionally and during this time when at-risk young people are exposed to violence, abuse, trauma and neglect, there are negative impacts and the ripple effect is felt right through the community," she said.
"Treatment is very successful within this age group and undertaking a timely, meaningful intervention with young people who engage in harmful behaviour is of vital importance.
"The program has a strong focus on early intervention and improved outcomes for the young person, their family and the community and draws on the person's strengths and resources in their community."
Start-up funding by the Erica Foundation has enabled Bravehearts to undertake essential research and program development as well as backing a program coordinator role until June 2017.
The Treatment model is flexible to accommodate the developmental needs of the young person and their families. This may include young people with learning and language difficulties, developmental delays and varying levels of intellectual ability. Family members and/or carers are included in the treatment for best outcomes.
Turning Corners will offer: Individual counselling; Family counselling; Eco-systemic interventions (involving other support systems i.e schools, youth justice etc); Group work (optional); Environmental Risk assessments; Assessments for external   agencies (including court reports and assessments)
Turning Corners incorporates five essential components of treatment:
Community safety 2. Addressing harm caused. 3. Preventing further harm. 4. Promoting well-being. 5. Education.