Home > Latest News >

Claude builds mow-mentum on Sunny Coast to help protect Aussie kids
November 16, 2016
Australia's favourite mowerman Claude Harvey has kicked-off his latest 'mowerthon' on the Sunshine Coast where he will spend the next 25 days pushing his customised cutter to help Bravehearts educate, empower and protect Aussie kids.
The 70-year-old grandfather and national fundraising icon has raised a staggering $885,000 for the child protection organisation over the past decade. He hopes his latest trip will give him a huge boost towards mowing down the magic $1 million fundraising milestone.
He'll kick off the 25-day mowerthon in Caloundra on November 15 and finish at Noosa on December 8. It's the second annual walk for Claude on the Sunny Coast, where he says the people are generous and friendly.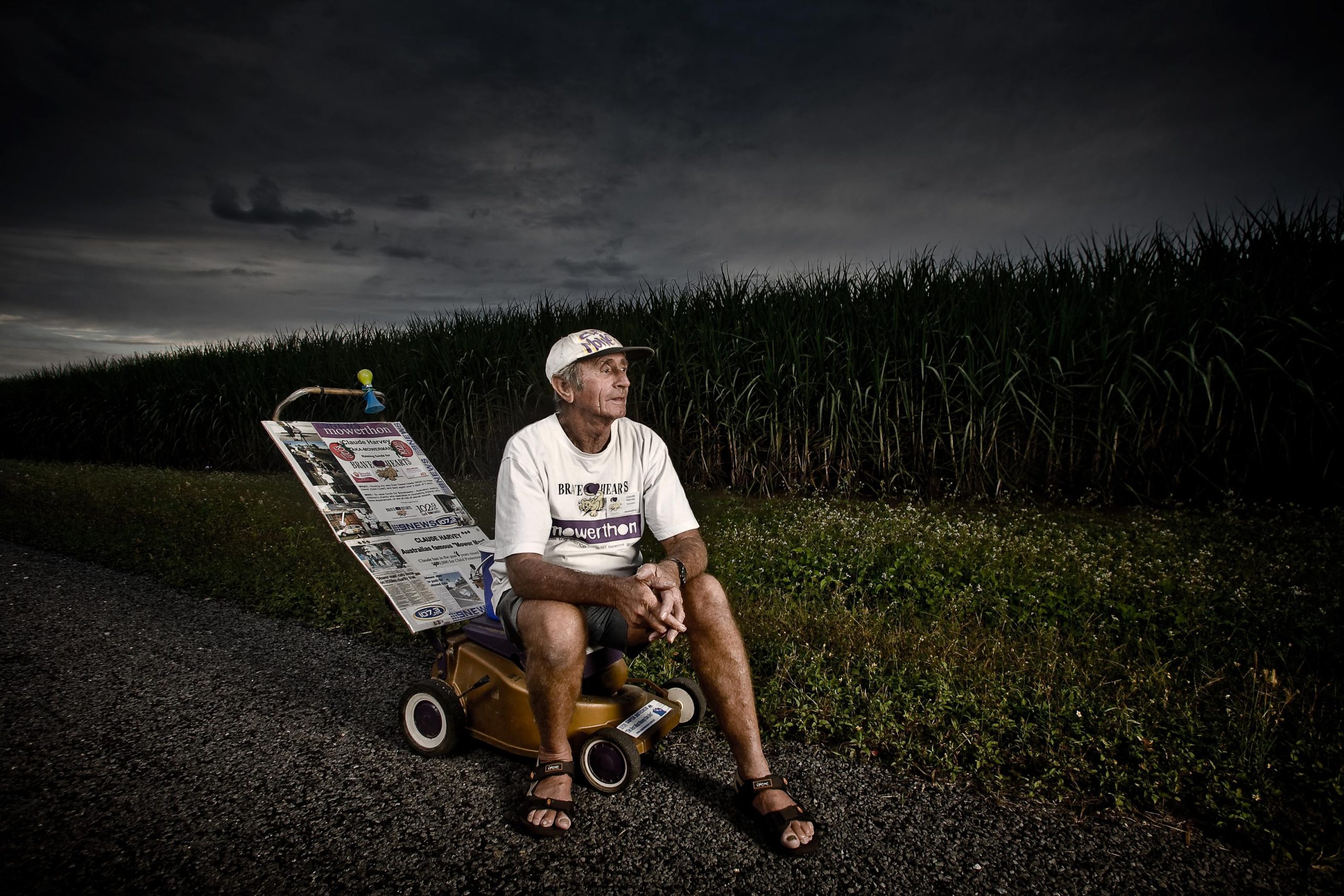 "Last year when I was here, I experienced great kindness from everyone and the Wilson family kindly cooked me dinner and bought it to the hotel I was staying at," says Claude.
"People are supportive and always keen stop for chat, donate some money and are take a few pictures with me and my famous lawnmower.
"My ultimate goal is to reach $1million in fundraising for Bravehearts with funds going towards education and counselling programs for children and their families affected by child sexual assault."
Bravehearts Founder and Chair Hetty Johnston AM, says Claude's efforts are testament to the difference one person can make to the lives of so many.
"Claude is a national living treasure and we are forever grateful for his remarkable contribution and fundraising efforts," says Mrs Johnston.
"Wherever he goes people take notice and it's not every day you see a grandfather pushing a lawnmower through the main street of town. Claude's passion to help Bravehearts create child-safe communities is incredible. In the last decade, he has tracked thousands of kilometres from WA to Tassie and now the Sunshine Coast, where he will be warmly welcomed by the community."