Home > Latest News >

Intrepid 'soles' wanted for Australia's biggest charity run
March 27, 2017
Bravehearts Founder and Executive Chair, Hetty Johnston AM, is calling on children's champions to take on the Bravehearts 777 Marathon when it hits your state from June 26 – July 2.
The Bravehearts 777 will see brave-hearted children's champions tackle 7 marathons, across 7 states over 7 days, with registrations now open to
run a single, 42 km state leg.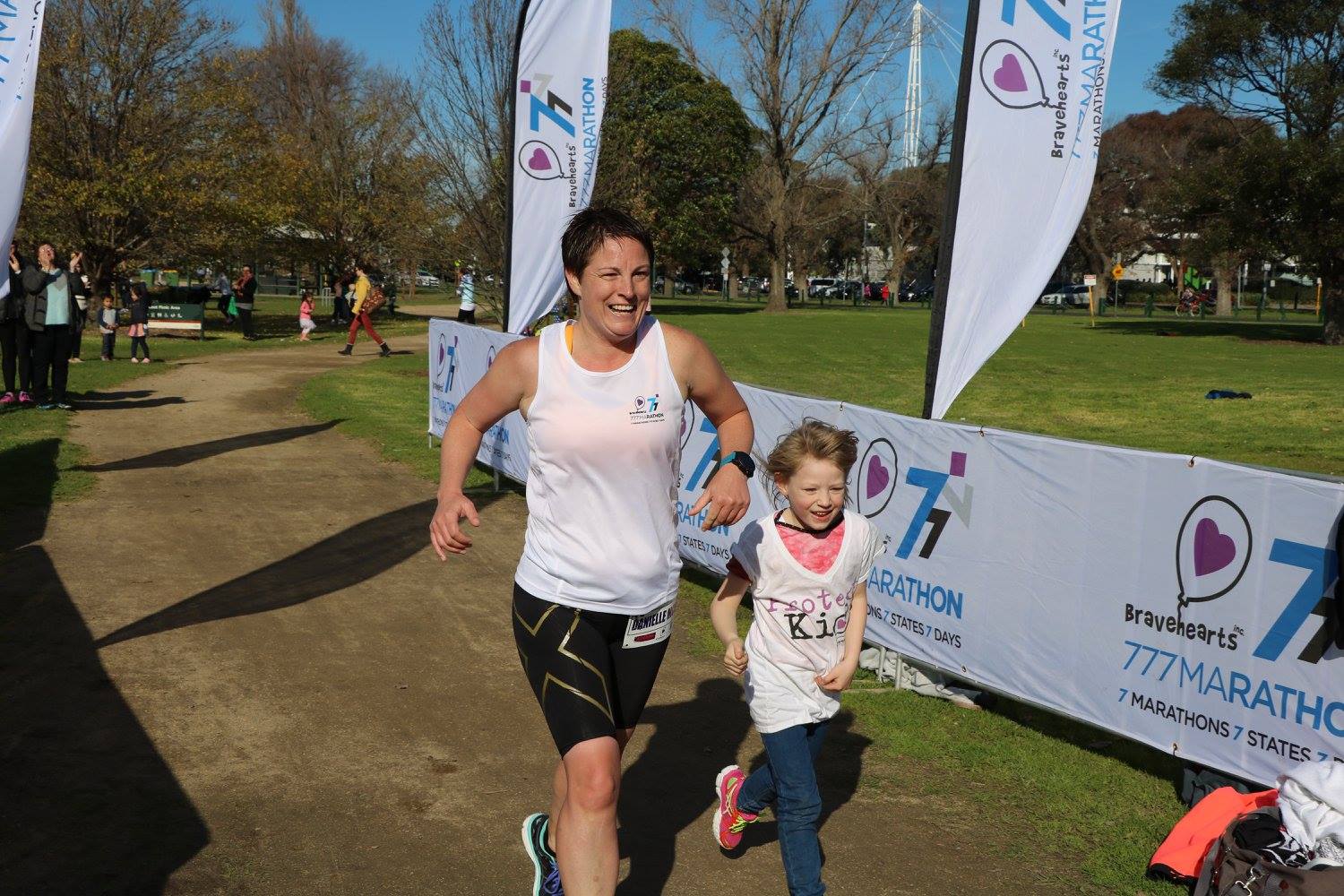 "The Bravehearts 777 is getting bigger every year as more people strive to take big steps for little people," says Mrs Johnston.
"You don't need to be a professional athlete, you just need determination and a passion for protecting Aussie kids."
State Runners will run alongside and show their support for 30 national participants, including Perth's Gill Hammersley. Gill is running in honour of her daughter Abbey, who tragically took her own life after years of sexual assaults.
"Abbey was a caring, beautiful soul, who loved to run. I run the 777 in her honour," says Gill.
"She gave up hope because she felt there was no way out. I want to raise awareness about this crime and help to educate as many Aussie kids as I can so what happened to Abbey doesn't happen to them."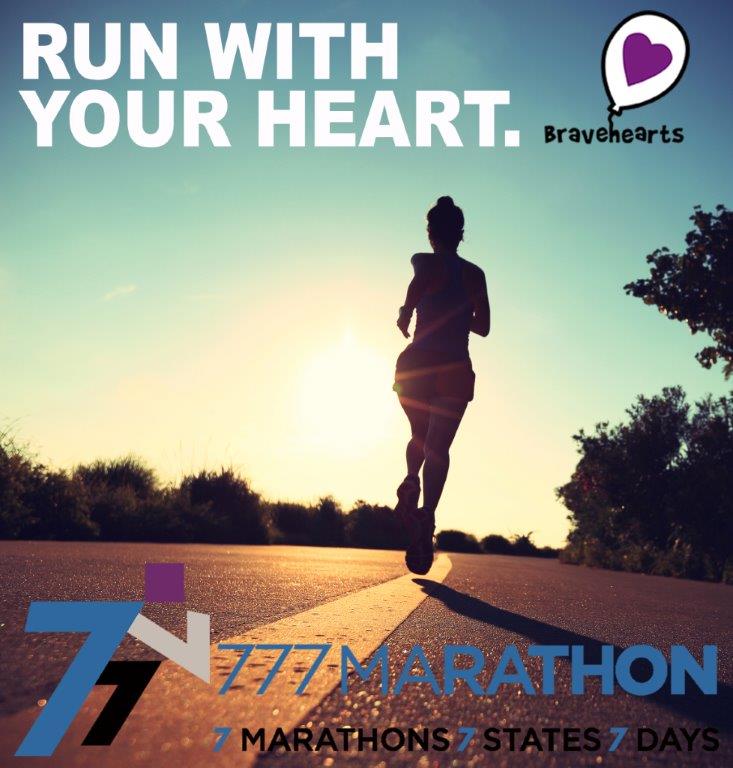 The Bravehearts 777 Marathon kicks off in Gill's hometown of Perth before heading to Adelaide, Canberra, Melbourne, Hobart, Kingscliff and culminating in Australia's largest marathon on the beautiful Gold Coast.
State Runners are able to participate as an individual or as part of a team of friends or colleagues.
To register to run alongside Gill in your local event, register today at bravehearts.org.au, email adventures@bravehearts.org.au or call (07) 552 3000.
For further event information and to register, visit the Bravehearts 777 Marathon page NOW!