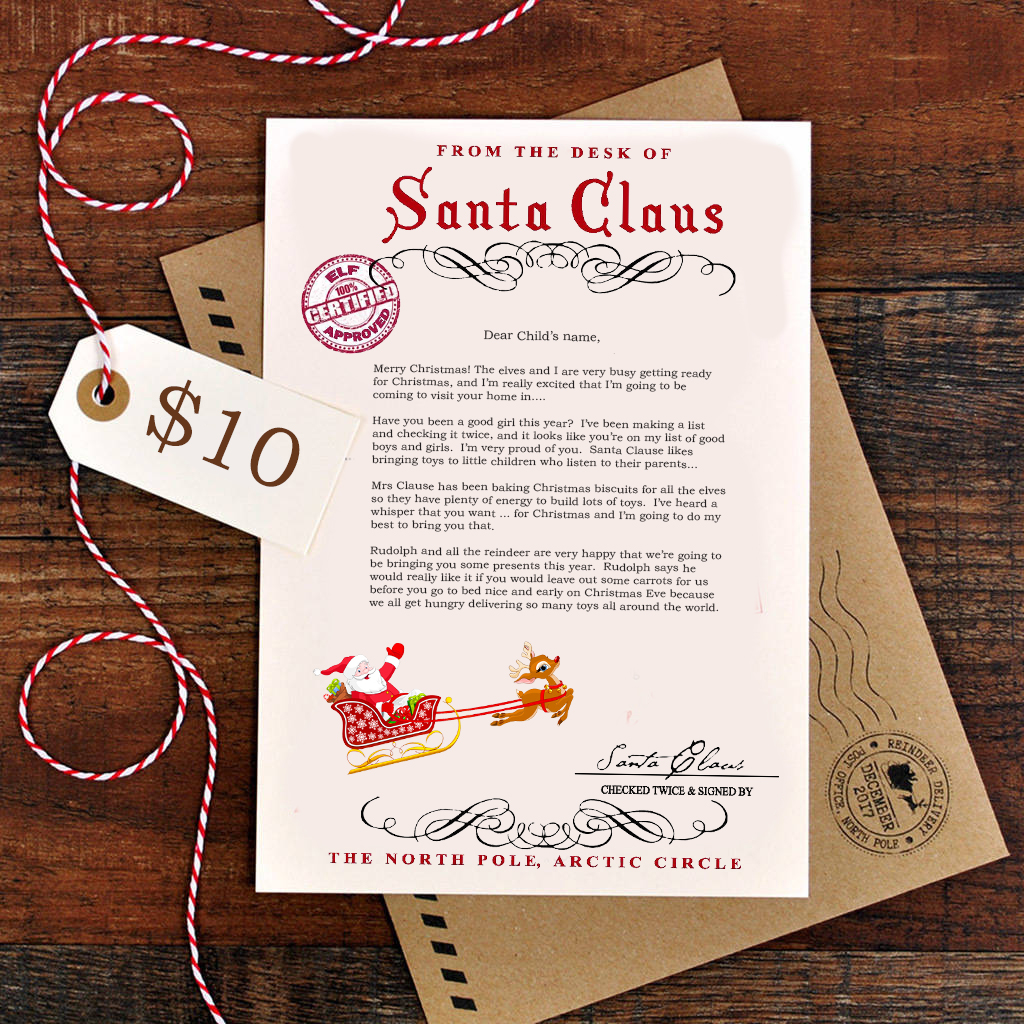 Would your little one light up at getting a letter in the mail from Santa?
Bravehearts is doing personalised Santa letters for a suggested donation of just $10.
All proceeds go towards helping Bravehearts in our Mission to prevent child sexual assault and exploitation.
You can order your child's Santa letter now!