Home > Latest News >

Support for Child Sexual Assault Survivors Now Just a Click Away
January 29, 2018
Australia's leading child protection organisation Bravehearts has announced the launch of a range of online support services for survivors of child sexual assault.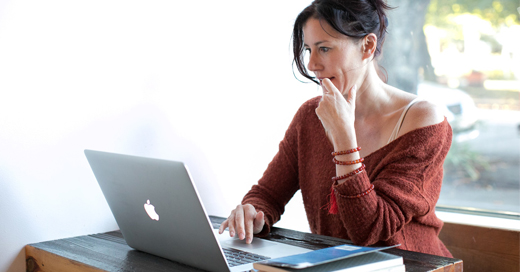 From January, survivors of child sexual assault across Australia will be able to access Bravehearts' specialised counselling, therapeutic and support services directly from the comfort of their own home.
"Online access to support services means Bravehearts will be able to help an increasing number of survivors," says Director of Operations Dr Deirdre Thompson.
"For people living in remote locations or not near a Bravehearts' office, being able to connect via the online environment overcomes many of the barriers to accessing specialised child sexual assault support."
Bravehearts' services will be made available to clients via specialist medical conferencing platform Dokotela.
"Dokotela is a specially designed video conferencing platform for mental health professionals," says Anita Mustac, Founder of Dokotela.
"The platform is easy to use and clients using the service are not required to download or install any additional software to their computer. To access services via Dokotela, clients simply need a computer with internet access."
Alongside Bravehearts' specialised therapeutic services, survivors of child sexual assault will be able to access support services for those who may be navigating the reporting process and/or legal system, as well as those wanting to access the National Redress Scheme currently being established by the Royal Commission into Institutional Responses to Child Sexual Abuse.
"Bravehearts' Case Management team supported more than 650 survivors through the Royal Commission process," says Dr Thompson.
"Following the conclusion of the Royal Commission, the Bravehearts team will play an active role in supporting survivors who are entitled to redress. By providing online case management services, Bravehearts will make this process easier and support much more accessible."
With increasing uptake of internet based services, Bravehearts CEO Wilma James says it is a natural progression for health services to be moving online and to employ telehealth capabilities.
"Providing services through telehealth offerings is an emerging evolution in the delivery of modern healthcare. In addition to increasing accessibility, the delivery of online counselling and support services, provides a practical solution for those living in smaller communities who are not able to access child sexual assault support services."
Those interested in accessing Bravehearts' online services should contact the Bravehearts Intake and Support Line on 1800 272 831. Further information about Bravehearts' online services is also available HERE. Some services may be covered by Medicare – further information about possible financial support is available via the Support Line.