Bravehearts' Masterclass Series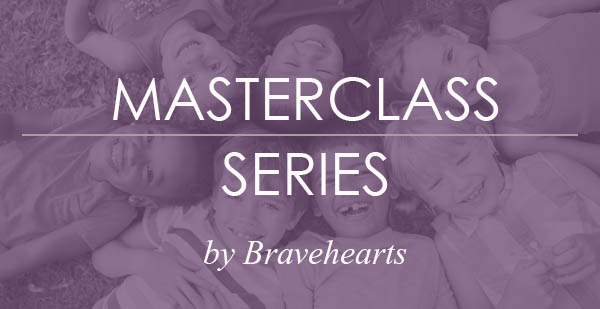 BACK BY POPULAR DEMAND!
Bravehearts sets the standard of specialist therapeutic services and support for children, young people, adults and family members impacted by child sexual assault. Our Masterclass Series is designed to enhance clinical understanding of how to support children and families affected by child sexual assault. Ideal professional development for counsellors, social workers, psychologists, and clinical practitioners.
LOCATION

 

Diggers Services Club, 42-48 Blackwood Rd, Logan Central, QLD, 4114

DATES

 Tuesday 15 January – Thursday 17 January, 2019

TIMES

 9:30am – 4:00pm each day

COST
 3 DAYS $350 per attendee    1 DAY $175 per attendee

Overview of Masterclasses
DAY 1 Tuesday 15 JANUARY: Introduction to Working with Families Affected by Child Sexual Assault
Participants will gain an understanding of child sexual assault from a family system perspective, and will have an opportunity to explore a variety of considerations including ethical issues, as well as case planning when working with this client group.
DAY 2 Wednesday 16 JANUARY: Sexual Behaviour Problems – Identifying Needs
Participants will gain an understanding of sexual behaviour problems, including normal verses problematic behaviour, and will have an opportunity to explore how to work with this client group from a family systems perspective.
DAY 3

Thursday 17 JANUARY: Teaching Protective Behaviours in a Therapeutic Setting
Participants will gaining an understanding of how to teach protective behaviours to a variety of age groups in a therapeutic setting.
Our Masterclasses take strictly limited numbers. 
REGISTER NOW to avoid disappointment.

Questions? Please contact Sarah on stolcher@bravehearts.org.au