Online Child Exploitation
Online child exploitation is one of the most challenging crimes faced by law enforcement.
Australian Centre to Counter Child Exploitation (ACCCE) defines online child exploitation as the use of technology or the internet to facilitate the sexual abuse of a child, including the production and sharing of child sexual abuse material online.
The increase in children and young people accessing the internet has seen a corresponding upward trend in cases of online child sexual exploitation.
Australian police have seen an increase in reports of 'self-produced' child exploitation material and in some instances, children are willingly sharing photos of themselves, including inappropriate or naked pictures on social media.
In other cases, sex offenders are reaching out to children through social media platforms and coercing them into sharing inappropriate or naked pictures of themselves, which are secretly captured and shared in the darkest corners of the internet (Alarming rise in 'self-produced child abuse material' sparks online safety warnings, abc.net.au, 2017).
A survey published by the Office of the eSafety Commissioner (2022) of children aged 8 to 17 years and their parents, found that:
⇒ 6 in 10 children have communicated with someone they first met online;
⇒ 1 in 8 children has sent a photo or video of themselves to someone they first met online;
⇒ 1 in 8 children has met someone face-to-face after first getting to know them online;
⇒ 7 in 10 young people aged 14 to 17 have seen sexual images online in the past year; and
⇒ Close to half have received sexual messages from someone online in the past year.

Protecting our children against online exploitation
ACCCE highlights the importance of parents and carers understanding what children and young people see, say and do online in order to keep their children safe. Below are some tips to help you get the conversation started with your children about online safety. Bravehearts also recommends the following key websites as essential resources for parents and carers:
Keeping Children Safe Online – Quick Tips for Parents
Educate yourself: Check out different sites, games and apps for yourself. The more familiar you are with them, the easier it is for you to talk to your children. Check privacy settings and recommended age restrictions.
Talk with your children: Have conversations with them about the importance of being safe online and show them what that means. For example, let them know you have been hearing about online safety and ask what they think the risks are and what they can do to keep safe. Encourage an ongoing open dialogue with your child, not just a one-off chat.
Teach your children to think about online behaviour: How much should they be sharing online and what happens to information once shared? Talk about respectful interactions and responsible behaviour, and encourage them to critically think about what they read and see online (remind them that not everything they read may be true, what they share will always be there, and not everyone is who they say they are online).
Make all devices safer for your children: Familiarise yourself with all sites, games and apps your children use and check the privacy setting on these. Install safety and security software and keep it updated; use internet and spam filters and a pop-up stopper, install monitoring software and monitor downloads to your computer, enable internet browser security and regularly check the internet usage history.
Come up with a plan around safety: Talk about ways to not only stay safe but also how to respond to anything that happens that may concern them. Let them know they can talk to you or another adult they can trust. Encourage them to be proactive by accessing information on safety, for example, through the eSafety Commission. Keep usage of devices in a public area, but also be vigilant and monitor your child's activity. Do not assume that public area usage alone is a sufficient protective measure.
Keeping Children Safe Online: Advice by Age Group
This age group is just beginning to learn how computers, phones, and other devices work and the joy they can bring. This includes visiting children's websites and helping them compose friendly emails to family and friends.
Be sure to sit with your child during this learning stage when they are on a computer or device and choose websites, games, and apps that are suitable for your child's age group – even games and apps that are designed for young children have features that enable communication with strangers.
Children Using Social Media
On social media, children and young people tend to interact with more confidence than they normally would in a face-to-face situation. This can make them susceptible to cyber-stalkers who can skillfully pretend to be someone they are not.
In this space more than ever, children and young people need to know they should never give out personal information.
As a parent, it is important for you to have current information about the types of social media platforms that children and young people are using. Ensure you are aware of the age restrictions on these platforms (many have 15+ age restrictions) and understand that the platforms that you are using may be very different from those that your children are using.
To learn more about children and social networking and how to keep your children and young people safe, please see the eSafety Commissioner website for the most up-to-date information.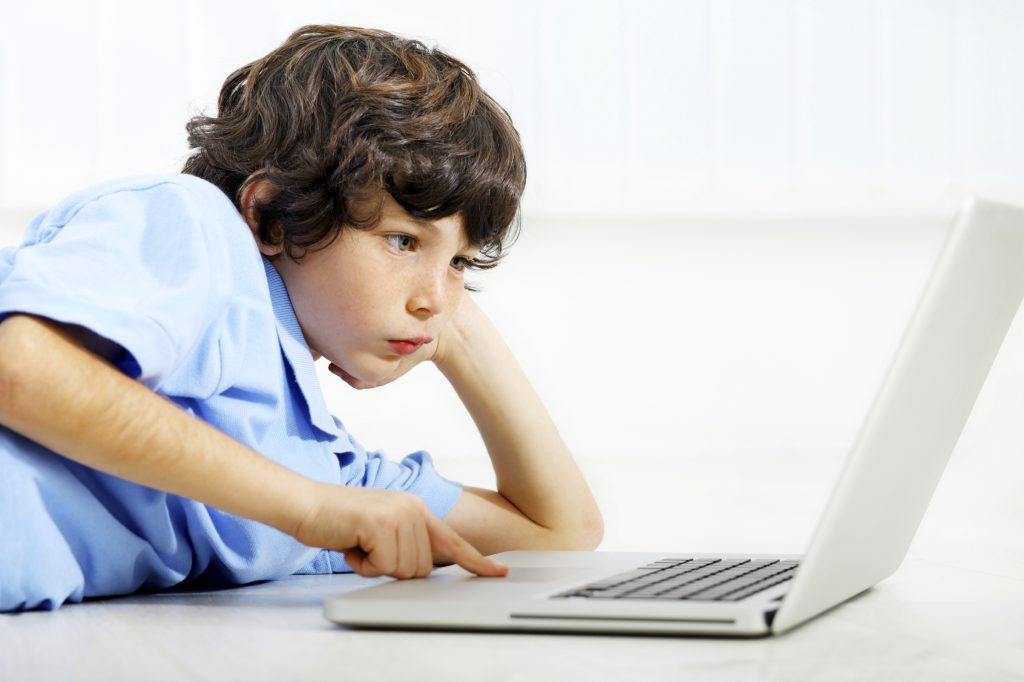 Online Gaming Risks
Children and young people are increasingly interacting online via online gaming platforms. While there may be many positive aspects to online gaming, it's also important to be aware of some of the risks.
One of the biggest risks in terms of child safety is the potential for interaction with strangers via these games. Networked games involve multiple players (in some cases even hundreds of thousands of players). With these games, your child or young person could be communicating with strangers (including adults) through webcam, private messaging or online chat, increasing the risk of contact from predators (www.esafety.gov.au, 2018).
A study by the eSafety Commissioner (2017) found that when it comes to online gaming, 52% of children played with people they didn't know. Statistics such as this suggest that it is vital for parents to place safeguards around their children and young people when it comes to online gaming and educate them about interacting safely online.
For the most up-to-date information for parents about online gaming and keeping children and young people safe, please refer to the eSafety Commissioner website.
Tips to Share With Your Children
Reinforce regularly with your kids the following online safety rules:
You should NEVER:
tell anyone your full name, address, number or school.
send a photo of yourself (or your friends or family) to anyone, especially one that identifies where you live, your name or where you go to school (including your school uniform).
tell anyone your credit card or bank details (or any other personal details).
'friend' or talk to someone online who you do not know in real life.
make plans to meet anyone you met online in n real life.
talk to anyone who makes you feel uncomfortable.
You should ALWAYS:
be careful who you talk to on social media. People are not always WHO or WHAT they seem online.
tell your parents, or a trusted adult if someone says something to you online that makes you feel uncomfortable or unsafe.
stay away from websites that are not meant for children.
be careful of your online footprint and remember that WHAT YOU SHARE WILL ALWAYS BE THERE.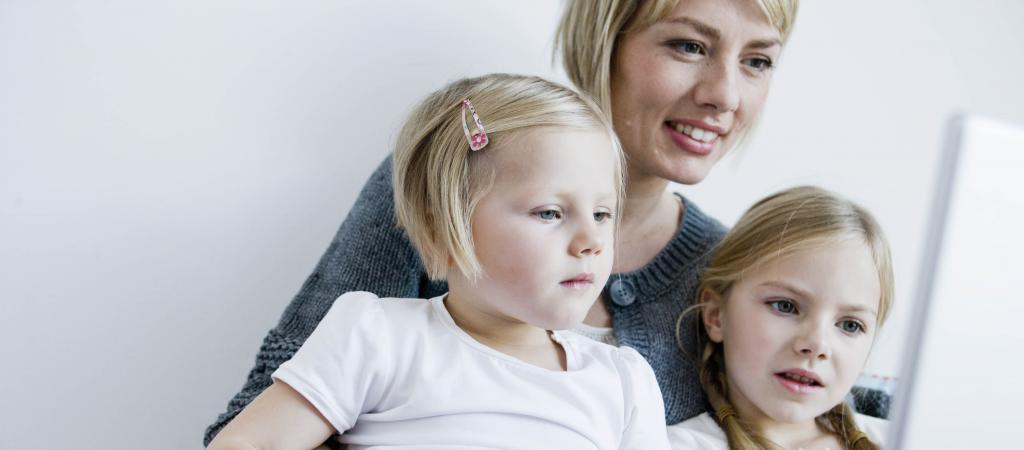 How to Write an Online Safety Family Contract
One of the most proactive steps you can take in protecting your child on the Internet is to sit down with them and come up with a family online safety contract. As important as defining rules around online usage, this process also opens up a communication line between you and your child to discuss concerns and unsafe situations.
Rules in the contract may include, for example:
I will not give out personal information such as my address, telephone number, parent's work address/telephone number, or the name and location of my school without my parents' permission.
I will tell my parents right away if I come across any information that makes me feel uncomfortable.
I will never agree to get together with someone I "meet" online without first checking with my parents. If my parents agree to the meeting, I will be sure that it is in a public place and bring my mother or father along.
I will never send a person my picture or anything else without first checking with my parents.
I will not respond to any messages that are mean or in any way make me feel uncomfortable. It is not my fault if I get a message like that. If I do I will tell my parents right away so that they can contact the service provider.
I will talk with my parents so that we can set up rules for going online. We will decide upon the time of day that I can be online, the length of time I can be online and appropriate areas for me to visit. I will not access other areas or break these rules without their permission.
I will not give out my password/s to anyone (even my best friends) other than my parents.
I will check with my parents before downloading or installing software or doing anything that could possibly hurt our computer or jeopardize my family's privacy.
I will be a good online citizen and not do anything that hurts other people or is against the law.
Agree as a family on what should be in the contract and make sure your kids sign it. Place the contract somewhere visible in the house as a visual reminder of what they agreed to.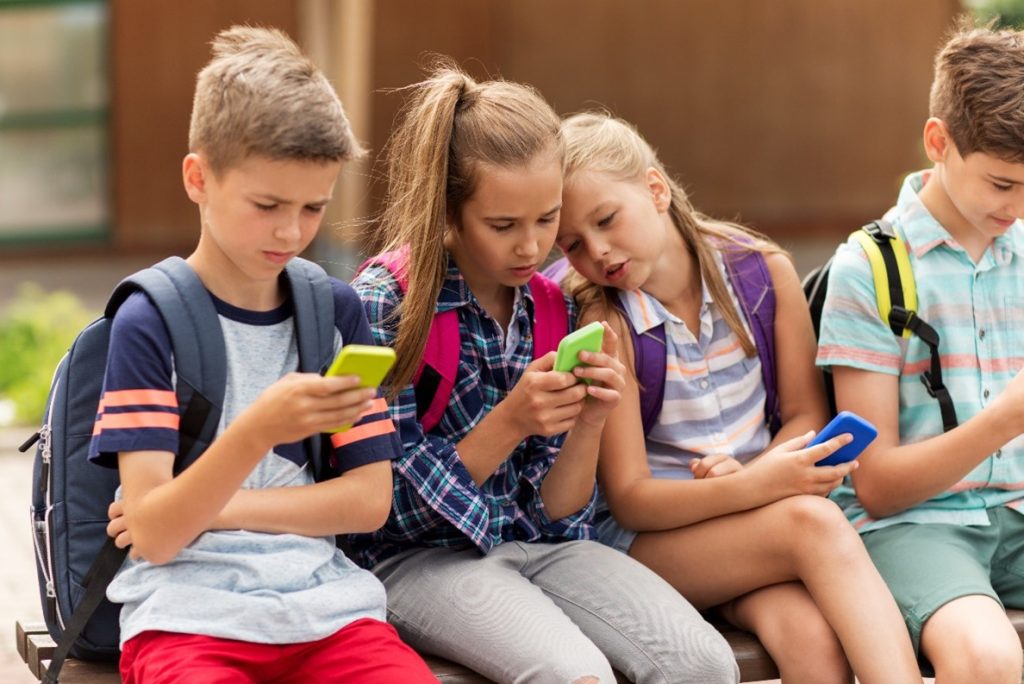 Reporting Suspicious Online Behaviour
Report inappropriate, suspicious or illegal online behaviour/content to:
Report a child in immediate danger of abuse or exploitation:
Phone 000
Crimestoppers on 1800 333 000
Report suspected cases of child exploitation or contact with paedophiles to: