Bravehearts Ambassadors
Bravehearts Ambassadors share our Vision for a world where people, communities and systems all work together to protect children from sexual abuse. Coming from a variety of public roles, our Ambassadors stand as proud advocates and public supporters of survivors of child sexual abuse.
By lending their high-profile support, our Ambassadors assist us to continue to raise awareness of the crime of child sexual abuse and encourage survivors to speak out and break the silence. We are extremely grateful for their commitment to Bravehearts and for their willingness to speak out on this challenging subject.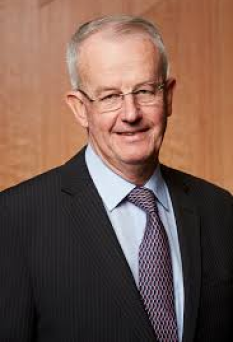 Bob Atkinson AO APM
Former Commissioner for the Royal Commission into Institutional Responses to Child Sexual Abuse, Queensland Police Commissioner & Detective (Retired)
AMBASSADOR IN CHEIF
Bob Atkinson AO APM is a Member of the recently formed National Strategy Advisory Group to the National Office of Child Safety and Co-Chair to Queensland's Domestic and Family Violence Prevention Council.  He is the former Commissioner for the Royal Commission into Institutional Responses to Child Sexual Abuse; Commissioner of Queensland Police Service for 12 years. 44-years serving in the Queensland Police Service, including as a detective for 20 years and acted as the police prosecutor in various Magistrates Courts during this period. Commissioner Atkinson oversaw reforms after the Fitzgerald inquiry from 1990 as well as the Public Sector Management Commission Review and Report Recommendations of the Queensland Police Service in 1993.
"The Community looks for leadership from organisations and institutions today as they have always done. Sadly many have failed in the past. True leadership is about being able to determine what we should be doing and Bravehearts is one such organisation that shows this true leadership."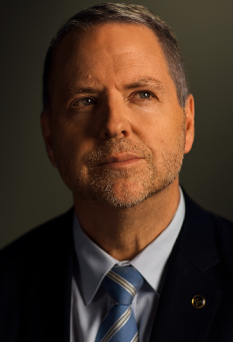 Jon Rouse APM
Former Detective Acting Superintendent - Queensland Police Service (Retired)
Jon Rouse has 39 years service with the Queensland Police Service in Australia. During his career he has served in a diverse range of operational uniform positions and he commenced his career as a Detective in 1987 serving at regional Criminal Investigations Branches.
In 1996, Jon was promoted to Detective Sergeant and began investigating crimes against children at the Child Abuse and Sexual Crime Group.  In 2001 he commenced at Task Force Argos where he implemented Australia's first covert operation to proactively target child sex offenders utilising the internet to groom and sexually exploit children.
In 2005, after leading the Australian response to Operation Auxin (USA Operation Falcon) Jon presented at the Australasian police Commissioner's conference hosted in Brisbane and gained national support for the development of the ANVIL project (Australian National Victim Image Library) to assist police officers in the process of identifying the child victims depicted in video and still images seized from child sex offenders.  This is now known as AVID (Australian Victim Identification Database and is hosted at the Australian Centre to Counter Child Exploitation – ACCCE).
At the same conference, the Commissioners supported Jon's recommendation for the implementation of what has now become Operation Griffin (formerly the ANZPAA Child Protection Committee), to ensure a nationally consistent approach to the investigation of crimes against children.
He has instigated and led multiple national and international major operations targeting child exploitation criminal networks and has delivered training to law enforcement officers on online child exploitation investigations across all States and Territories in Australia and internationally.
Jon has also represented Australian law enforcement as a speaker at multiple United Nations conferences.
In 2011 he accepted the International Cyber Crime Gold Award on behalf of Task Force Argos.
In May 2018, Jon accepted the 'Champion for Children Award' in New York from the International Centre for Missing and Exploited Children for his dedication to fighting and investigating crimes against children.
Jon was awarded the Queensland Australian of the Year for 2019.
In July 2019, after assisting with initial planning and conceptual designs, Jon was seconded to the Australian Centre to Counter Child Exploitation to lead the Covert Online operations team, Victim Identification Unit and Training team. During the secondment he was awarded three Commissioners Citations for his leadership in developing and designing the ACCCE and for developing the AFP Covert Online Engagement Unit.  He also received AFP Commissioner's Certificates for conceiving and leading the Australian component of Europol's Trace an Object and for the award-winning podcast 'Closing the Net'.
Jon is currently the Chair of the INTERPOL Covert Internet Investigators Group and is a Director with The Society for the Policing of Cyberspace (POLCYB) and with the International Centre for Missing and Exploited Children.
He is the recipient of four Queensland Police Commissioner's Certificates for his operational leadership and two Queensland Police Excellence Awards for Child Protection Prevention.
Jon is the recipient of the Queensland Police Medal, the National Service Medal, the Exemplary Conduct Medal, the National Police Medal and the Australian Police Medal.
In January 2023 was appointed as an Associate Professor with Monash University at the AiLECS Lab (Artificial Intelligence for Law Enforcement and Community Safety).
Read More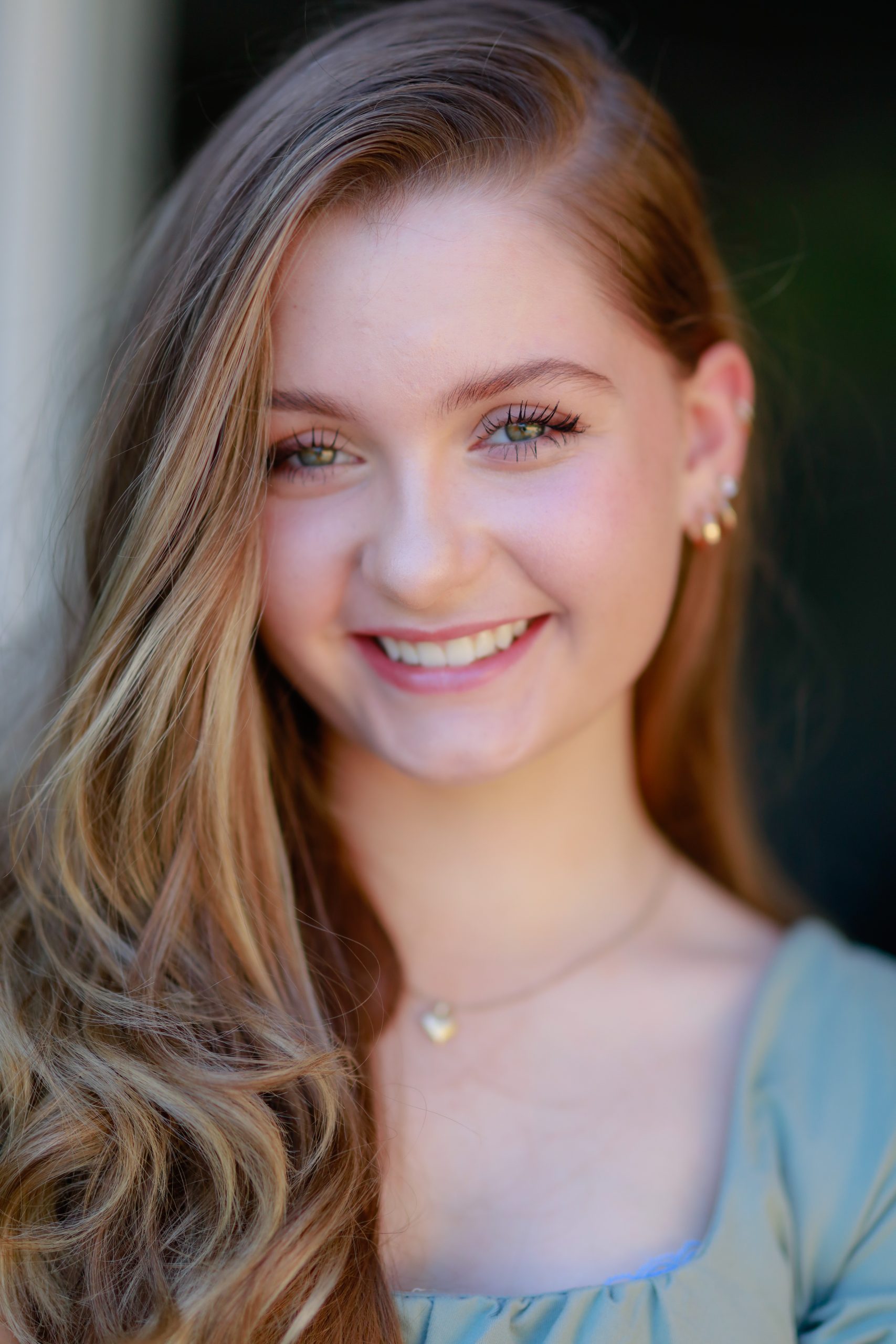 Amelia Ayris
Actor, Singer and Model
YOUTH AMBASSADOR
Amelia Ayris is a young Actress, Singer and Model. She's worked in Films, TV Series including Grace Beside Me and Professional Theatre (Australian Tour of The Sound of Music). Amelia is lending her hand now to Writing and Producing films and web series about issues facing Children. In 2022, Amelia won a 7 NEWS Australia Young Achievers Award for her work in film, songwriting and advocacy. Amelia is passionate about promoting Cyber Safety to her peers, advocating for young survivors and preventing child sexual abuse.
"I'm so honoured to be a Young Ambassador of Bravehearts. I want to use my platform to give a Voice to those kids who need our help."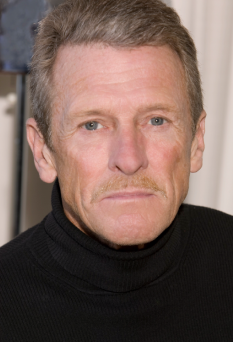 Tony Bonner AM
Actor, Singer and Model
Tony Bonner AM is proudly Bravehearts' first Ambassador, having pledged his support when Bravehearts was founded by Hetty Johnston in 1997.
Tony is one of Australia's most successful working actors with a career spanning over fifty years. In recent years Tony has used the skills gained during his career to train and motivate young actors and models through privately held workshops and classes throughout Australia, New Zealand and Los Angeles.
Some of Tony's students are now enjoying worldwide success on television, in film and on the stage.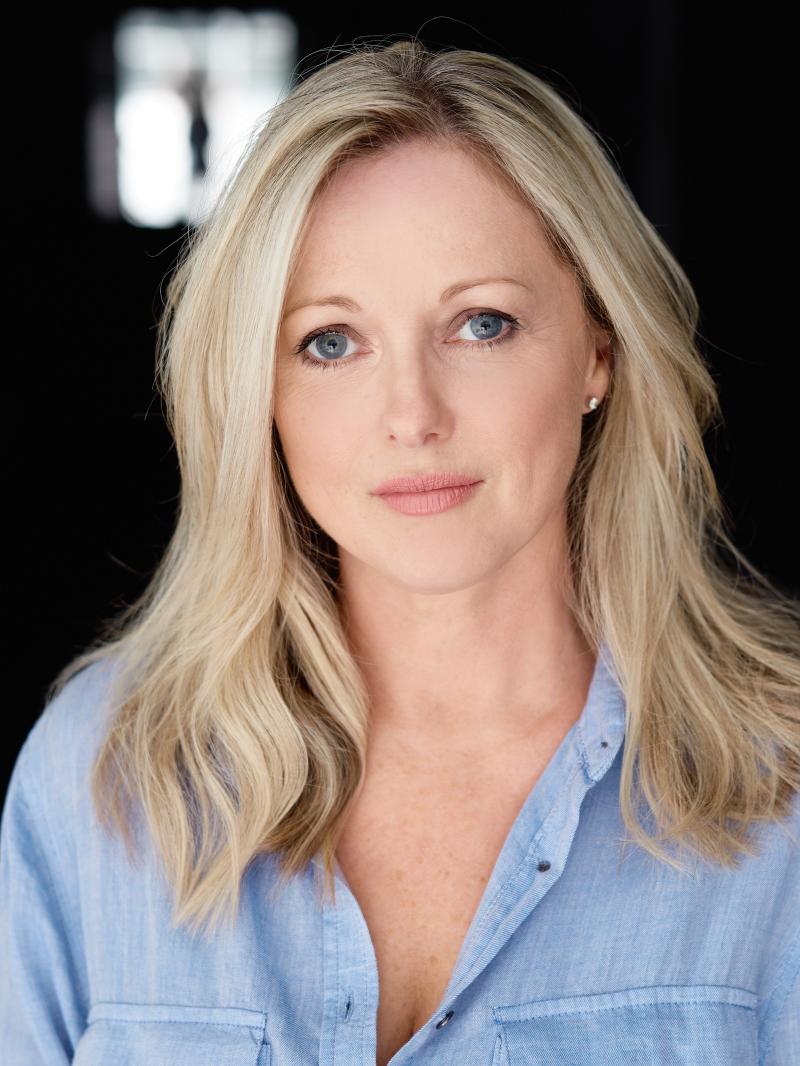 Simone Buchanan
Actor
After playing Debbie Kelly for many years in Australia's most successful and longest-running sitcom Hey Dad!, Simone went on to star alongside Deborah Lee Furness in internationally acclaimed feature film Shame.
Simone has also starred in many television dramas including Neighbours, McLeod's Daughters, Blue Heelers, Water Rats, All Saints, Pacific Drive, A Country Practice, Sons and Daughters and Upper Middle Bogan, Her film credits include: Forced Entry, Push, High Country, Doctors and Nurses, My Brilliant Career, Patrick alongside Rachel Griffiths and Charles Dance and most recently Boar starring alongside Hugh Sheridan and John Jarratt.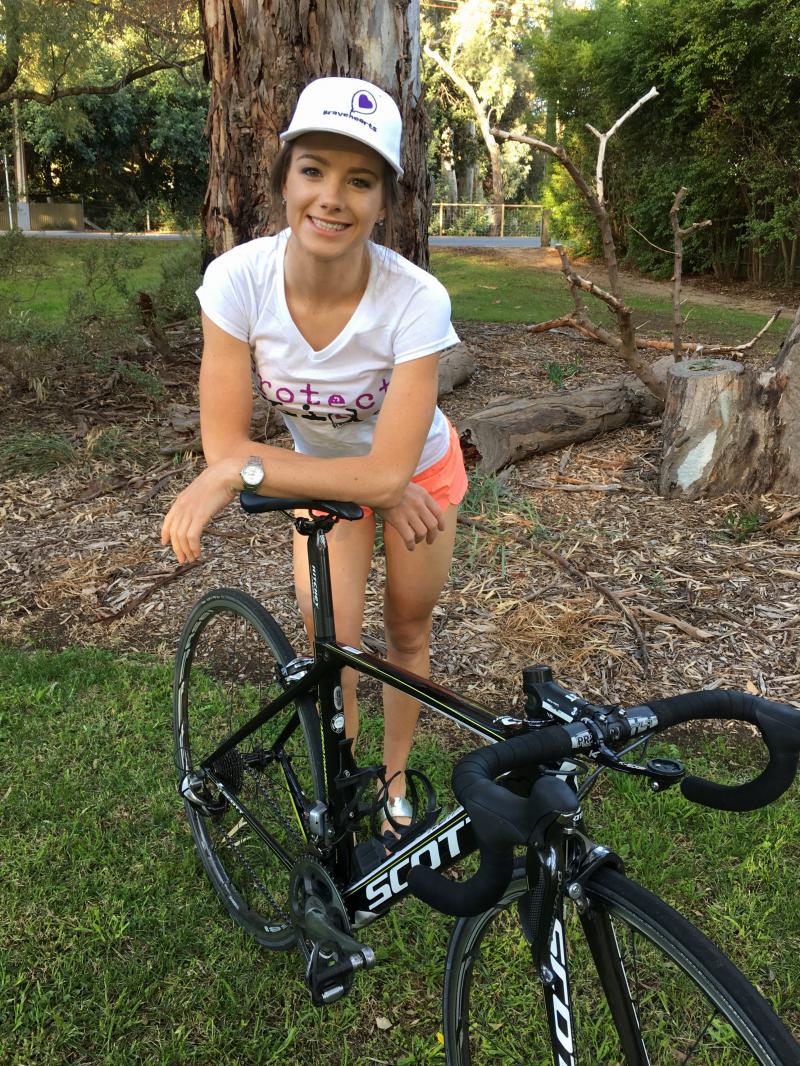 Amy Cure
Professional Cyclist
"I've personally seen the affects childhood abuse has on people; 1 in 5 being a victim of sexual abuse in Australia. These statistics need to change!!!! Come on Australia, let's get behind this organisation. Join me in my passion in lowering these statistics and in educating, empowering and protecting our kids!"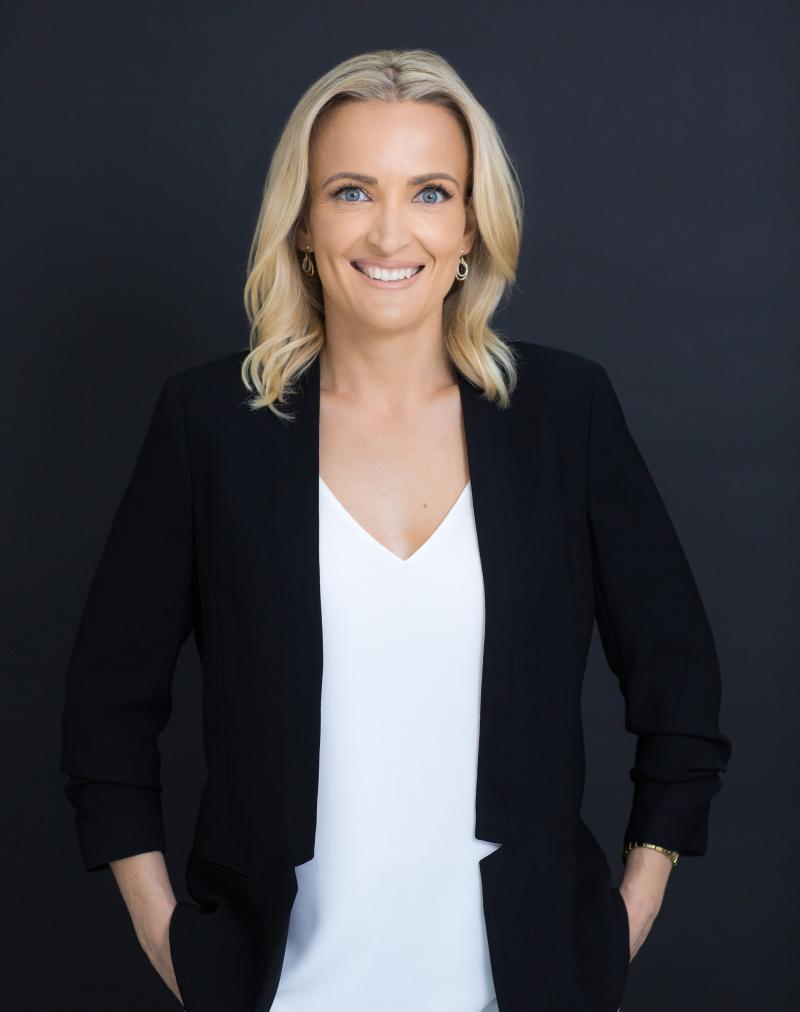 Stacey Currie
Speaker
By any standard, Stacey should be living on the streets, in jail, on drugs or worse. She ticks all the boxes when it comes to risk factors. She had an absent mum, was brought up in housing commission and experienced child sexual abuse. By 14, she was living in a shed. By 15, she was pregnant. By 19, she had 2 babies and was homeless. By 21, Stacey had 3 kids and was living in a domestic violent relationship.
Using her street-smart wisdom, Stacey lives by the philosophy (and helps others do the same) that to be more, you need less.
Remarkably, Stacey, now 43, has not only survived to tell the tale but managed to defy the odds by using her street-smart wisdom to thrive, and help others from all walks of life do so too. As the co-founder of a million-dollar printing business, her tenacity and commitment have seen her nominated for several business awards.
As a qualified leadership coach and mentor, Stacey is known for her rawness, honesty and compassion.
However, it is as a motivational speaker that Stacey is best known. Her keynote speech Good Riddance: How to Make Hard Choices Easy for a Change has captivated audiences across Australia. In fact, the self-described 'rough-around-the-edges chick' often pinches herself when rubbing shoulders with everyone from those in rags to those in riches.
Sharing the stage with countless thought leaders, Stacey has also appeared on TV shows such as the Today Show, 7.30 Report and 60 Minutes to share her against-the-odds life story. She has featured in many newspapers and magazines such as BRW, The Age and The Herald Sun.
Read More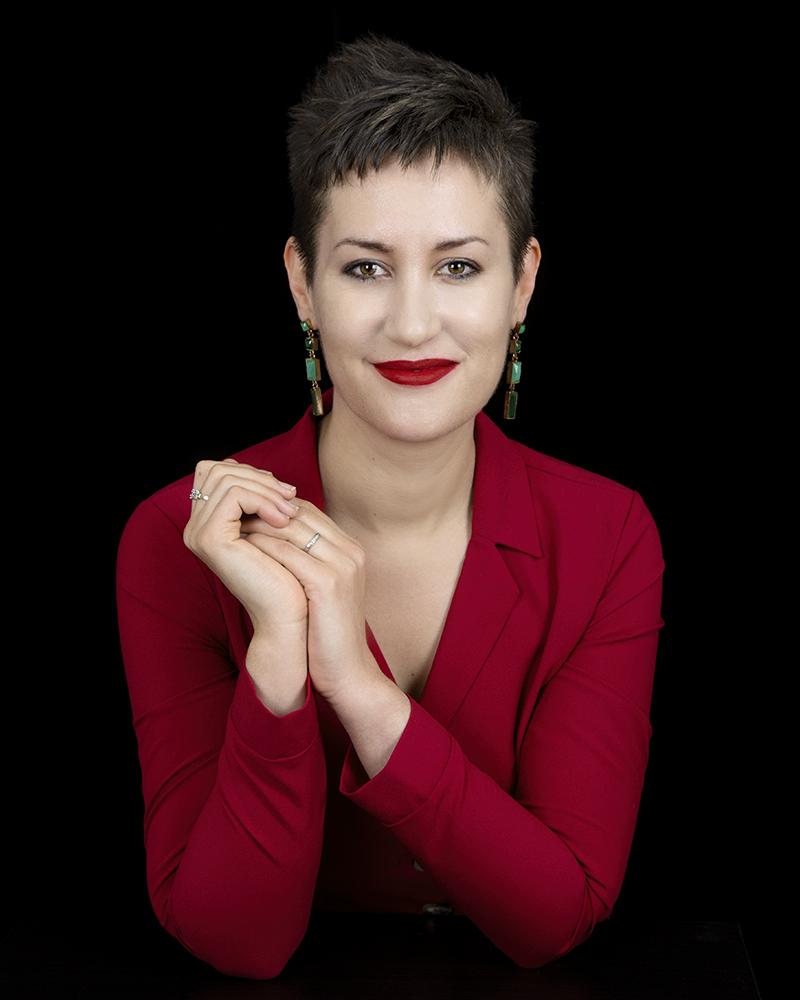 Lula Dembele
Advocate
Lula is a passionate advocate for survivors of child sexual abuse, childhood and adult domestic violence. Having lived these experiences herself, Lula understands the complexity of responses needed at the individual, organisational, and societal level to effectively address sexual, domestic and family violence. Lula is working on shifting the focus towards accountability, who is using abuse and violence and why to reduce the impact and incidence of these behaviours before serious harm is done.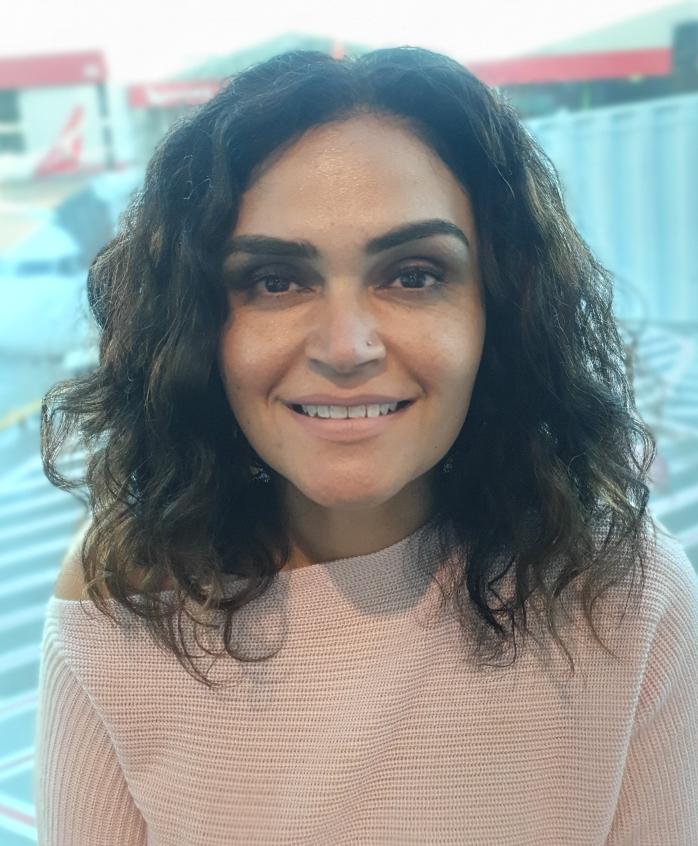 Cheryl Gajda
Youth Sexual Assault and Wildlife Ambassador, Educator
Cheryl is honoured to be an Ambassador for Bravehearts. According to Cheryl, 'there is something bigger than substance abuse and bullying in our schools.' Sexual assault is an issue, both inside and outside the school walls.
No child deserves to be assaulted by peers when they attend school or a party yet, it happens. 'Here begins the engrained culture of silence, shame, and suffering and young people are being let down by the systems meant to be protecting them'.
For Cheryl, breaking the silence and shame are the first important steps in bringing the crime of sexual assault to light.
Cheryl Gajda is currently completing a PhD in Primary Science Education. She also holds a Master of Teaching and currently works as a primary/secondary classroom teacher and University lecturer. Cheryl is also a very passionate wildlife ambassador, ecologist and animal rescuer, with a Bachelor of Science (Honours).
Read More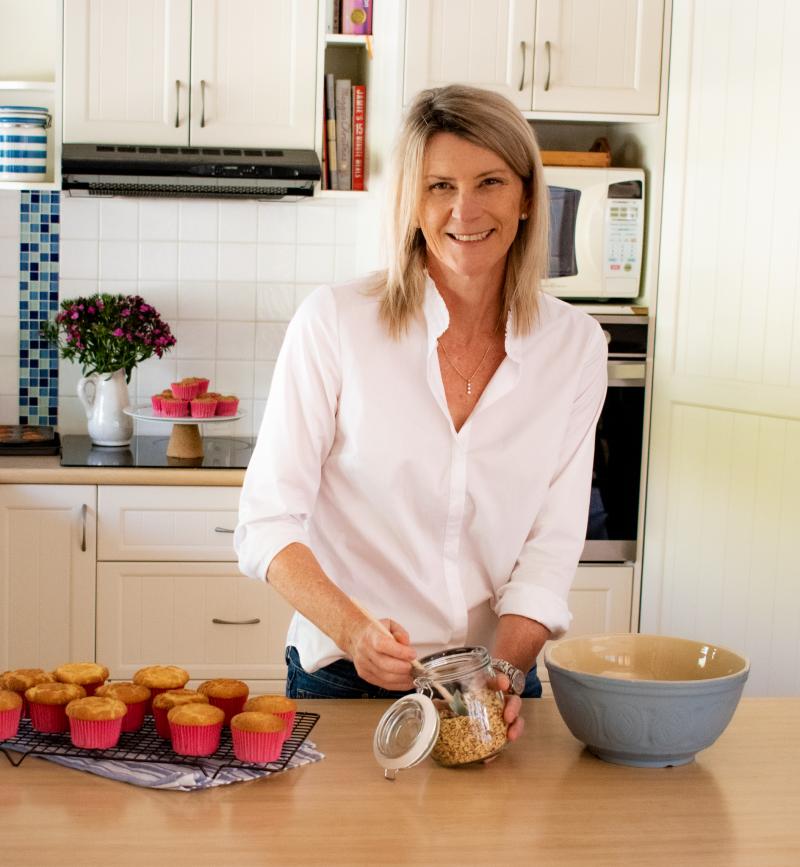 Julie Gilbert
Survivor, Dietitian and Owner of Medical and Allied Health Business
It is an honour to be an ambassador for an organisation who stood side by side with me for more than 15 years, through the Royal Commission, and my fight for justice. While I lost my chance to have my case heard in a court of law, I discovered that as a survivor, the most powerful thing I have is my voice. And the more I trust my voice, and share my story, the stronger I become within myself. It's that inner strength and determination to succeed, that has allowed me to grow my business to educate, inspire and motivate others to take care of their health.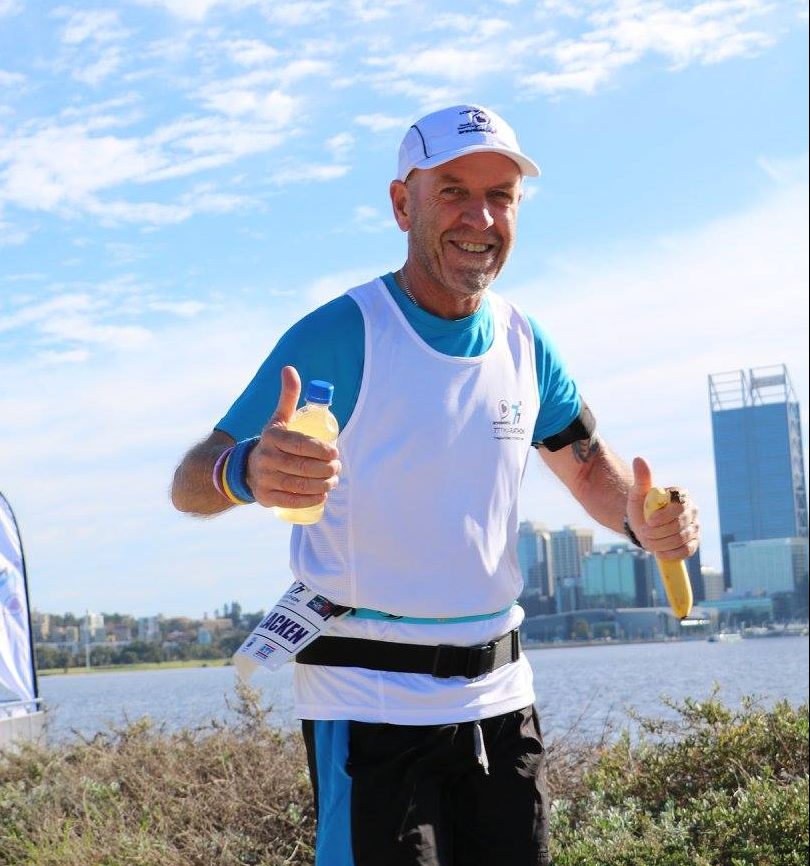 Chris Glacken
Ultra Marathon Runner
LOCAL AMBASSADOR
"I have tried my best over many years to raise not only funds but also awareness of the crime of child sexual abuse across South Australia. Child sexual abuse is real, it happens and it needs to stop and be correctly addressed in our courts.

I will continue to be a strong voice and advocate for Bravehearts through my running and with the support of many other runners at our coastalfunruns events. We have slowly created a profile for Bravehearts in South Australia."
"I'm proud of what we have achieved together, but the mission has only just begun and there is a lot of hard work ahead.
I want to help provide a world where all kids can enjoy life and grow up in a safe environment. I look forward to supporting Bravehearts 777 Marathon event each year, which consists of an almost a year-long campaign of creating funds, awareness and bringing many others along on the journey to assist in helping Bravehearts keep our kids safe."
Read More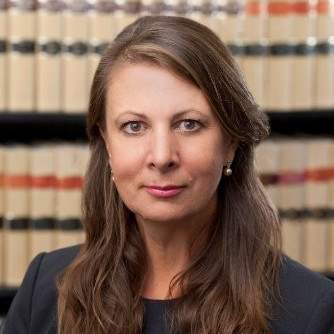 Katrina Harper-Greenwell
Commissioner at Fair Work Commission
Katrina Harper-Greenwell, Commissioner at Fair Work Commission, has personally donated her time to raising funds and supporting orphanages overseas.
After years of philanthropic work, her peers suggested she focus on the needs of those closer to home. She said sadly, through her travels, she found that there was a common theme – child sexual abuse, hence Bravehearts was the obvious choice for her. She is thrilled to be an ambassador for Bravehearts.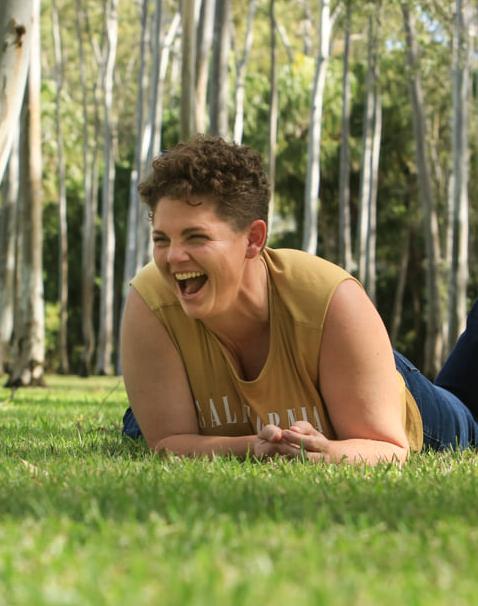 Kelly Humphries
Survivor, Author, Speaker & Senior Constable Queensland Police Service
"I am so proud to be an ambassador for an organisation whose heart is brave enough to be the voice for those who cannot speak for themselves, to stand in the gap and provide the services, support and advocacy to make a difference.

As a survivor of child sexual abuse, I am passionate and committed to changing the status quo and reducing the trauma and stigma surrounding child sexual abuse. I am a full-time police officer, survivor, speaker, and an author of a book 'Unscathed Beauty,' where I share my personal journey of abuse. Through this, my heart is to encourage the tough conversations, let survivors know they are not alone and to break the insidious cycle of child sexual abuse through awareness and education.

I stand with conviction and share Bravehearts' dedication to educating, empowering and protecting all children and their Vision of making Australia the safest place to raise a child."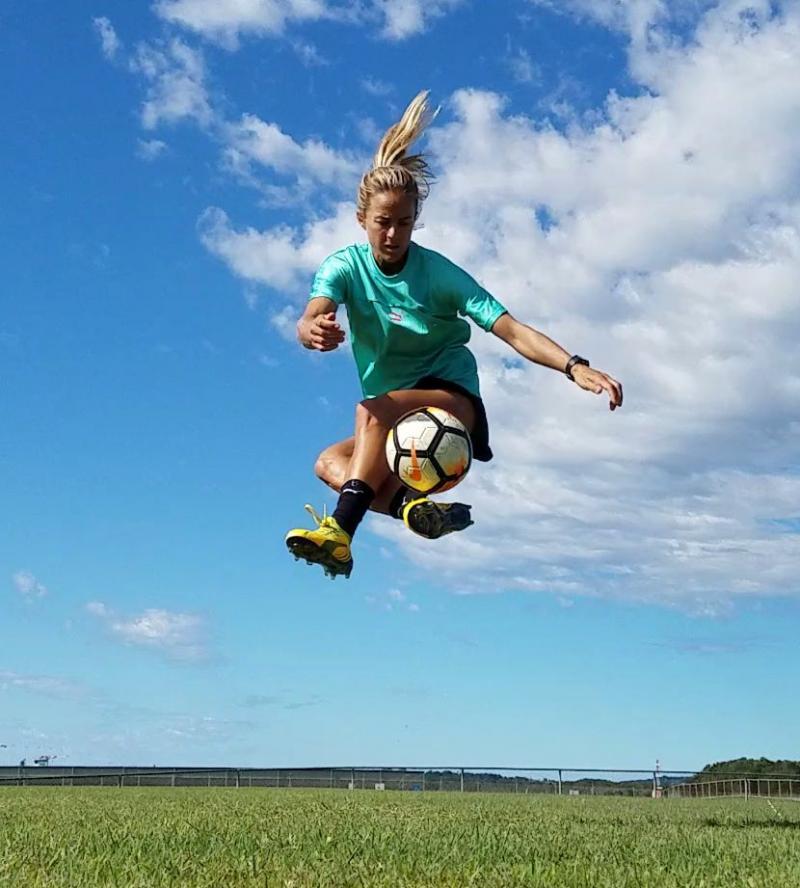 Aivi Luik
Professional Footballer
"My name is Aivi Luik. I am a professional footballer who has been travelling the world since the age of 18. I have played for clubs in Australia, Northern America and all over Europe and competed at the World Cup and Olympics. Along with being an athlete, I'm also a person who feels strongly about the protection of children (and everyone for that matter) from sexual abuse, and I would like to offer my help in whatever way I can to help raise awareness and initiate action to put a stop to it."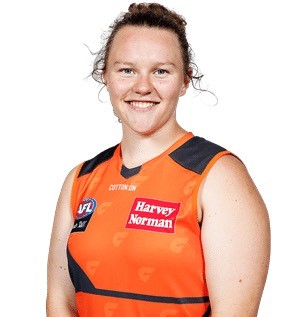 Tait Mackrill
AFLW player, GWS Giants
"The issue of child sexual assault and abuse is often an issue that isn't spoken about or is just shoved aside. I want to advocate and be a voice for those who feel as if they don't have a voice. I want to use my position as an AFLW player to reach out and connect with like-minded souls and provide endless support and resources to those who have been directly or indirectly affected by child sexual assault. These kids are our future and we have to protect them"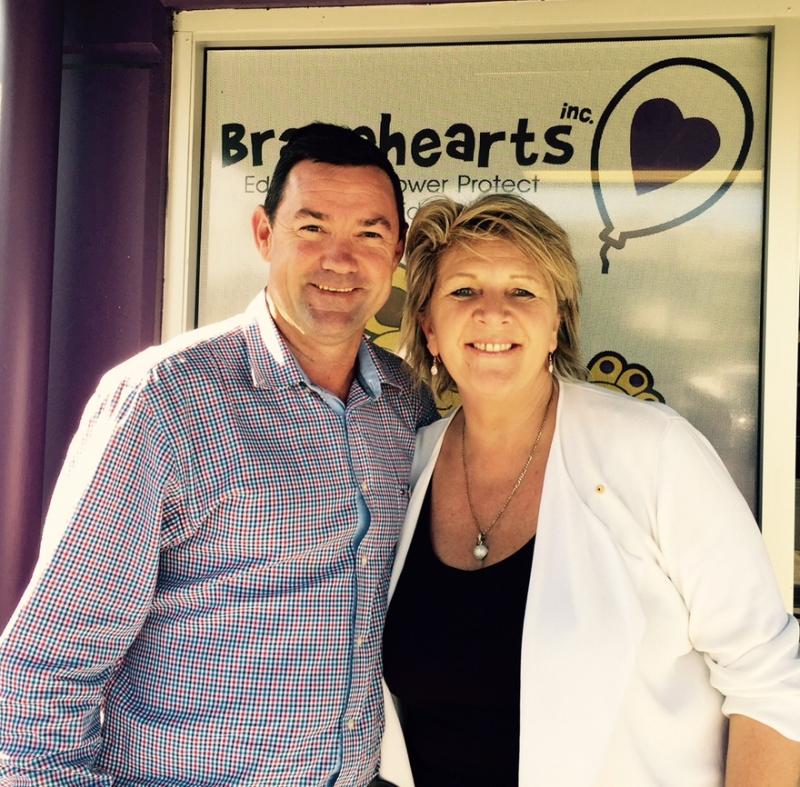 Jimmy Maher
Cricketer
"I am honoured to be an ambassador of Bravehearts and I am committed to help the team in the quest to eradicate child sexual abuse. In order to do this it is crucial that organisations such as Bravehearts exist.  As a proud father of four beautiful children I am committed to doing whatever I can to assist this magnificent organisation achieve all it can in order to one day hopefully becoming redundant!  It is terrifying to think one in five children are subjected to child sexual assault so the enormity of the task at hand cannot be taken lightly… there is lots of work to be done!! Be positive and let's make a difference!"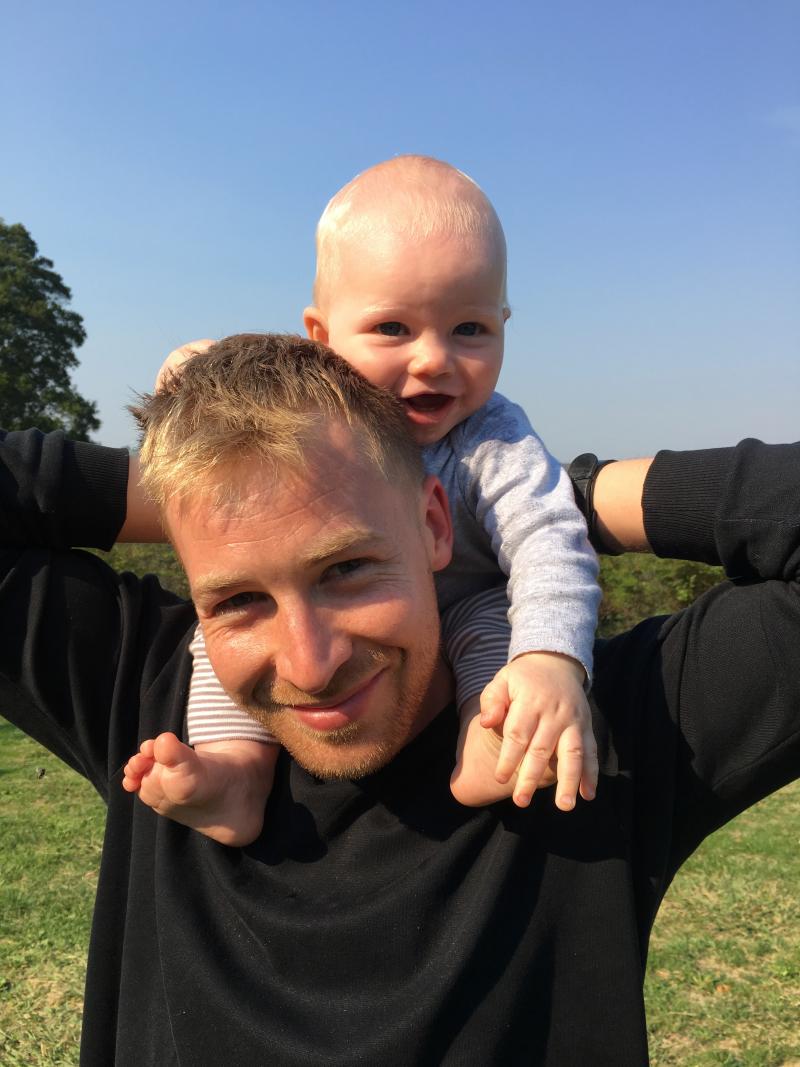 Angus McLaren
Actor
Angus McLaren is perhaps best known for his role as Nathan Rafter on Seven Network's hit show Packed to the Rafters from 2008 – 2013 and earlier as Lewis McCartney in H20: Just Add Water. Angus has also appeared in some of Australia's most popular television programs such as Neighbours, Blue Heelers, All Saints, Doctor Doctor, Home and Away as well as a lead role in the popular ABC program Silver Sun.
Angus can be seen in feature films Hotel Mumbai alongside Dev Patel and Armie Hammer, the Aussie comedy The Merger with Kate Mulvany and John Howard, and in the romantic comedy film The Naked Wanderer alongside screen legend John Cleese (Monty Python, Faulty Towers).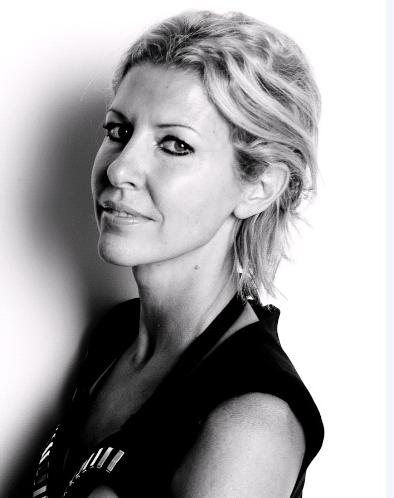 Heidi Middleton
Co-Founder, Sass & Bide
"I'm proud to be associated with a cause that is dedicated to making Australia the safest place in the world to raise a child. I'm constantly inspired by the Bravehearts team who are driven to create positive change, educate kids and raise awareness about this important issue."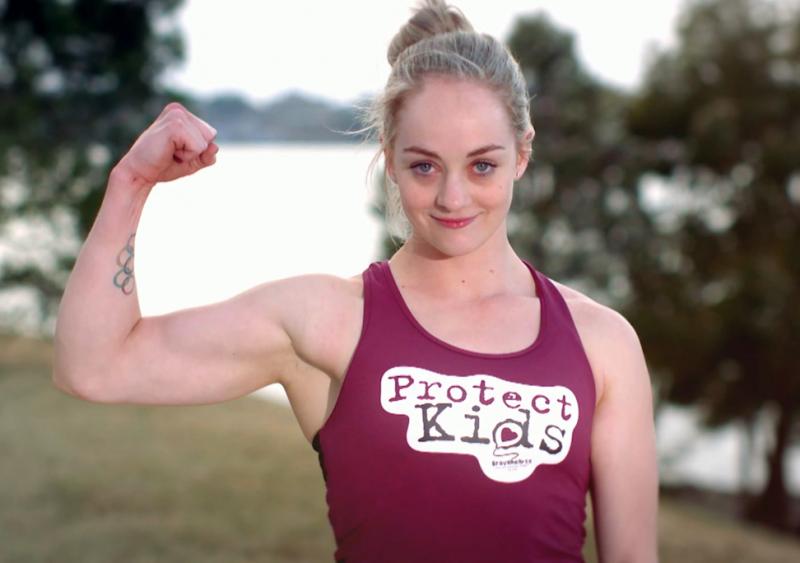 Larrissa Miller
Olympic Gymnast
An outspoken advocate of Bravehearts, Larrissa began gymnastics at the age of five. In 2009, Larrissa burst onto the scene at the World Championships where she placed 7th in the bars final.
As a bars specialist, in 2012 Larrissa placed 1st at the Gymnix International and 3rd at the Zibo World Cup (CHN). She was a member of the team that secured a spot in the Olympic Games by qualifying 6th at the 2011 World Championships in Japan.
At the 2014 Australian Gymnastics Championships, Larrissa was the top qualifier coming into the Uneven Bars final.
Larrissa was a stand-out at the Glasgow 2014 Commonwealth Games, winning a silver medal on the Uneven Bars, and also helping secure the silver medal in the team competition.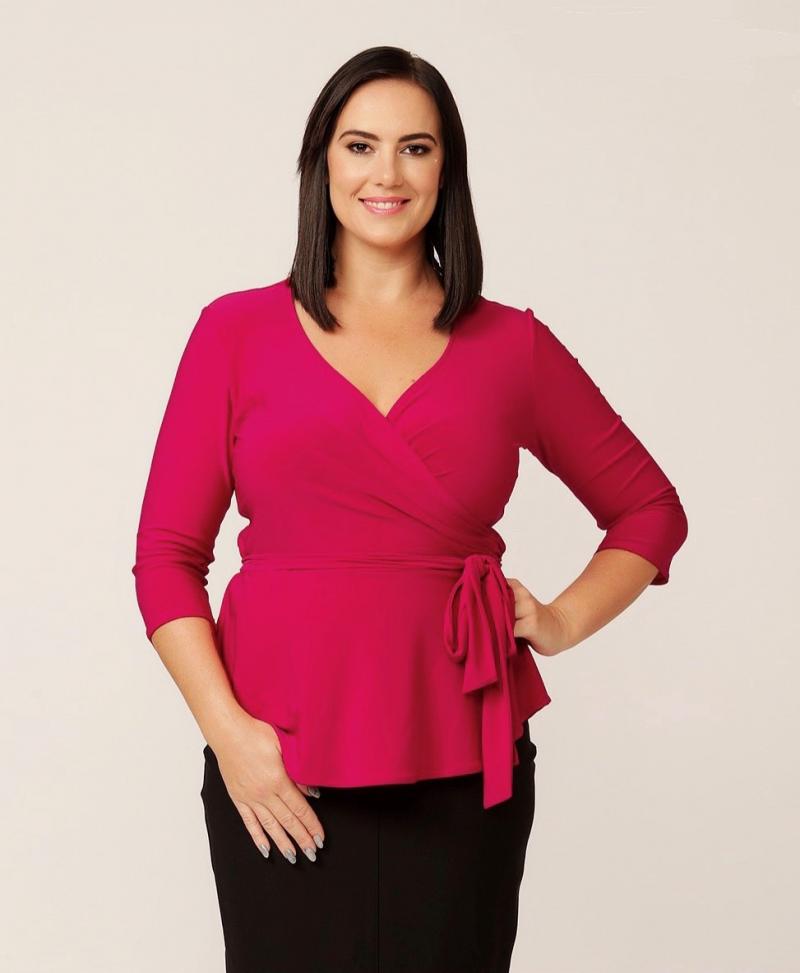 Margaux Parker
Media Identity
With a zest for life, Margaux is wife to ex NRL legend Corey Parker, being in the public eye for some time she has used her passion for local businesses, charities and local initiatives to its full advantage.
A former WAG, The Ultimate Fashionista and a stay at home mother of four for 9 years Margaux can be heard presenting Triple M Breakfast in Brisbane.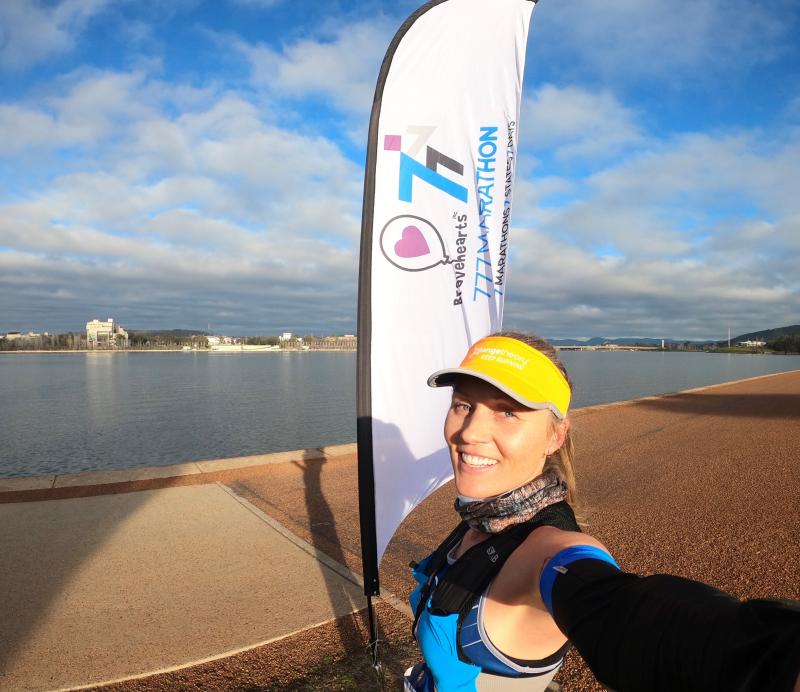 Jess Peil
Ultra Runner, Australian of the Year Award Finalist & Local Hero ACT 2021
LOCAL AMBASSADOR
"It is such a huge honour not only be an ambassador for Bravehearts, but to run alongside so many other passionate supporters during the 777 Marathon. Being involved in the marathon is an absolute passion of mine – it was a truly life changing experience. Bringing people together to spread the word of Bravehearts gets it out in to the community more and inspires others to get behind the organisation by stepping outside their comfort zone.

Child sexual abuse is an uncomfortable subject for people to speak about, but it needs to be shared for us to make a difference to children and adults who are affected.

I will run for Bravehearts for as long as my legs will carry me, then I will walk or crawl until we see an end to these assaults and make Australia the safest place in the world to raise a child."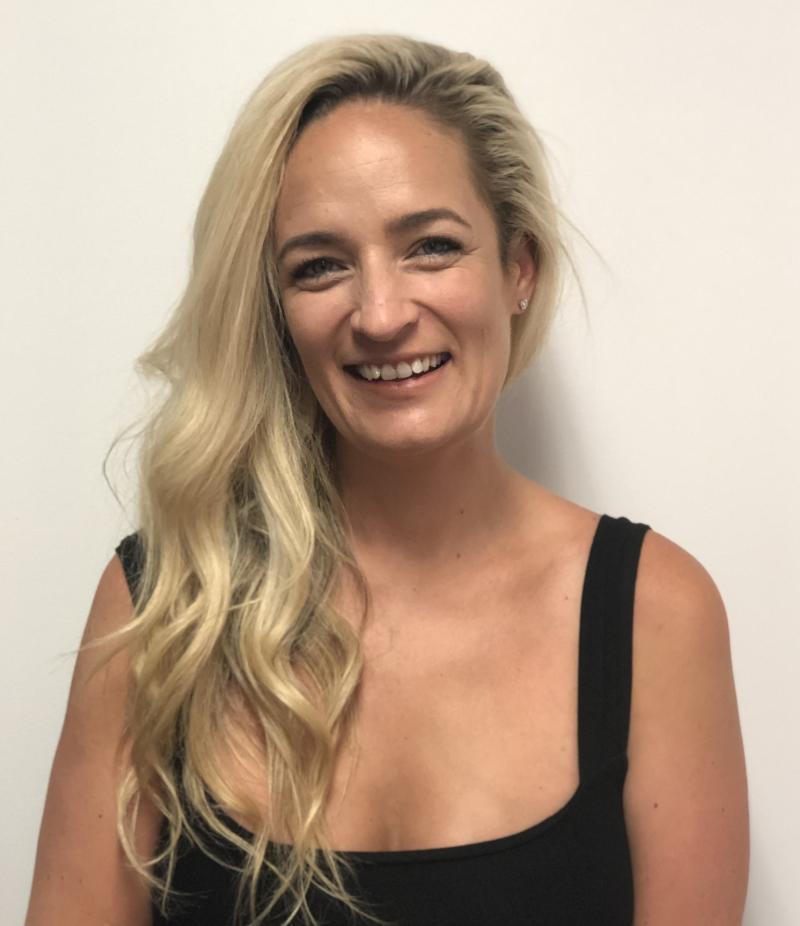 Meg Poulter
Managing Director, DGP Legal
CORPORATE AMBASSADOR
Meg Poulter is a mother of three young boys and the owner of DGP Legal, a specialist recruitment agency based in Sydney's CBD.
"I am truly humbled to be part of such an amazing organisation, an organisation that offers unwavering strength and support to so many children and adults affected by sexual abuse. As a mother of three young boys it is my duty and responsibility to protect them, and part of this role is to educate, raise awareness and break the silence on what has historically been a taboo topic. As Helen Keller said, "Alone we can do so little; together we can do so much."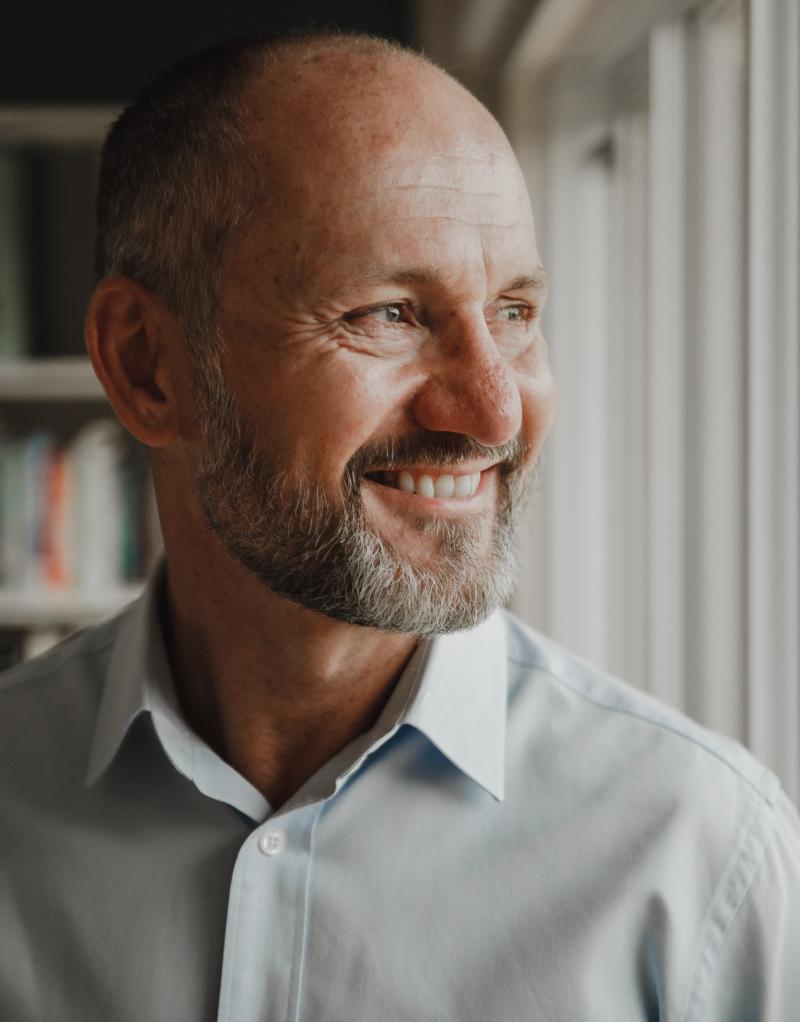 Rob Redenbach
Author of What I Didn't Learn at Harvard Professional Speaker
Rob Redenbach left school in 1979 – when he was fifteen. His first jobs included working on building sites in Tasmania and fishing boats in New Zealand.
Since then he has served in South East Asia with the Australian Army, managed a security company in Papua New Guinea, taken part in drug raids with the FBI in Los Angeles, taught defensive tactics to Nelson Mandela's bodyguard team in South Africa and provided armed protection to aid-workers in Iraq. He has also completed a Master of Arts (with Distinction) at Charles Sturt University, studied mediation at Bond University and completed Executive Education at Harvard in the United States.
Rob's audiobook Poetry For Men (who thought they'd never like poetry) was described by Melissa Doyle as "A beautiful idea and a fabulous voice".
Listed by Business Review Weekly as one of Australia's top-10 professional speakers, Rob helps leaders and teams to reduce conflict and build trust. Industries he has presented to include; education, finance, healthcare, hospitality and mining. His autobiography, What I Didn't Learn at Harvard, describes the challenges, and the rewards, of following your own path.
Read More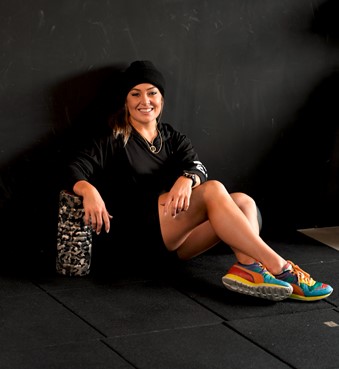 Isabella Rositano
Australian Fighter & Songwriter
Awarded an AIS Canoe Sprint scholarship at 19, Isabella competed internationally in canoeing over a  four year career and retired indefinitely in 2020 following second place at the Tokyo 2020 Olympic trials. The fulltime athlete and coach has since picked up the boxing gloves and begun her fighting career. Now Isabella also joins in the fight with team Bravehearts.
"Sharing my story has given me back the power of my narrative and enabled me to help others who have survived child sexual abuse. It's something I never thought I'd speak publicly about, but since doing so I have been met with great support and I feel empowered now to reduce survivors' isolation. It's not a pretty topic to talk about, but the reality is to put a stop to this we need to be talking. We can achieve so much through conversation, education and learning the skills to identify signs early in order to prevent abuse occurring."

"I think the little me would be very proud of my work right now to make Australia a safer place for young people. I'm very grateful for the work of every individual committed to improving our world and thankful for the work of Bravehearts in educating, empowering and protecting our kids. Thank you to every individual supporting this fight, we're all in this together."
Read More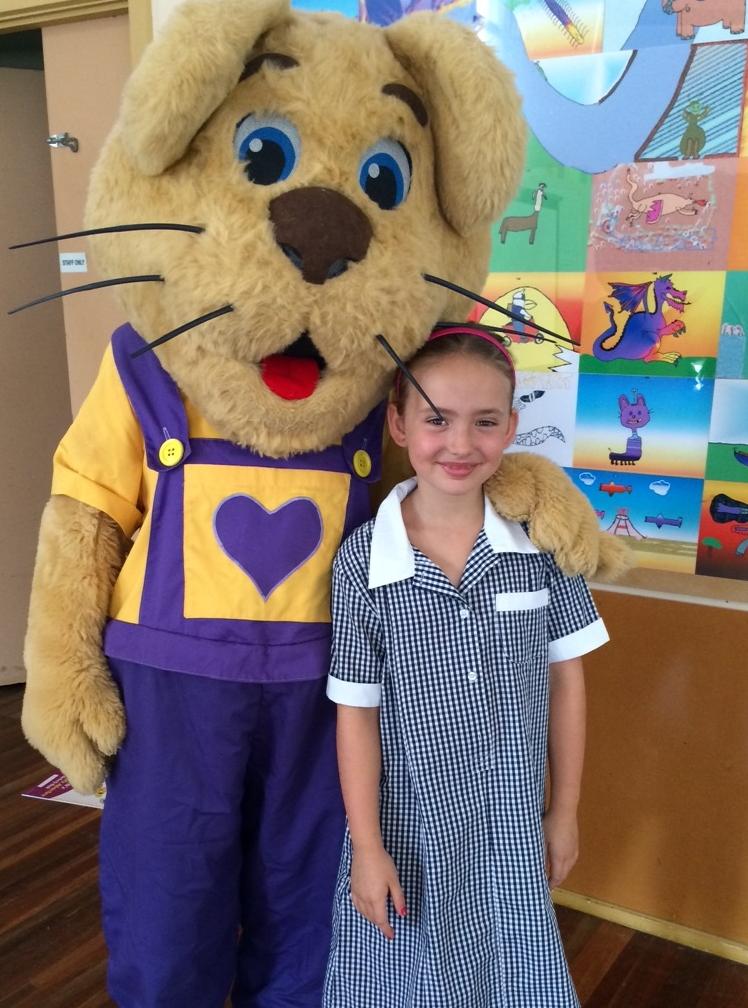 Edwina Royce
Actor, House Husbands
YOUTH AMBASSADOR
"Bravehearts and Ditto's Keep Safe Adventure show visited my school to teach children ways to protect themselves. This was the first time I was introduced to Bravehearts and I found the whole experience to be fun and I learnt a lot. I now want to raise funds and awareness for Bravehearts so more children are visited by Bravehearts."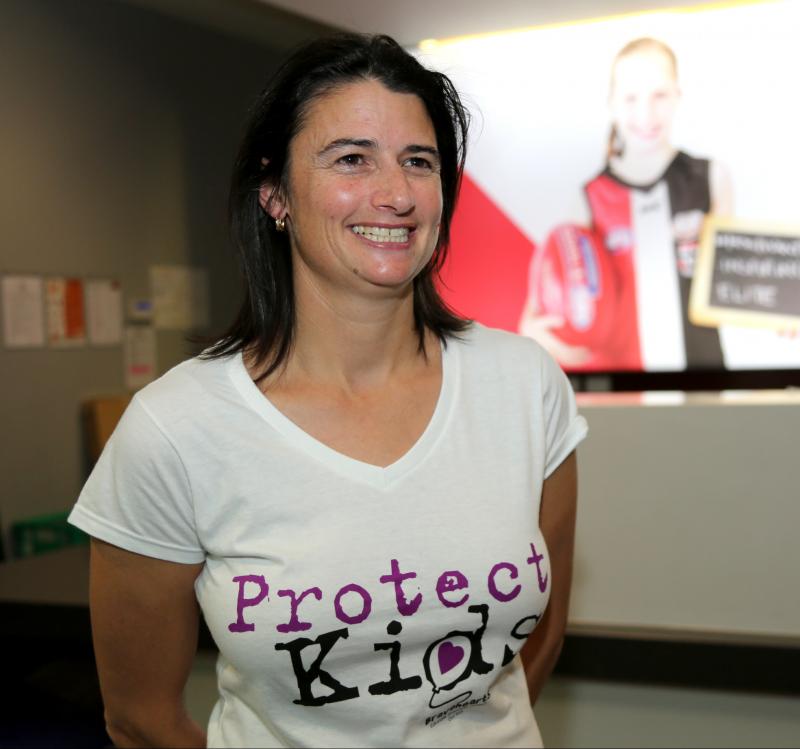 Peta Searle OAM
Coach Mentor and Developer AFL Level 3 and Vic Govt Senior Facilitator - Cultural Change and People Focused Leadership Programs
"Child sexual abuse is an ugly and confronting topic, and with many cases not reported or managed it is too easily brushed under the carpet. I am eager to bring awareness to the issue through conversations that empower children and give them a much-needed voice. Through my involvement with Bravehearts, I also work towards providing support for families of victims and education regarding protective behaviours to ensure we are creating a safer place for our children to grow and prosper."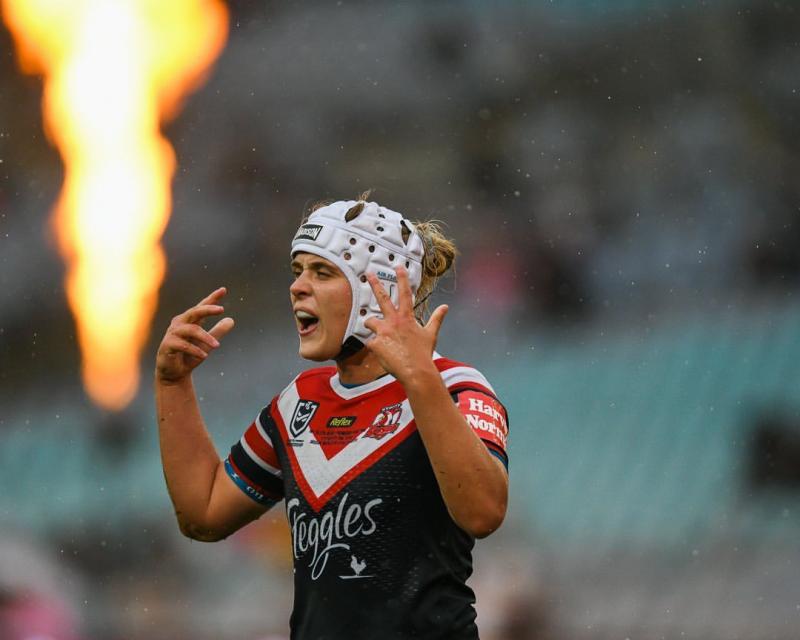 Hannah Southwell
Australian Rugby League Player
Sydney Roosters, NSW Women's State of Origin team & Jilaroos
At 21 Hannah Southwell is a force in the sporting world. Beginning her career as football (soccer) star with the Newcastle Jets in the Australian W-league, she became the leagues youngest goal keeper in 2014 at just 15 years of age.
She went on to represent Australia (Matlilda's) before setting her sights on Rugby League. Hannah was contracted with the Australian Sevens team and now plays for the Sydney Roosters. She has represented Australia (Jilaroo's) and NSW in the women's state of Origin team.
Hannah was named as a finalist in the 2020 Dally M awards and won tackle of the year. Hannah is keen to use her voice, and role, to support Bravehearts – to help protect Aussie Kids.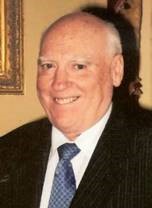 Ross Synot OAM, JP, GCSJ
LOCAL AMBASSADOR
Ross and Jan Synot have been actively supporting a range of Geelong's charitable, community and sporting organisations for more than 50 years.
Ross was educated at the Geelong College, qualified as an accountant and joined the Grace McKellar Centre which became the passion of his life. Ross was instrumental in providing funding for the Bravehearts education team in Geelong, allowing Bravehearts to deliver personal safety programs for kindergarten and primary school children in the Geelong region. Ross has supported his community for many years and is an advisor for Geelong Community Foundation.
In 2015 Ross was awarded the Meda (OAM) of the Order of Australia in recognition of his service to sport and to the community of Geelong.