About Bravehearts
Bravehearts is an Australian child protection not-for-profit organisation, solely dedicated to the prevention and treatment of child sexual abuse.
Bravehearts works holistically to educate, empower and protect children from child sexual abuse.
Bravehearts helps prevent child sexual abuse by educating young people about personal safety.
Bravehearts supports survivors and victims of child sexual abuse, and their non-offending family members, with accessible and affordable counselling, case management and advocacy.
Bravehearts educates and empowers communities through world-class child protection training courses and risk management.
Bravehearts fights for the rights of children and adult survivors by advocating for legislative reform.
Bravehearts helps to stop the stigma around child sexual abuse through innovative research, public awareness campaigns and community education.
Bravehearts acts with respect, integrity, energy, empathy and bravery at all times, as we strive to stop child sexual abuse now.
Bravehearts collaborates with our cohorts as we strive to eradicate child sexual abuse.
Above all else, the protection of children and survivors is at the heart of everything Bravehearts does.
Child Protection Statement of Commitment
Bravehearts is committed to the safety and well-being of all clients accessing our service. Bravehearts will act without hesitation to ensure children's human and legal rights are maintained.
Children are amongst the most vulnerable members of our society. Children and vulnerable people need to know and believe that they always have the right to be safe and feel heard.
It is important that there be a total community effort towards the protection of children and vulnerable people from sexual abuse and exploitation and/or from abuse and neglect more broadly.
Bravehearts will, at all levels, operate in a spirit of cooperation and consultation with other relevant agencies in matters concerning child protection and the protection of vulnerable people.
Bravehearts upholds the commitment of the United Nations Convention on the Rights of the Child in particular Article 3 which states:
'In all actions concerning children, whether undertaken by public or private social welfare institutions, courts of law, administrative authorities or legislative bodies, the best interests of the child shall be a primary consideration'.
Bravehearts upholds the National Principles for Child Safe Organisations as recommended by the Royal Commission into Institutional Responses to Child Sexual Abuse to ensure a child-safe culture is embedded within the organisation that is underpinned by a child-rights approach.
To this end, Bravehearts holds the position that its National Board, staff, students and volunteers are mandatory reporters for all forms of abuse irrespective of age and location.
If you have concerns that a child is at risk of significant harm as a result of abuse or neglect, please report to your state or territory's Child Protection agency.
Our Governance
Bravehearts is governed in accordance with:
Bravehearts Constitution
Bravehearts Board Charter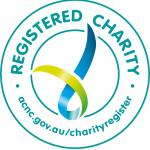 Bravehearts is proud to display the Australian Charity and Not-for-Profits Commission (ACNC) Charity Tick. The Charity Tick is a symbol that reassures donors and the broader public that the organisation displaying it is transparent, accountable, quality-focused and regulated by the ACNC.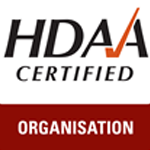 The Human Services Quality Framework (HSQF) is a system for assessing and improving the quality of human services. Bravehearts achieved HSQF compliance in 2017. HSQF compliance supports the accessibility of Bravehearts' service to the community.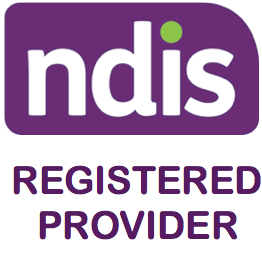 Bravehearts is a registered service provider of the National Disability Insurance Scheme (NDIS).