Bunnies for Bravehearts
This Easter, gift a plush bunny to a child in trauma counselling as part of our Bunnies for Bravehearts project.

Bravehearts will provide specialist trauma counselling to hundreds of children this year – children who sadly, have been sexually abused. You can help these 'brave little hearts' in their healing journey through a donation towards the Bunnies for Bravehearts project.
How it works
You donate $50 to the project and in return, we gift a beautiful, cuddly plush bunny to a child in trauma counselling.
You receive a thank you card in recognition of your kind donation.
Your donation is fully tax-deductible.
So instead of buying chocolates this Easter, give a gift that will help ease a young child's path towards healing from the trauma of child sexual abuse.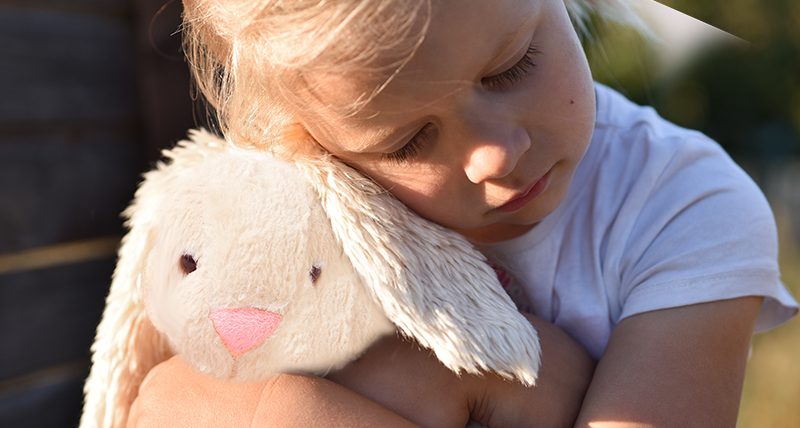 The benefits of using soft toys in a therapeutic setting
Giving a child a soft toy to care for has several benefits in a therapeutic setting, including helping to dispel fears and worries and enabling the expression of thoughts and feelings through play (1,2).
The use of soft toys, such as teddy bears is also reported to be an effective communication and educational tool for children in therapy, helping to increase their understanding of child sexual abuse and its prevention via role-play and demonstration (2). The tactile and soothing nature of soft toys can help the children feel safe, identify good and bad touch, and explore different conflicts and problems without limitations (3).
References
Maksimov, D. (2022). The transformation of mental trauma in children using the Hibuki-therapy method. Psychological Journal, 8 (59).
Rashid, A. et.al., (2021). Healthcare Professionals' views for the content of the Teddy Bear Hospital for a Child Sexual Abuse Prevention Module. Journal of Child Sexual Abuse, 30 (4).
Malchiodi, C. (2019) Trauma informed art therapy and sexual abuse in children. In Goodyear-Brown, P. Handbook of Child Sexual Abuse (pp.341-354).