Home > Latest News >

AFS Helping to protect kids through corporate partnership
November 2, 2020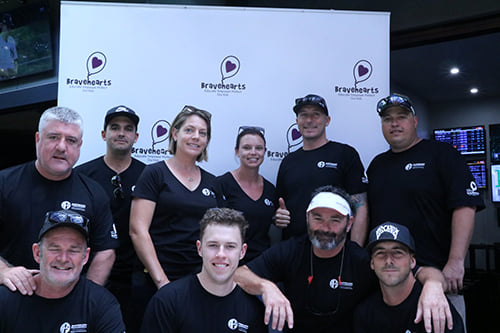 Bravehearts' Corporate Partnerships Manager, Michelle, sat down with Australian Framing Solutions (AFS) CEO, Jake Gundry, to chat about their partnership with Bravehearts. 
How long has your company been operating?
Since 2014
How many staff do you have?
We employ 51 staff and sub contractor site range from 45 – 60 people.
What drove you to support Bravehearts?
We were asked by one of our major construction partners Hutchinson Builders if we would be interested in donating labour and resources to help build the new head office for Bravehearts at Arundel, which we did and that was the start of our relationship.
How do you support Bravehearts? What initiatives has your company put in place to support Bravehearts either financially or through raising awareness?
We actively participate in many fund raising events like White Balloon Day, Corporate Golf Days (as major sponsors and donors) we have been a bronze corporate sponsor for many years, we attend many luncheons and events.
We also started a 'Green' coil initiative this year where we donate $10 per tonne of green coil manufactured to Bravehearts.
How has supporting Bravehearts added value to your business?
Internally, our staff value our contribution and like the fact that we are actively supporting such a worthy cause.
How long has your company been supporting Bravehearts?
Since the start of the building project for the new head office in 2016.
In your opinion, why is Bravehearts an important and relevant organisation?
It is paramount to have an organisation that lobbies to protect our children as well as educating our children through the different programs they run.
Why is child protection important to you?
Many of us have families and understand the importance of the services Bravehearts offers to the community, what it comes down to is the more awareness there is out there of the need for child protection and the services available/offered by Bravehearts the safer our families and community will become. None of us could bear the thought of something untoward happening to our children or any of the children in our 'family'.
If you would like more information about becoming a Corporate Partner for Bravehearts, please email Michelle at partnerships@bravehearts.org.au