Home > Latest News >

Bravehearts Joins Forces with Tech Girls Movement to Develop Ditto App
March 4, 2020
To celebrate International Women's Day (Sunday 8 March), Bravehearts is proud to announce it has been working on an important project with the Tech Girls Movement Foundation – the development of a Ditto App.
Tech Girls Movement Foundation is a non-profit organisation promoting positive role models to encourage and raise awareness of information technology careers for girls. Founder and CEO, Dr Jenine Beekhuyzen, has formed a group of five amazing young women aged 10 to 15 to participate in this social action project for Bravehearts, which will result in an App created for kids, by kids.
"It just makes sense for our tech girls to build an app to help digitise the important work of Bravehearts, an organisation that I've long admired for their advocacy work. Who better to build an app for young people than young people," said Dr Beekhuyzen.
The Ditto App will enable Bravehearts to educate, empower and protect more children in Australia and beyond. In addition to interactive activities aimed at three to eight year-olds, the App will also provide access to Ditto's songs, rules and eBooks. The App will also be an effective way to share information with parents and teachers, assisting them with finding the words to discuss personal safety.
Bravehearts' National Education Manager, Megan Young, says development of the new App would not have been possible without the expertise of the Tech Girls group.
"It has been such a positive experience working with the Tech Girls Movement and the five girls participating in this project. They have demonstrated a very high level of professionalism, persistence and commitment to the project. I am so pleased we had the opportunity to partner with them. Without their help, Bravehearts would not have been able to develop this App so quickly," said Ms Young.
The App will be available to download soon for both Apple and Andriod.
Bravehearts is proud to have worked with such a wonderful group of young women and is looking forward to the official release of this wonderful personal safety tool.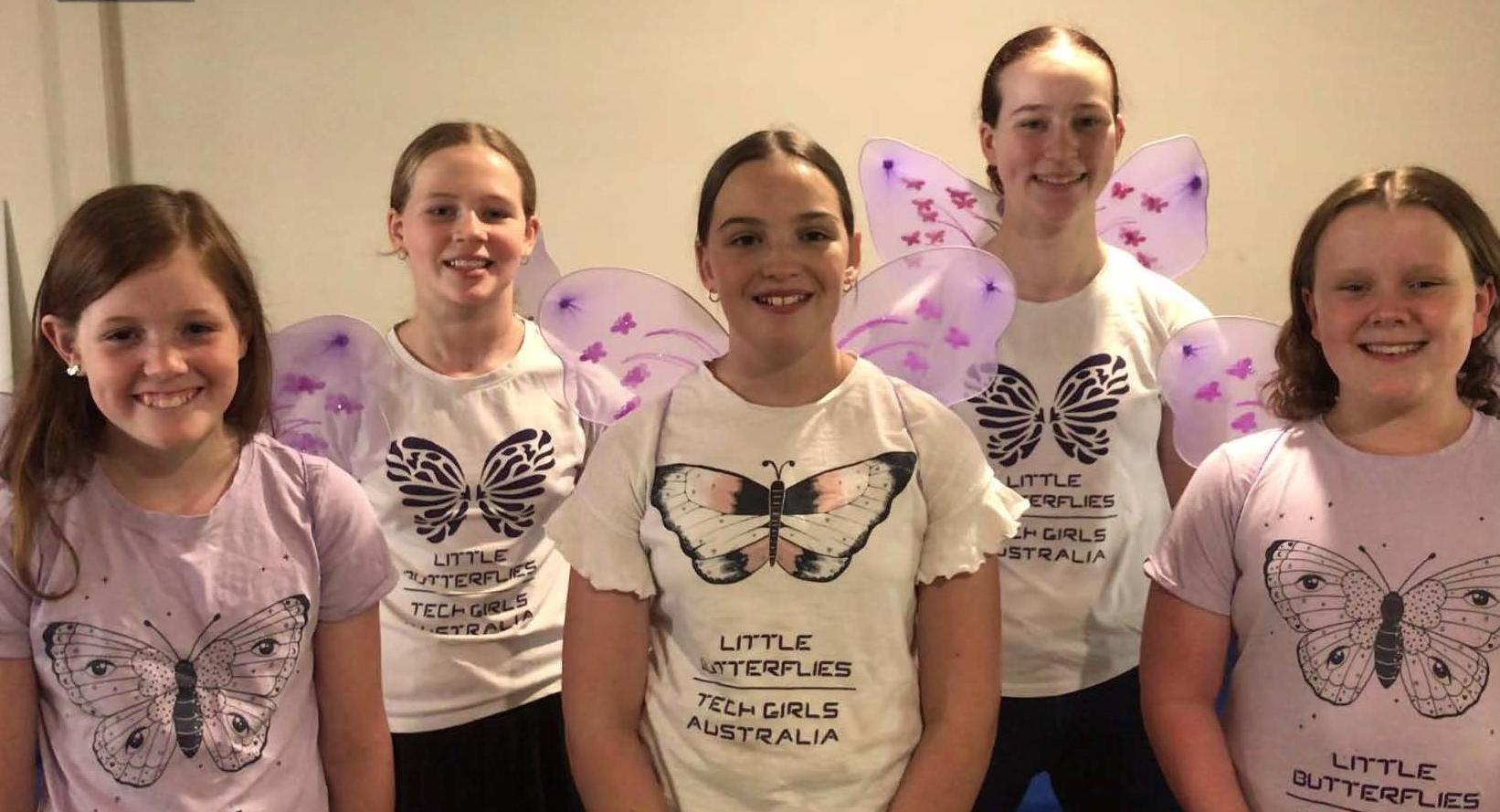 ABOUT TECH GIRLS MOVEMENT FOUNDATION
This amazing group of talented young women (pictured) includes sisters Amelia and Addison Munday who are previous dual winners of the Tech Girls Movement Foundation's Annual STEM (Science, Technology, Engineering and Maths) Entrepreneurship Competition.
Among one of their many accolades, they developed an app to support kids to learn and communicate with Auslan. With one of their winning apps they travelled to the Silicon Valley and pitched their app to execs at Facebook, Google and Ebay.
This project has been supported by the Queensland Government, Department of Child Safety, Youth and Women through their Queensland Women's Week Grants.