Home > Latest News >

fisiocrem on board to support Bravehearts' 777 Marathon runners
April 18, 2019
Across Australia right now, a dedicated group of men and women are in training to conquer the country's mightiest marathon – Bravehearts' 777. There to support them every step of the way will be fisiocrem, who has jumped on board as a major sponsor for the event.
Kicking off in Perth on Monday July 1 and culminating in the Gold Coast Marathon on Sunday July 7, Bravehearts' 777 will see runners tackle 7 marathons across 7 states in just 7 days.
National Runners will take on all 7 marathons over the 7 days and State Runners are invited to join them to run or walk in their state leg. These brave souls will be completing this amazing feat of endurance for the challenge, but also in support of protecting children from the crime of child sexual assault by fundraising for Bravehearts.
The 777 runners will need all the help they can get to cross the final finish line, which is why fisiocrem has stepped in to provide support.
"In the past, we have been approached by many athletes who've requested support from fisiocrem in their training for Bravehearts 777," says a fisiocrem representative.
"We have always been inspired by Bravehearts and the athletes who take on the 7 marathons, so this year we decided to get involved with the event as a whole. Running one marathon is no easy feat, let alone 7 in 7 days! Muscle pain is inevitable and that's where fisiocrem comes into play."
fisiocrem's support of the runners will include providing their highly effective topical massage cream to help ease their muscular aches and pains, as well as providing complimentary physiotherapists at each marathon location in each state to treat the runners.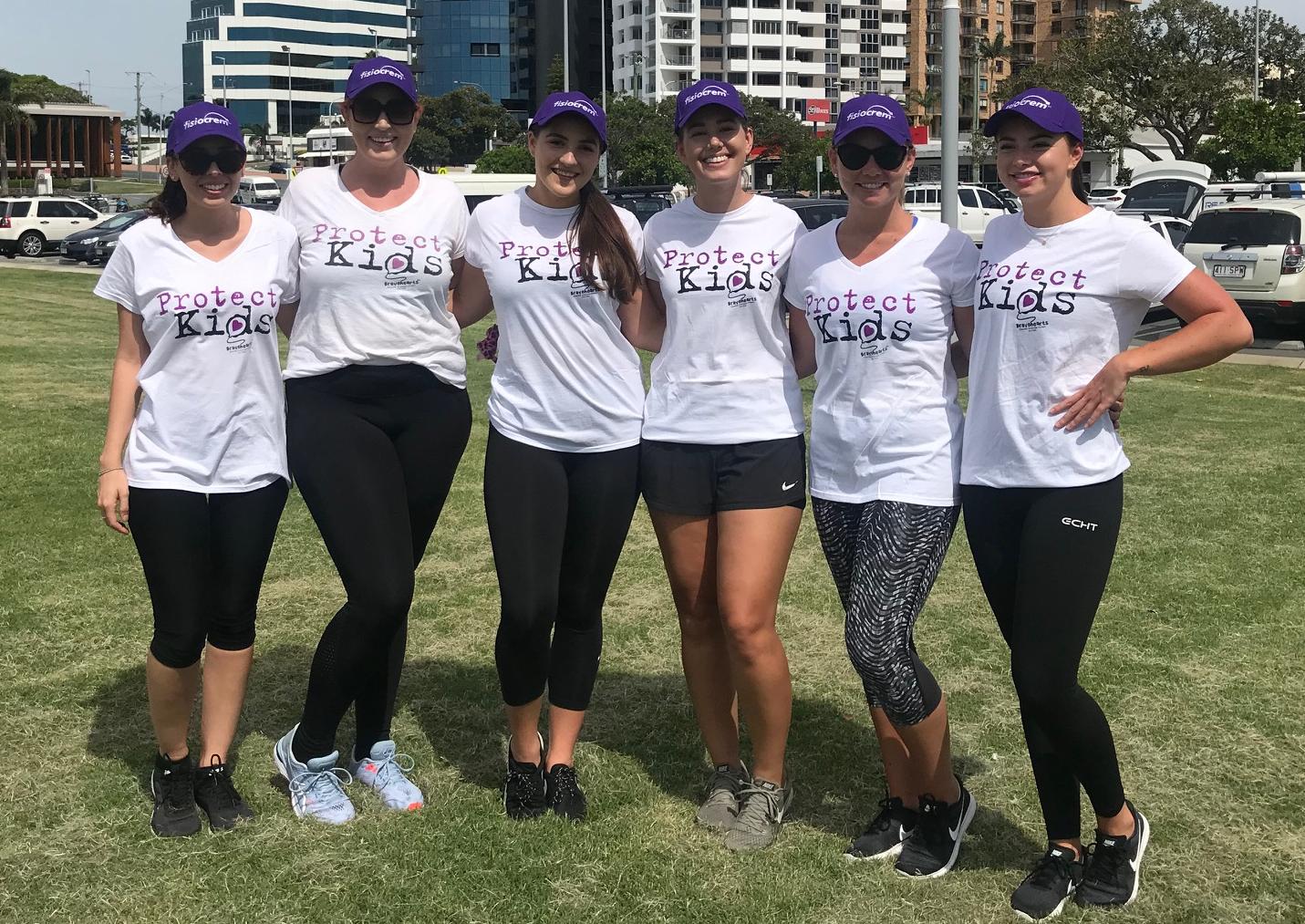 777 National Runner Kayleen Johnston (pictured above, second from left) says she's grateful that fisocrem will be there to support her during the grueling 7 days:
"To know that we have professionals at each location supporting us just makes this a little easier. I've used fisiocrem for years – it's such a great product – and love that they are supporting a cause so close to my heart," she says.
For fisiocrem, care is about more than the temporary relief of muscular aches and pains.
"Through our ongoing support of events and organisations, we are creating a movement that not only fosters physical healing, but also mental well-being," says fisiocrem.
"In this way, we demonstrate our commitment to support the lifelong well-being of the entire community."
_________________________
fisiocrem is a topical massage cream for the temporary relief of muscular aches and pains. fisiocrem uses plant-based active ingredients of Arnica, Hypericum and Calendula that have been used for many years in traditional folklore and healing. fisiocrem is available at major supermarkets, chemists, health stores, health practitioners Australia-wide, and on their online shop. To learn more about the product, head to their website.
_________________________
Want to be a part of Bravehearts' 777 Marathon?