Home > Latest News >

Myer Community Fund dedicated to empowering women and strengthening families
November 5, 2020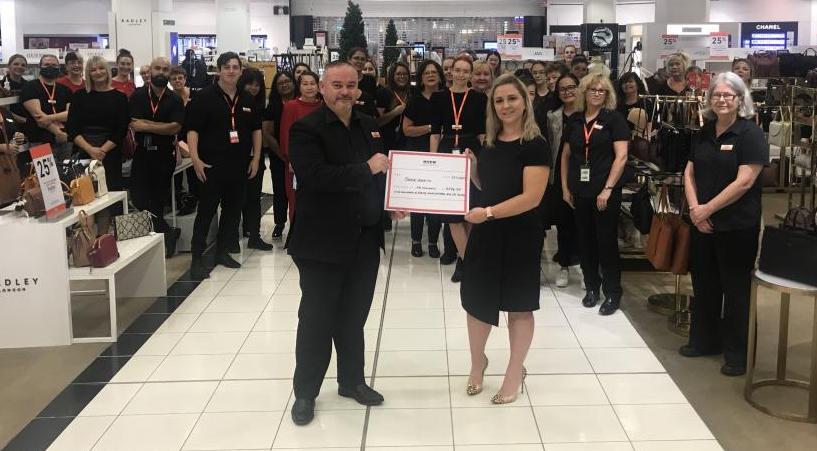 Bravehearts' Corporate Partnerships Manager, Michelle, sat down to chat with Assistant Store Manager of Myer Brisbane City, Georgia Byles, about the Myer Community Fund's support of Bravehearts. 
How long has your store been supporting Bravehearts?
Myer Brisbane City has supported Bravehearts for the last 2 1/2 years.
What drove you to support Bravehearts?
The Myer Community Fund (MCF) is dedicated to 'empowering women and strengthening families' with a focus on supporting women and children impacted by family violence. Every year all Myer stores and distribution centres nominate a local charity for their team members to undertake fundraising activities to raise funds for smaller innovative projects in their local area. I recall reading Hetty Johnston's story and hearing the story of the reasons behind the creation of Bravehearts, when I had a very young child of my own. It really scared me for the future of my own children and how we all need to get involved in protecting them. I have closely followed her story and the amazing job that Bravehearts have done as they have grown.
How many staff do you have?
Depending on the time of year, we have between 150 and 250 employees in the Myer Brisbane store – this includes our online team.
How do you support Bravehearts? What initiatives has your company put in place to support Bravehearts either financially or through raising awareness?
Every month we choose a different team within the store to fundraise. They choose their own fundraising activities that can easily be supported within the store, by their team mates. These include raffles, cake stalls, lucky dips, trivia nights, and free dress days. When I speak each week at our store meetings about the current fundraiser, I also include some facts about Bravehearts and about child protection. We also LOVE having Bravehearts volunteers in store to help add some magic to Christmas and other events by gift wrapping.  We have supported White Balloon Day each year by wearing white and wristbands or badges.  I encourage the team to begin conversations with customers about why we are not dressed in our traditional "black".
How has supporting Bravehearts added value to your business?
The team have become very passionate about Bravehearts and their direction.
In your opinion, why is Bravehearts an important and relevant organisation?
I think Bravehearts keeps up to date.  They have an education program and social media platform that is current and appeals to the correct demographics.  The Bravehearts team are easily contactable and always come back to me promptly, making us feel like partners.
Why is child protection important to your store?
Our employees are from a diverse range of backgrounds – some are parents or grandparents, some are still in school themselves.  We have children shopping in our store each and every day, they are visiting the city when we leave work.  We travel on buses and trains to the CBD surrounded by school children.  Child protection is a big part of our everyday lives and the awareness from all of our team is integral in the protection of our children.  Many team members don't have many opportunities to support charities (due to financial restraints or other work and family commitments).  They can get behind this in their work time and feel the reward of having supported such an important charity.