Resources for parents
The resources below have been developed to support you and assist you to talk to and to educate your children about personal safety. This includes finding age-appropriate words to talk about personal safety, guided discussion suggestions that approach issues in a non-confrontational manner, information about indicators of child sexual assault and exploitation, and how to respond to difficult behaviours or disclosures.
Personal Safety Guide for Parents and Carers
Download your FREE copy of our Personal Safety Guide for parents and carers. This booklet will provide you with ideas and advice on how to talk to your child or young person about keeping safe. Includes information about online safety, as well as activities for young children. Complete the form below and we will email you the download link!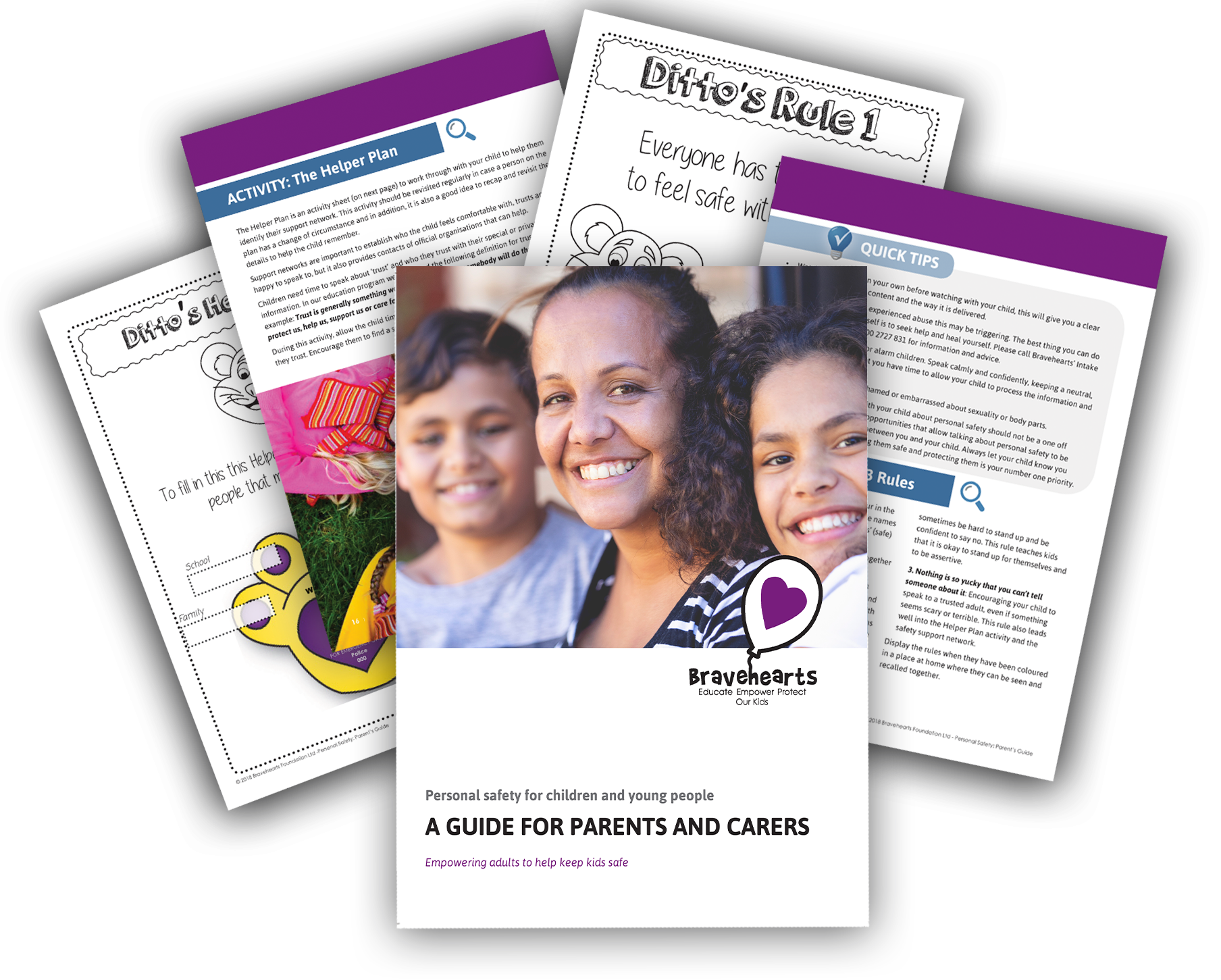 Information Sheets - Languages other than English
Chinese
Arabic
Creole
Fillipino
Research about Child Sexual Assault
Are you looking for more in-depth information about child sexual assault and exploitation? Please take a look at the Research section of the website, where you can download copies of Bravehearts' research papers, positions statements and more.
If you are seeking an in-depth look at the facts and statistics around child sexual assault and exploitation, you may wish to read our research section, Child Sexual Abuse: Facts and Stats, which is updated by our research team every six months.
Resources to Purchase
Below are some resources you may wish to purchase to help you teach your child about personal safety. These resources are based on our personal safety program, Ditto's Keep Safe Adventure Show, and are suitable for young children aged 3 to 8 years of age.