our Ambassadors
Bravehearts' Ambassadors share our Vision to make Australia the safest place in the world to raise a child. Coming from a variety of public roles, our Ambassadors stand as proud advocates and public supporters of survivors of child sexual assault.
By lending their high-profile support, our Ambassadors assist us to continue to raise awareness of the crime of child sexual assault and encourage survivors to speak out and break the silence. We are extremely grateful for their commitment to Bravehearts and for their willingness to speak out on this challenging subject.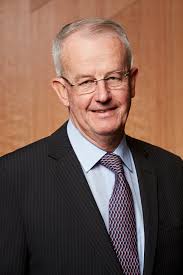 Bob Atkinson AO APM
Bravehearts' Ambassador in Chief
Former Commissioner for the Royal Commission into Institutional Responses to Child Sexual Abuse; Commissioner of Queensland Police Service for 12 years. 44-years serving in the Queensland Police Service, incl. as a detective for 20 years and acted as the police prosecutor in various Magistrates Courts during this period. Commissioner Atkinson oversaw reforms after the Fitzgerald inquiry from 1990 as well as the Public Sector Management Commission Review and Report Recommendations of the Queensland Police Service in 1993.
"The Community looks for leadership from organisations and institutions today as they have always done. Sadly many have failed in the past. True leadership is about being able to determine what we should be doing and Bravehearts is one such organisation that shows this true leadership."
Amelia Ayris
Actor, Singer and Model
Junior Ambassador
Amelia Ayris is a young Actress, Singer and Model. She's worked in Films, TV Series including Grace Beside Me and Professional Theatre (Australian Tour of The Sound of Music). Amelia is lending her hand now to Writing and Producing films and web series about issues facing Children. Amelia is passionate about promoting Cyber Safety to her peers.

"I'm so honoured to be a Young Ambassador of Bravehearts. I want to use my platform to give a Voice to those kids who need our help."
Simone Buchanan
Actor
After playing Debbie Kelly for many years in Australia's most successful and longest-running sitcom Hey Dad, Simone went on to star alongside Deborah Lee Furness in internationally acclaimed feature film Shame.
Simone has also starred in many television dramas including Neighbours, McLeod's Daughters, Blue Heelers, Water Rats, All Saints, Pacific Drive, A Country Practice, Sons and Daughters and Upper Middle Bogan, Her film credits include: Forced Entry, Push, High Country, Doctors and Nurses, My Brilliant Career, Patrick alongside Rachel Griffiths and Charles Dance and most recently Boar starring alongside Huge Sheridan and John Jarratt.
The Burg Family
Ambassador Family
The Burg family, including Georgie and her husband Phil, and two children Mia and Rory, is Bravehearts' first Ambassador Family. Georgie is a public speaker and Survivor 577 in the Royal Commission's Book of Messages.
"Joining Bravehearts as an Ambassador Family is a really important and special thing for us to be a part of. Survivors often feel alone and scared going through the process of jailing their perpetrators. Our family has supported one another as Georgie jailed the serial paedophile priest who attacked her as a child. Leaving behind shame, fear and blame and focussing on how strong we are as a family makes us want to raise awareness and educate society about the importance of child safety. So becoming Ambassadors is hugely empowering for us as a family. We're really proud to be Bravehearts."
Amy Cure
Professional Cyclist
"I've personally seen the affects childhood abuse has on people; 1 in 5 being a victim of sexual abuse in Australia. These statistics need to change!!!! Come on Australia, let's get behind this organisation. Join me in my passion in lowering these statistics and in educating, empowering and protecting our kids!"
Lula Dembele
Advocate
Lula is a passionate advocate for survivors of child sexual abuse, childhood and adult domestic violence. Having lived these experiences herself, Lula understands the complexity of responses needed at the individual, organisational, and societal level to effectively address sexual, domestic and family violence. Lula is working on shifting the focus towards accountability, who is using abuse and violence and why to reduce the impact and incidence of these behaviours before serious harm is done.
After almost a decade in the Australian Public Service managing strategic policy and international capacity building, Lula is applying her gender mainstreaming experience to ensure not only the practical needs but strategic interests of sexual, domestic and family violence victims are being met. In 2018, Lula founded a social enterprise, the Accountability Matters Project (AMP), to re-frame the discourse, create connectivity with men, and transform responses. Amongst many hats, Lula runs the AMP Changency management consultancy – helping businesses access best practice & local frontline services from across the sector, and produces the AMP It Up Podcast series exploring 'toxic masculinity' – its impact on society and how it's perpetuated.
Most recently, Lula joined forces with well-known advocate for children's and women's rights and CEO of the Child Abuse Prevention Service (CAPS), Tracy McLeod Howe, to form the peak advocacy body, Childhood Domestic Violence Australia. A movement and campaign to raise awareness and give a voice to children experiencing childhood domestic violence (CDV) and adult survivors of CDV. Lula believes it's critical to get the message out that it's people you already know who are experiencing and using violence in their intimate, domestic and family settings.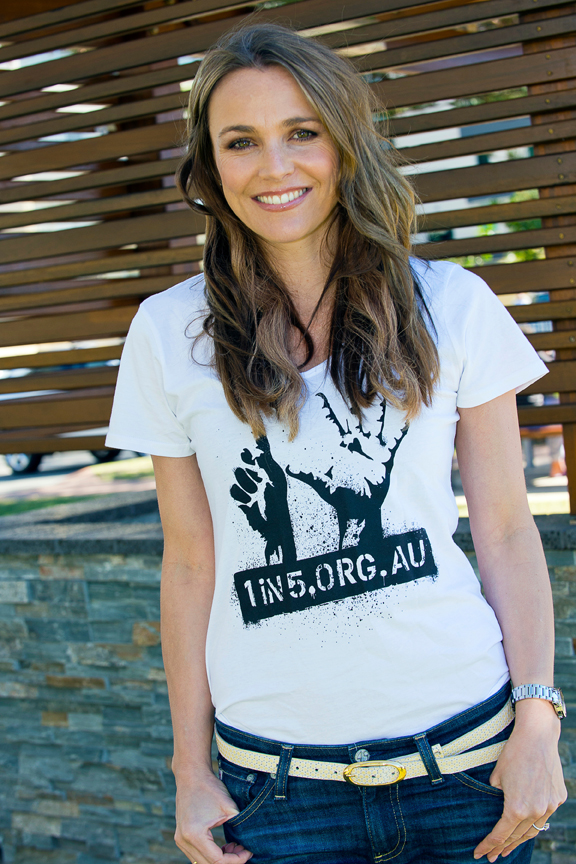 Natalie Gruzlewski
Channel Nine TV Personality
"This is such an important issue that affects so many kids and their families, yet getting involved in White Balloon Day  by donating or raising awareness is so simple and will make such a big difference to the support services that Bravehearts provides in the community. As a mum there is nothing more important to me than protecting kids and I am proud to support the amazing work that Bravehearts does."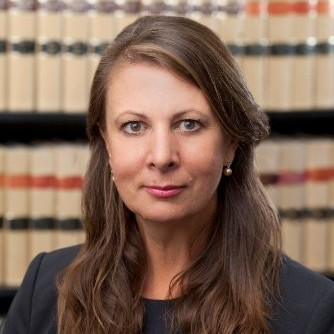 Katrina Harper-Greenwell
Commissioner at Fair Work Commission
Katrina Harper-Greenwell, Commissioner at Fair Work Commission, has personally donated her time to raising funds and supporting orphanages overseas.
After years of philanthropic work her peers suggested she focus on the needs of those closer to home. She said sadly, through her travels, she found that there was a common theme – child sexual assault and exploitation, hence Bravehearts was the obvious choice for her. She is thrilled to be an ambassador for Bravehearts.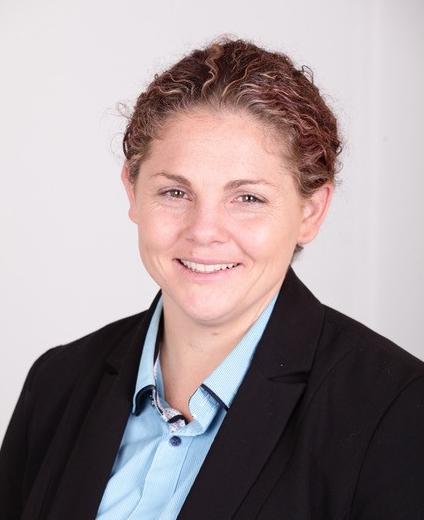 Kelly Humphries
Survivor, Author and Speaker
"I am so proud to be an ambassador for an organisation whose heart is brave enough to be the voice for those who cannot speak for themselves, to stand in the gap and provide the services, support and advocacy to make a difference.

As a survivor of child sexual abuse, I am passionate and committed to changing the status quo and reducing the trauma and stigma surrounding child sexual abuse. I am a full-time police officer, survivor, speaker, and an author of a book 'Unscathed Beauty,' where I share my personal journey of abuse. Through this, my heart is to encourage the tough conversations, let survivors know they are not alone and to break the insidious cycle of child sexual abuse through awareness and education.

I stand with conviction and share the Bravehearts' dedication to educating, empowering and protecting all children and their Vision of making Australia the safest place to raise a child."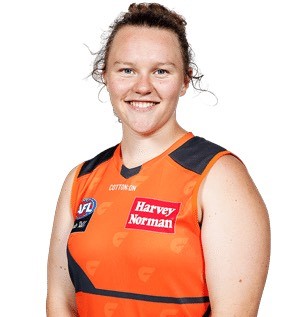 Tait Mackrill
AFLW player, GWS Giants
"The issue of child sexual assault and abuse is often an issue that isn't spoken about or is just shoved aside. I want to advocate and be a voice for those who feel as if they don't have a voice. I want to use my position as an AFLW player to reach out and connect with like-minded souls and provide endless support and resources to those who have been directly or indirectly affected by child sexual assault. These kids are our future and we have to protect them"
Angus McLaren
Actor
Angus McLaren is perhaps best known for his role as Nathan Rafter on Seven Network's hit show Packed to the Rafters from 2008 – 2013 and earlier as Lewis McCartney in H20: Just Add Water. Angus has also appeared in some of Australia's most popular television programs such as Neighbours, Blue Heelers, All Saints, Doctor Doctor, Home and Away as well as a lead role in the popular ABC program Silver Sun.
Angus can be seen in feature films Hotel Mumbai alongside Dev Patel and Armie Hammer, the Aussie comedy The Merger with Kate Mulvany and John Howard, and in the romantic comedy film The Naked Wanderer alongside screen legend John Cleese (Monty Python, Faulty Towers).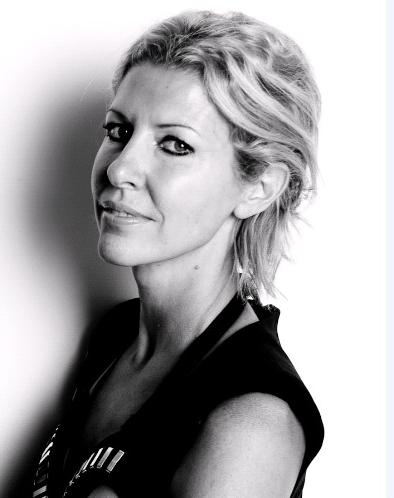 Heidi Middleton
Co-Founder, Sass & Bide
"I'm proud to be associated with a cause that is dedicated to making Australia the safest place in the world to raise a child. I'm constantly inspired by the Bravehearts team who are driven to create positive change, educate kids and raise awareness about this important issue."
Larrissa Miller
Olympic Gymnast
An outspoken advocate of Bravehearts, Larrissa began gymnastics at the age of five. In 2009, Larrissa burst onto the scene at the World Championships where she placed 7th in the bars final.
As a bars specialist, in 2012 Larrissa placed 1st at the Gymnix International and 3rd at the Zibo World Cup (CHN). She was a member of the team that secured a spot in the Olympic Games by qualifying 6th at the 2011 World Championships in Japan.
At the 2014 Australian Gymnastics Championships, Larrissa was the top qualifier coming into the Uneven Bars final.
Larrissa was a stand-out at the Glasgow 2014 Commonwealth Games, winning a silver medal on the Uneven Bars, and also helping secure the silver medal in the team competition.
Jimmy Maher
Cricketer
"I am honoured to be an ambassador of Bravehearts and I am committed to help the team in the quest to eradicate child sexual assault. In order to do this it is crucial that organisations such as Bravehearts exist.  As a proud father of 3 beautiful children I am committed to doing whatever I can to assist this magnificent organisation achieve all it can in order to one day hopefully becoming redundant!  It is terrifying to think one in five children are subjected to child sexual assault so the enormity of the task at hand cannot be taken lightly… there is lots of work to be done!! Be positive and let's make a difference!"
Margaux Parker
Media Identity
With a zest for life, Margaux is wife to ex NRL legend Corey Parker, being in the public eye for some time she has used her passion for local businesses, charities and local initiatives to its full advantage.
A former WAG, The Ultimate Fashionista and a stay at home mother of four for 9 years Margaux can be heard presenting on Gold FM on The Drive Show with Luke Bradnam.
Meg Poulter
Managing Director, DGP Legal
Corporate Ambassador
Meg Poulter is a mother of three young boys and the owner of DGP Legal, a specialist recruitment agency based in Sydney's CBD.
"I am truly humbled to be part of such an amazing organisation, an organisation that offers unwavering strength and support to so many children and adults affected by sexual abuse. As a mother of three young boys it is my duty and responsibility to protect them, and part of this role is to educate, raise awareness and break the silence on what has historically been a taboo topic. As Helen Keller said, "Alone we can do so little; together we can do so much."
Edwina Royce
Actor, House Husbands
Junior Ambassador
"Bravehearts and Ditto's Keep Safe Adventure show visited my school to teach children ways to protect themselves. This was the first time I was introduced to Bravehearts and I found the whole experience to be fun and I learnt a lot. I now want to raise funds and awareness for Bravehearts so more children are visited by Bravehearts."
Peta Searle OAM
AFLW Senior Coach, St Kilda Football Club
"Child sexual abuse is an ugly and confronting topic, and with many cases not reported or managed it is too easily brushed under the carpet. I am eager to bring awareness to the issue through conversations that empower children and give them a much-needed voice. Through my involvement with Bravehearts, I also work towards providing support for families of victims and education regarding protective behaviours to ensure we are creating a safer place for our children to grow and prosper."