BRAVEHEARTS' NATIONAL BOARD & PATRON
Bravehearts' National Board is made up of individuals with a vast range of skills and experience.
The diverse membership of the Board represents a wide variety of views; however, all Board members share the common goal of sharing their expertise to support the achievement of Bravehearts' Vision to make Australia the safest place in the world to raise a child.
Patron in Chief
Paul de Jersey AC
His Excellency the Honourable Paul de Jersey AC, Governor of Queensland
Mr de Jersey AC, practised law in Queensland and was called to the Queensland Bar in 1971. He took silk in 1981 as one of Her Majesty's Counsel (QC).
He was appointed a Judge of the Supreme Court of Queensland in 1985 and was the Commercial Causes Judge between 1986–1989. He was the judge constituting the Mental Health Tribunal between 1994–1996, President of the Queensland Industrial Court between 1996–1997 and was also the chairman of the Law Reform Commission of Queensland during the same period.
He was appointed Chief Justice of Queensland on 17 February 1998.
National Vice Patron
Karl Morris AO
Executive Chairman, Ord Minnett Limited & Chair, Bravehearts Foundation Fund
Karl Morris is Executive Chairman of Ord Minnett Limited with a career spanning over 30 years in financial services and wealth management. He is a Commerce graduate of Griffith University and holds diplomas from the Stockbrokers and Financial Advisors Association of Australia, FINSIA and the Australian Institute of Company Directors.
Karl is Chairman of QSuper, Chairman of the Brisbane Broncos, Chair of Griffith University Foundation Board and Chair of the Mary MacKillop Brisbane Catholic School Access Fund. His other Board memberships include: Director of RACQ, Director of Gallipoli Medical Research Foundation, Board Member of JP Morgan Australia Advisory Council, Board Member of the Financial Sector Advisory Council, Board Member of the Archdiocese of Brisbane Catholic Foundation and Governor of the University of Notre Dame Australia. He is a Master Member (and former Chair 2012-2018) of the Stockbrokers and Financial Advisers Association of Australia.
Chair
Sarah Zeljko
General Counsel and Company Secretary, G8 Education
Sarah Zeljko has more than 20 years' experience in the legal sector including extensive executive leadership experience in the infrastructure, energy, water, mining and manufacturing industries in large government and private corporations.  She has extensive Executive and Company Secretary experience across large Government and Private Corporations, having led a range of Boards and Board Committees through events of significant strategic and operational change.  Sarah specialises in the areas of corporate governance, risk management, compliance, commercial negotiations and strategy. Sarah's qualifications include a Bachelor of Laws and Graduate of the Australian Institute of Company Directors (GAICD). Other Boards Sarah has served on:
Director, Energy Super
Director,  Powerlink Queensland
Director, Waterways Plus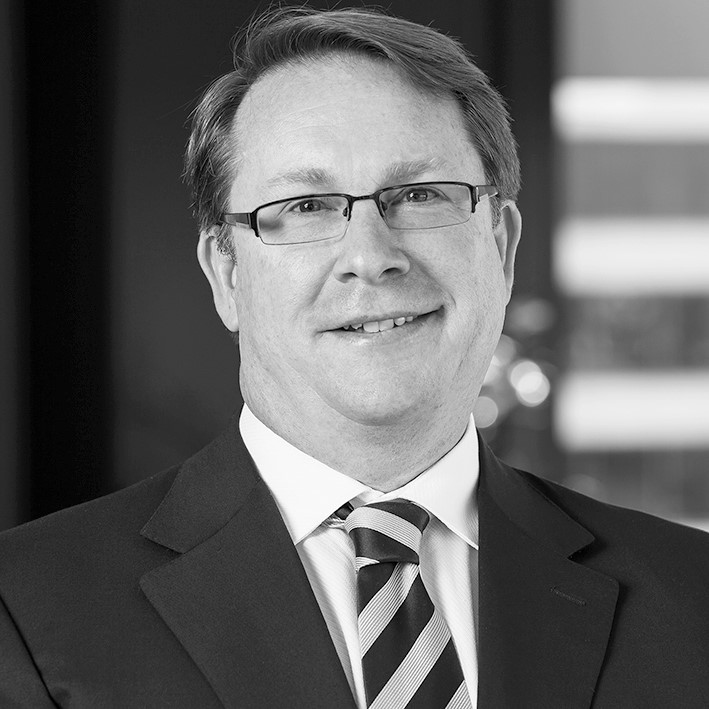 Deputy Chair
Andrew Hay
Partner, Clayton Utz
With over 25 years' experience as a corporate lawyer, Andrew has advised many of Australia's leading companies in corporate governance and the formal application of ethical standards.  He brings a high skill level of corporate professionalism that will complement Bravehearts' existing leadership team.
Andrew is well connected in the domestic and Japanese business communities after spending a number of years practising in Tokyo; he currently leads top tier law firm, Clayton Utz's Japan practice group nationally and is President of the Australia-Japan Society (Queensland) Inc.  He is a trusted advisor to Japanese companies for their inbound investment into Australia, and Australian companies undertaking business in Australia and investing overseas including Japan.  Andrew also heads the corporate advisory team for Clayton Utz in Brisbane and the Agribusiness group nationally.
Andrew is deeply passionate when it comes to engaging with those within our society that need assistance.  This is evident from his long involvement in programs and organisations that provide community care such as his current role of Chairman of the Adam Scott Foundation, which provides life opportunities for Australian youth; and his previous trustee role with the Childrens' Cancer Institute.
Deputy Chair
Professor Kesh Baboolal
MBBS MD FRACP FRCP LLM eMBA
Professor Keshwar Baboolal is registered with both the Australian Medical Board and General Medical Council UK as a Specialist in Nephrology and General Medicine.  He was awarded FRACP and FRCP from the Royal College of Physicians in Australia and the UK.
Professor Baboolal graduated from St Thomas's Hospital, University of London. He undertook post-graduate training at the Nuffield Department of Medicine in Oxford, Guys and St Thomas' Hospital, London and Stanford University. He completed his doctorate degree, Doctor of Medicine (MD) and was subsequently appointed as a Senior Specialist at the University Hospital of Wales UK.
In 2012, he moved with his family to Australia. In the same year Professor Baboolal was awarded an Academic Title of Professor of Medicine from the University of Queensland and has been practicing as a Senior Specialist in Nephrology and General Medicine at Royal Brisbane and Women's Hospital and St Andrew's War Memorial Hospital, Brisbane.
Throughout his clinical career, Professor Kesh Baboolal has maintained a number of interests including an active medical research program. In 2003, Professor Kesh Baboolal completed an LLM from Cardiff University, Law School.  Since then he has helped develop clinical, ethical and regulatory guidelines for many aspects of transplantation on behalf of the UK Government, UK Department of Health, UK Royal Colleges and the British Transplant Society.
In 2006, he completed an eMBA program at INSEAD Paris, Professor Baboolal has undertaken a number of medical leadership roles in the UK and Australia. Using this knowledge together with his clinical experience, Professor Baboolal has taken forward a number of initiatives that have improved clinical services for patients and their families.

Treasurer
Gemma Cook
Associate Director, Bentleys
Gemma began her career in business services in 2001. She has served a broad client base across a variety of structures. During her career, she has gained experience working in primary production, medical practice and a range of service entities including retail and construction.
Gemma was drawn to Bravehearts by her desire to support the organisation's mission.
Minute Secretary
Jemima Harris BA LLB
Principal & General Manager, Qld – Lexvoco
Jemima is a senior lawyer and executive leader with a strong interest in governance and the not-for-profit sector. She is an experienced commercial lawyer and consultant, recognised for her pragmatic approach, commercial acumen, innovative thinking and enthusiasm for helping others.
Founder & Director
Hetty Johnston AM GAICD
Founder of Bravehearts Foundation
Hetty Johnston AM is the Founder of Bravehearts Foundation, Australia's leading child protection advocate. A born lobbyist, Hetty is a woman of passion and determination who has succeeded in highlighting the crime of paedophilia and child sexual assault to media, families, schools and the general community both nationally and internationally. Hetty established Bravehearts in 1997, an organisation with a Vision to make Australia the safest place in the world to raise a child by 2020 through Bravehearts The 3 Piers to Prevention, Educate, Empower, Protect.
Hetty's most recent accolades include:
2016 Inducted into Australian Businesswomen's 'Hall of Fame'.
2015 Queensland Australian of the Year.
2015 Inducted into Logan's Wall of Acclaim.
2014 Awarded Member of the Order of Australia (AM).
Hetty is author of national awareness campaign, 'White Balloon Day', 'Sexual Assault Disclosure Scheme (SADS)', 'Ditto's Keep Safe Adventure' child protection CD-Rom and her autobiography, 'In the Best Interests of the Child' (2004). Hetty has been a contributing author to various books including, 'Crime on my Mind', and 'Women on Top'.
Hetty has been recognised for her outstanding contributions to child protection with numerous awards and nominations over her career since 1997.
In 2013 Hetty was awarded Ernst & Young Northern Australia's Social Entrepreneur of the year, Westpac's 2013 '100 Women of Influence' and YWCA Queensland's '125 Leading Women'.
She was awarded a Paul Harris Fellowship in 2010 and is a Fellow of the Australian Institute of Community Practice and Governance (March 2010). In early 2009, Hetty was recognised as one of approximately 70 outstanding leaders worldwide, receiving the prestigious annual Toastmasters International Communication and Leadership award. Hetty is the recipient of two Australian Lawyers Alliance Civil Justice Awards (2003, 2004).
Director
Rob Molhoek
State Member for Southport
Elected in 2012, Rob is the Member for Southport and the Shadow Minister for Housing & Public Works. He is Deputy Chair of the Parliamentary Committee for Utilities, Science & Innovation. In the last term of Government he looked after Child Safety and the Carmody Commission reforms before taking on the role as Assistant Minister for Planning & Development.
He lives on the Gold Coast not far from where he grew up in Southport. He has four sons.
Rob has worked in government, retail, broadcasting, media, wholesaling, entertainment, sport and development.
Elected to Gold Coast City Council in 2004, he chaired the Finance & Internal Services Committee overseeing the city's finances, human resources, capital works, infrastructure planning & development.
Rob has a passion for community service, he has been involved with Bravehearts for almost a decade. He was the founding Chairman of the Gold Coast Community Fund and a foundation Director of the Gold Coast NRL Titans. He has also served on many other community boards and maintains a keen interest in Community Radio.
Between his commitments to Southport and his portfolio responsibilities he spends any spare time with his family, surfing, learning Mandarin and enjoying the enviable Gold Coast lifestyle.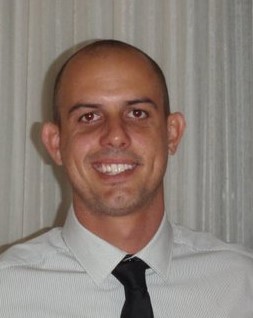 Director
Scott Chapman
Scott has spent the last 15 years working in Senior Management roles across Radio, TV, Digital and Publishing, over this period he has lead local and national sales and marketing teams to record highs.
Prior to this, his company excelled in event and talent management, consulting for a number of World Champion Athletes in Australia the UK and the USA.
He now spends his time running The SS Group which owns and operates a number of Quick Service Restaurants and Cafés across SEQ while consulting to start up and established businesses. He has marketed for and worked with some of Australia's leading brands, focusing on profitable and accountable marketing and revenue strategies. Scott was recently named by Business News Australia in the Top 50 Young Entrepreneurs in the country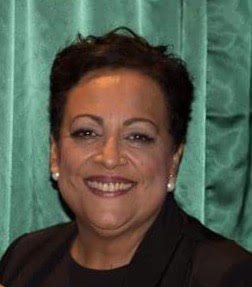 Director
Georgina Richters
Queensland Director – PricewaterhouseCoopers (PwCs) Indigenous Consulting (PIC)
Georgina is a Luritja woman who grew up and stills lives in Brisbane, and is currently the Queensland Director of PwCs Indigenous Consulting (PIC). Georgina has worked in leadership roles in the private (resources, management consulting), public (local, State and Australian government) and not for profit sectors. She has a strong record of involvement in strategically planning and developing business improvements, and also in implementing the strategic direction and thinking of organisations.
Georgina's areas of expertise include:
Managing and leading companies, including experience in charitable trust companies and not for profit organisations;
Management consulting roles across local, state and Australian government departments including the Human Services and Resources sectors.
Georgina is passionate about delivering innovative community-based solutions that protect, restore and build positive lives particular in Aboriginal and Torres Strait Islander communities across Australia.
Director
Vanessa Garrard
Founder and Global CEO, SourceHub Group
Vanessa Garrard is an Australian entrepreneur, mother to four young children and a leader in the consumer products industry. Vanessa is the founder and Global CEO of SourceHub Group which recently acquired OZtrail, Australia's #1 Camping & Outdoor Leisure Products Brand.
Products designed by her team can be found in over 5000 retail stores covering more than 30 product categories including consumer electronics, outdoor furniture, tents and gazebos.
Her passion for business and developing products with proven appeal to consumers has seen Vanessa ranked in Australia's Top 30 Female Entrepreneurs list, BRW Fast 100 lists, and in 2013 she was named the Australian EY Entrepreneur of the Year for Industry. More recently Vanessa was named in the Australian Financial Review 100 Women of Influence.
With over 25 years of experience in building businesses across Australia, China, UK, Europe & US, Vanessa understands what it takes to build and grow a global business.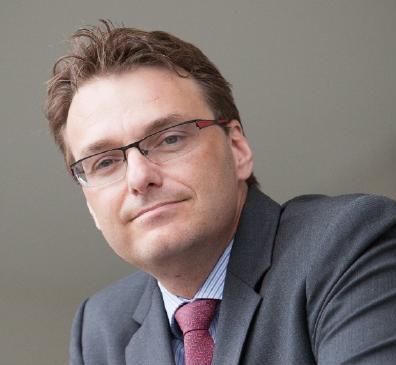 Director
Matthew Rennie
Senior Partner, EY
Matt Rennie is a senior Partner with accounting firm EY, responsible for strategy advice to the utilities and infrastructure sectors.
As a board member and previous Chairman of Bravehearts for almost 6 years, Matt is a long term and dedicated supporter of the organisation, its people and its goals. Prior to joining EY in 2011, Matt had a long history in small business and private equity investment in the energy sector, and has been involved in the governance and philanthropic sides of charitable and community based organisations around Australia for almost 20 years.