bravehearts leadership team 
Below is our Senior Leadership Team, who, along with Bravehearts' over 70 employees, are committed to seeing our Vision of a world where people, communities and systems all work together to protect children from sexual abuse, become a reality.
Chief Executive Officer
Alison Geale
Alison joined Bravehearts in 2018 and became CEO in June 2019.
Prior to moving into the not-for-profit sector, Alison worked in Australian media for over 20 years. She has enjoyed Senior Management roles with all major Australian Radio networks in both key metropolitan cities and major regional hubs.
Before joining Bravehearts in 2018, Alison spent more than 15 years with Southern Cross Austereo (SCA). She spent 6 years in a Senior Group Management role which oversaw SCA's largest national revenue program across all of SCA's media assets Australia-wide and internationally. In addition, Alison was responsible for all SCA's training and development for sales staff network-wide.
From 2013 Alison was Director of Sales for SCA's Gold Coast Media Operations. She then became General Manager of all Southern Cross Austereo Gold Coast's media brands.
Committed to serving her community, Alison has served as board Member for Gold Coast Business Excellence as well as the Gold Coast Community Fund.
Director of Therapeutic and Support Services
Deirdre Thompson
Dr Deirdre Thompson has been with Bravehearts since 2014. She holds a Bachelor of Psychology (Hons) and a Doctorate of Clinical Psychology, with over 25 years of experience both in the UK and Australia.
Deirdre is passionate about working with and protecting the most vulnerable members of our society and has held senior roles within Government and the not-for-profit sector for 16 years in Australia.
Deirdre provides oversight to all of our therapeutic services, including Counselling, Advocacy and Support, and is committed to extending the reach of all these services.
Director of Research
Carol Ronken
Carol Ronken worked as a researcher and Associate Lecturer at Griffith University in the School of Criminology and Criminal Justice before joining Bravehearts in May 2003. With a BA(Psych) and Masters Applied Sociology(Social Research).
In 2011 she received an award from the Queensland Police Service Child Protection and Investigation Unit for her contribution to child protection.
Carol co-authored The Bravehearts Toolbox for Practitioners working with Child Sexual Assault (Australian Academic Press, 2011). She currently holds a position as Visiting Fellow in the School of Justice, Faculty of Law, at Queensland University of Technology and is a member of a number of working groups, including the Australian Centre to Counter Child Exploitation Research Working Group, the Twitter Trust and Safety Council (Australia) and the Australian Child Rights Taskforce.
Her professional memberships include the Australian and New Zealand Society of Criminology, the International Society for the Prevention of Child Abuse and Neglect and the Child Protection Practitioners Association of Queensland.
Mandy Browne
Head of Community Engagement
Mandy has worked in media for over 30 years, both in Australia and the UK. She spent almost 25 years with Newscorp across a number of newspaper titles. Prior to joining Bravehearts, she spent seven years at Southern Cross Austereo (SCA).
Mandy has been in management roles for the past 20 years, including Sales Director at Gold Coast Publications and Director of Sales at SCA Gold Coast, incorporating the Hit and MMM networks and Channel 9. Mandy was also a company Director for the Best of the Gold Coast magazine.
Mandy has been a long-standing advocate of Bravehearts, with her family helping to launch the Ditto program on 'A Current Affair'.
Executive Assistant and National Grants Manager
Jo Compagne
Jo has worked for Bravehearts since 2006 in various roles including coordinating the donation of goods and services to create Bravehearts' $1.3million Head Office, Executive Assistant to Hetty Johnston AM and National Grants Manager.
Jo is passionate about the protection of children and as a mother of five and grandmother to four, believes it takes a whole community to raise and protect a child. Jo is committed to doing all she can to bring about vital change to protect Australian children and is dedicated to ensuring the people who need Bravehearts' services know they are valued, heard and supported.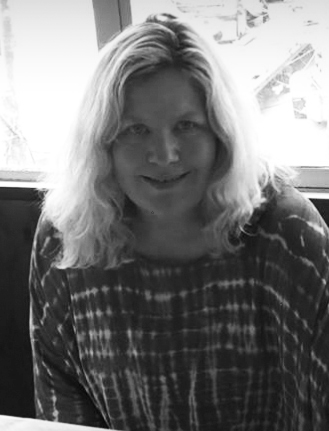 Andrea Spina
Finance Manager
Andrea has been a part of Bravehearts since its establishment in 1996, working firstly as a volunteer to establish the first chart of accounts and in the position of Treasurer.
Andrea's role is to oversee the recording of accounts and payroll and ensure accuracy for financial reporting to our funding bodies, both government and non-government.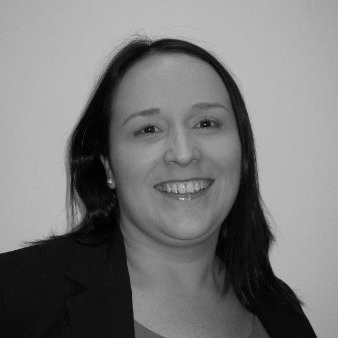 Catherine Betihavas
Marketing Strategist
Originally, from Sydney, Catherine has worked in strategic marketing roles for over 20 years, across Australia, New Zealand and the UK.
Before joining Bravehearts in 2021, Catherine worked at Cancer Council Australia as the National Brand Manager where she led the federation's marketing insights work, umbrella brand strategy and selected national fundraising campaigns. Prior to this, Catherine worked for over 10 years at global organisation, Procter & Gamble.
Catherine holds a Bachelor of Business (Marketing) and a Certificate in Fundraising from the Fundraising Institute of Australia.
Kellie Windle
People and Culture Manager
Kellie has worked in people and marketing leadership roles in both Australia and the UK for over 20 years. Kellie initially volunteered her professional time to Bravehearts before formally joining the People and Culture team in 2017.
Kellie holds a Bachelor of Commerce and Certificate IV in Training & Assessment and is currently studying for her Graduate Diploma in Counselling. She is committed to supporting a diverse and inclusive workforce here at Bravehearts.