May 26, 2020
With a staggering 1 in 5 Aussie kids sexually harmed in some way before they turn 18, what can your school do to help keep them safe?
As the Royal Commission into Institutional Responses to Child Sexual Abuse has shown, children can be at risk of sexual abuse in the school environment.
Here are five questions Bravehearts' National Child Protection Training Manager, Mat Sinclair, recommends you ask your school about their approach to child protection:
Do you have a child protection policy?
Ask to see it – in fact, it should be readily accessible on your school's website. Check if its primary focus is the safety and well-being of children. Ask how often it is reviewed.
2. What child protection training does your staff receive?
"In every Australian state and territory, teachers are mandated by law to report concerns of harm to children," explains Mat.
"Schools should include regular child protection training in their professional development programs, not just for teachers but for all staff, including volunteers, casual and contract staff, such as seasonal sports coaches or music teachers, and in admin and maintenance teams," he says.
Training should cover more than how to report concerns. "It should provide school staff with the knowledge and skills to recognise early signs that a child may be at risk of harm, and indicators that others in the school are behaving inappropriately or even grooming a child or young person."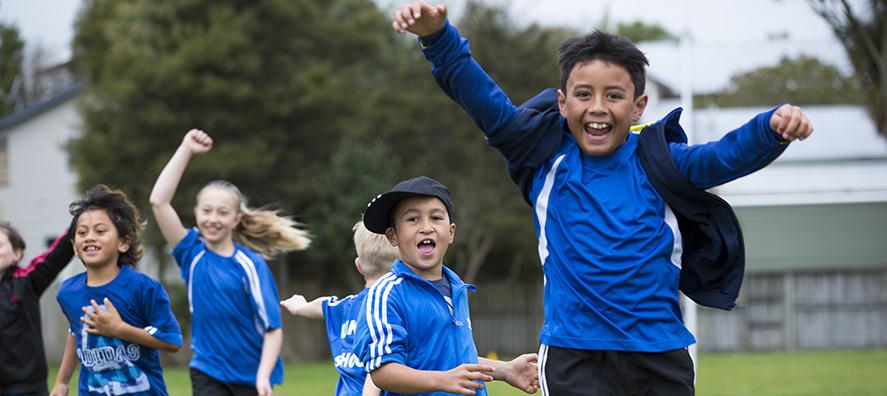 3. What does the school teach my child about personal safety?
The Australian National Curriculum requires schools to teach children personal safety education. It starts in Prep and should go all the way through to Year 12, with messaging that is developmentally appropriate.
Bravehearts' personal safety program, Ditto's Keep Safe Adventure Show, has now educated more than one million Australian children.
"Best practice is to include parents in this process, providing them with information about the programs used, and where appropriate, include parents in the lessons."
THE 5 BASIC PRINCIPLES WE NEED TO TEACH CHILDREN BETWEEN THE AGES OF THREE AND EIGHT ARE:
To trust their feelings and to distinguish between 'yes' and 'no' feelings
To say 'no' to adults if they feel unsafe or unsure
That they own their bodies
That nothing is so yucky that they can't tell someone about it
That if they feel unsafe or unsure to run and tell someone they trust
4. Does the school have a dedicated person to whom students, staff and parents can speak about concerns?
Child protection is everyone's responsibility, and any adult in a school with a duty of care to protect children should be specifically trained about child sexual assault to identify signs and to appropriately respond to a child if they disclose. It is a great source of support for staff and parents if schools have a role dedicated to ensuring its child protection practices are up to date with contemporary research and law.
5. Other than a Working With Children Checks, what other methods do you use to assess suitability of staff and volunteers?
"Working With Children Checks are an important first step in preventing known inappropriate people from working or volunteering in a school," says Mat.
"But these primary checks are not sufficient on their own. Other tools such as thorough background and referee checks, training and effective policies all enhance protections against hiring people who pose a risk."
ABOUT BRAVEHEARTS
Bravehearts is Australia's leading child protection organisation with the Mission of preventing child sexual assault and exploitation in our society.
Bravehearts provides industry-leading child protection training for professionals and organisations, as well as personal safety education programs for children in early years through to high school.
Services also include counselling and support for those affected by child sexual assault, research, lobbying and advocacy.