September 26, 2019


It's that time of year again, registration is now open for the July 2020 Bravehearts' 777 Marathon!
Earlier this year, 22 mighty men and women took on the mammoth event of seven marathons over seven states in seven consecutive days. Kayleen Johnston competed in the event for the first time this year, alongside her father Ian, having never previously run a marathon! Kayleen shares with us her post-event wisdom for anyone considering entering below.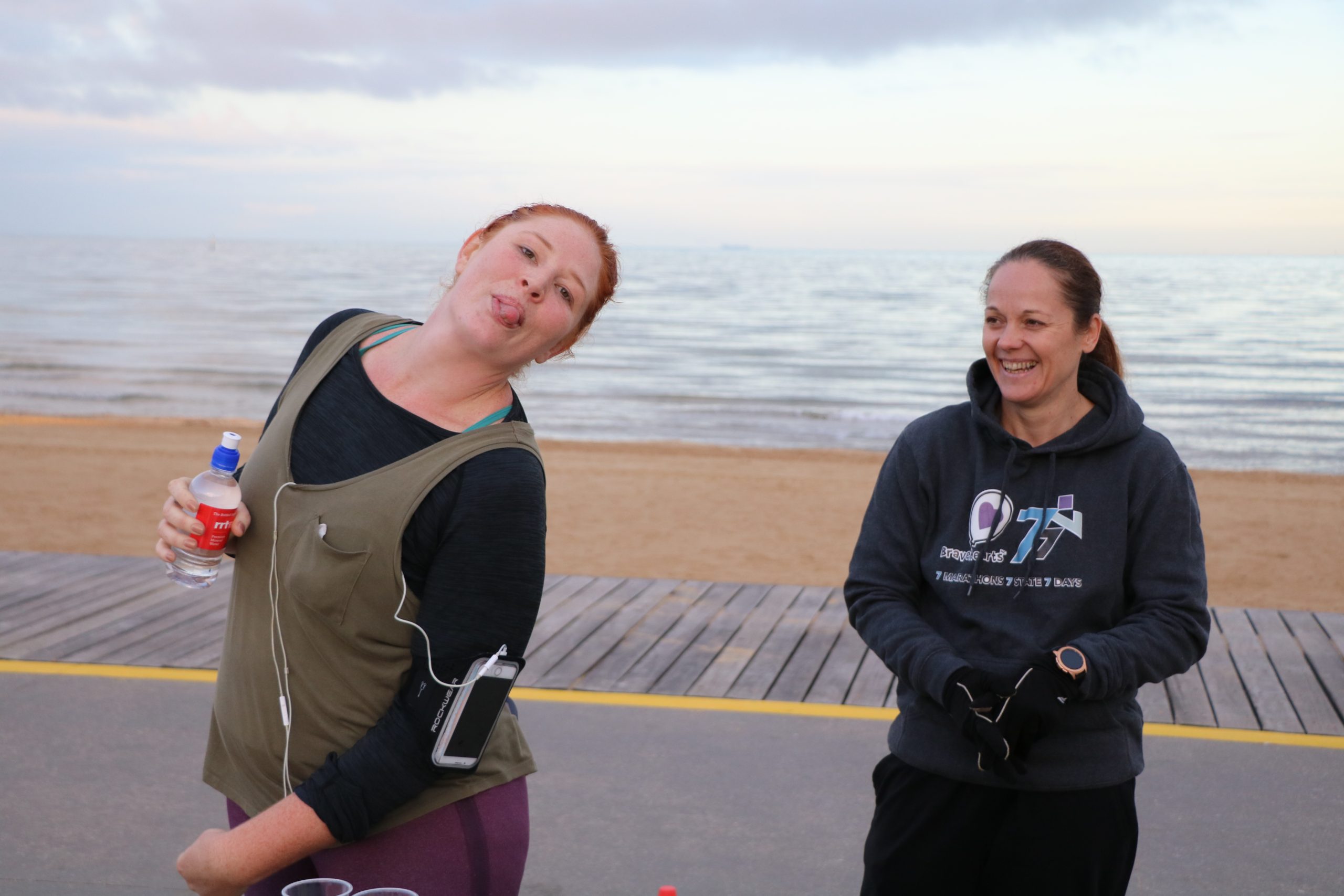 An interview with 777 Marathon runner Kayleen Johnston: 
Tell us about how far you ran each day and in total for the 777 Marathon?
I ran six half-marathons and one full marathon over the seven days, in seven states back-to-back. In total, I ran 168.8kms and the runners who did the full marathons each day ran a total of 253.2kms, which is just amazing!
What did your 7 day itinerary looks like?
It all kicks off on the Sunday in Perth where all the national runners have a dinner together before the madness begins on Monday. We have a pre-event briefing and a group dinner that evening, then head off to bed for some much-needed sleep ahead of a week of running! Most days start at 4am, we have breakfast and get ready then head to the event for a 6am start. In each state, we get to run with new people who are either doing the full-marathon, half-marathon, 14kms or 7kms. We have until 1pm (6.5hrs) to finish the event and then it's off to the airport and on to the next state! We usually eat at the airport and head to bed as soon as we get to our next destination. It's a crazy week, but you come out it feeling an incredible sense of achievement.
What did your training regime look like leading up to 777?
I'm not a runner, but that actually doesn't matter. You're provided with a training guide regardless of what event you're doing, which will help you in the lead-up. I completed my first ever 10K run 12 months earlier and built up my fitness on the back of that. But, whatever you do, don't overdo it! It's not about what time you get, it's about showing up and doing your best.
What was the highlight of your week?
The Gold Coast marathon was a real highlight for me, as it's my hometown and it was my first ever marathon! I had a lot of friends and family turn up to support me and crossed the finish line with a close friend and my Dad. I felt a real sense of achievement both at finishing a marathon and at being able to raise $20,000 with my Dad.
Were there many other non-runners (people who don't usually run long distance!) in 777?
There were a few people who trained just for this event, like me and my Dad. You don't need to be a runner to be a part of the 777 Bravehearts Marathon, you just need determination, mental stamina and the belief that you can do it!
What was the biggest challenge you faced in completing the 777 Marathon?
In the lead-up to the event, I got a bit too confident and injured myself. I had to take 2-3 months off from running. This really set me back, but the biggest mistake I made post injury was trying to run long distances straight after an injury! Follow a plan, build up your capacity for longer runs and start as early as possible with your training. Don't make the same mistake I did!
Any advice for people looking to register in the event next year?
Regardless of your fitness level, if you're up for a mental and physical challenge that will put you through paces, the Bravehearts 777 Marathon is the event for you. If you register for all seven, or only one in your own state, just do what you can even if it's walking!
To register CLICK HERE …