Home > Latest News >

Bravehearts 777 Marathon helping to protect kids against child sexual abuse
February 13, 2023
Bravehearts 777 Marathon helping to protect kids against child sexual abuse
As Australia alarmingly experienced a 13 percent increase (year on year) in recorded sexual assaults in 2021, with almost two-thirds (61%) of victim-survivors shockingly being under the age of 18 when the sexual assault occurred [1], Bravehearts, has launched registrations for the annual Bravehearts 777 Marathon.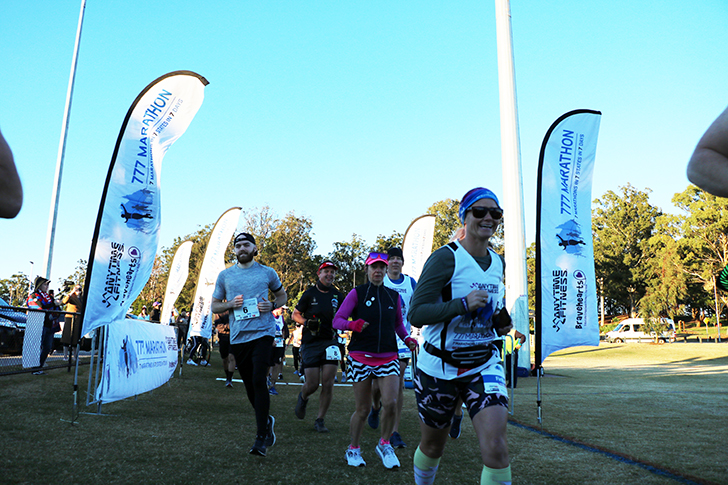 Bravehearts 777 Marathon will see national participants take on a grueling endurance challenge by running seven consecutive marathons, held across seven states, over seven days to support the 1 in 5 children impacted by child sexual abuse [2] and raise vital funds and awareness.
Bravehearts is urging the community to get involved as Australia records its tenth consecutive annual rise of sexual assaults reported to police [1]. Alarmingly, the report also reveals that 2021 recorded the largest figure of sexual assault victims reported to police in 29-years [3].
Bravehearts CEO, Alison Geale is urging Australians to make a positive step in the right direction by registering as a Bravehearts 777 Marathon National Runner to help Bravehearts prevent child sexual abuse and create a world where people, communities and systems all work together to protect children.
"The recent data paints a devastating picture of Australia's child protection crisis, with children shockingly accounting for 61 per cent of the 31,000 sexual assaults reported in 2021 [1]," said Ms Geale.
The Bravehearts 777 Marathon is one of the organisations major annual fundraising and awareness-building events, where National Runners raise an astounding $10,000 to help fund crucial counselling and support services for survivors, as personal safety education programs in schools across the country.
"An educated child is an empowered child, and whilst it may seem like a marathon effort, the Bravehearts 777 Marathon has seen everyday Australians, from young mums to 64-year-old grandads take on the battle to tackle the insidious crime of child sexual abuse and raise funds for our education programs," said Ms Geale.
"Now more than ever, we need brave hearts across Australia to step up and fight against child sexual abuse by participating in the Bravehearts 777 Marathon. If you are looking for a New Year's resolution or even a reason to get fit, this is a great challenge for a crucial cause.
"Over the last nine years, the Bravehearts 777 Marathon has raised more than $2.15 million for our critical support and education services, such as Ditto's Keep Safe Adventure, CyberEcho and ProjectYou!, and this year we're hoping to raise the stakes and fundraise more than $250,000," she said.
The challenge also calls on state runners to register and fundraise, with the event open to locals of all ages and fitness status' with distances of 7km, 14km, 21km, and 42km on offer along with prizes for the highest fundraiser in each state.
The challenge kicks off on Monday, 26 June in Perth, working its way through Australian capital cities, before culminating on the Gold Coast on Sunday, 2 July.
To register for the Bravehearts 777 Marathon, or for more information please visit our dedicated 777 website or call 1800 272 831.
Bravehearts 777 Marathon Schedule 
Date: 26th June 2023 – 2nd July 2023
Where:
Monday, 26 June, Perth
Tuesday, 27 June, Adelaide
Wednesday, 28 June, Melbourne
Thursday, 29 June, Launceston
Friday, 30 June, Sydney
Saturday, 1 July, Canberra
Sunday, 2 July, Gold Coast, part of the Gold Coast Marathon
References
[1]. Australian Bureau of Statistics. (2021). Recorded Crime – Victims. ABS. https://www.abs.gov.au/statistics/people/crime-and-justice/recorded-crime-victims/2021
[2]. (JPrice-Robertson, Bromfield and Vassallo, 2010; Mills, Kisely, Alati, Strathearn, & Najman, 2016; Royal Commission into Institutional Responses to Child Sexual Abuse, 2017).
[3]. Australian Federal Police. (2022). Scale of Online Sexual Abuse Revealed as AFP-led ACCCE Marks Four Years of Leading Child Protection Fight. AFP. https://www.afp.gov.au/news-media/media-releases/scale-online-child-abuse-revealed-afp-led-accce-marks-four-years-leading