Home > Latest News >

AMA (NSW) supports Bravehearts as they empower NSW South Coast children against child sexual abuse
November 22, 2022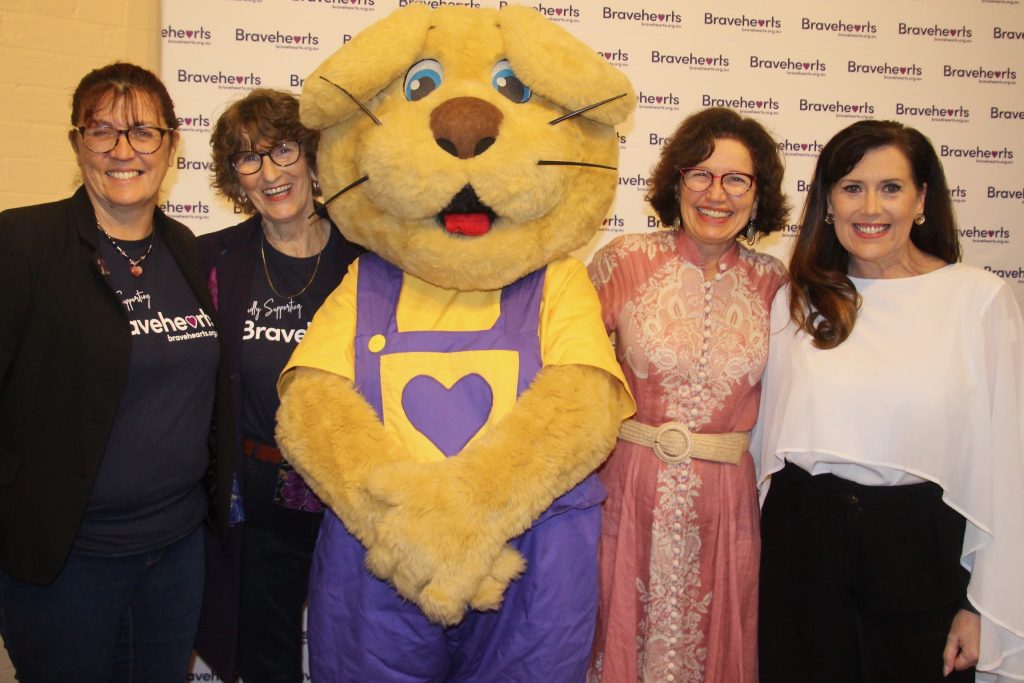 AMA (NSW) supports Bravehearts as they empower NSW South Coast children against child sexual abuse
Since 2006, Bravehearts Ditto's Keep Safe Adventure program has been educating and empowering children by teaching them essential personal safety skills across the East Coast. In October 2022, the AMA (NSW) Charitable Foundation, lent their generous support to the program by donating $10,000 to help empower children across the NSW South Coast region.
Ditto's Keep Safe Adventure program stars Bravehearts' lovable lion cub Ditto, alongside a specially trained presenter. This fun, interactive live show teaches children essential personal safety skills and knowledge using age-appropriate language, song and dance.
Ditto's Keep Safe Adventure program is aimed at children aged 3 to 8 and is delivered in early learning centres and lower primary schools to children of all abilities. This fun and interactive personal safety program has reached over 1.3 million Australian children since its inception in 2006.
"With approximately 1 in 5 children experiencing child sexual abuse before they turn 18[1], it's vital that we educate and empower all children against this atrocious crime that no child should suffer," said Bravehearts CEO, Alison Geale.
"With more time spent at home and on devices in sometimes very unsafe situations, the need for empowerment and education of children is critical. The aim of the Ditto's Keep Safe Adventure Show is to demonstrate how children can find their voice – we need them to be empowered," said Ms Geale.
Ditto found a permanent home in Nowra in July 2022 thanks to the commitment and fundraising efforts of the Bravehearts NSW South Coast Committee, chaired by by local advocate, Wendy Woodward.
"In the past month and a half alone, we have educated over 300 NSW South Coast children on how to stay safe which in turns helps to increase their resilience and reduce the risk of child sexual abuse", said Ms Woodward.
AMA (NSW)'s Charitable Foundation Chair, Dr Danielle McMullen said, "The AMA (NSW) Charitable Foundation is committed to addressing the physical, social, and emotional health needs of all Australians and it is a privilege to support the important work that Bravehearts does in educating and empowering children.
"Bravehearts Ditto's Keep Safe Adventure Program is well established in many regions across the East Coast, and we are confident that expansion of this program to the NSW South Coast will have a positive impact," Dr McMullen said.
"We are delighted by the support of the Australian Medical Association (AMA) NSW Charitable Foundation. Their generous donation of $10,000 will go a long way in ensuring the NSW South Coast Education Team can continue to make a positive difference to the lives of South Coast children by teaching them vital personal safety skills," said Ms Woodward.
If your school or childcare centre would like to book a visit from Bravehearts' Ditto, please contact education@bravehearts.org.au
References
[1]. (JPrice-Robertson, Bromfield and Vassallo, 2010; Mills, Kisely, Alati, Strathearn, & Najman, 2016; Royal Commission into Institutional Responses to Child Sexual Abuse, 2017).
For more Bravehearts NSW South Coast media information, please contact:
Wendy Woodward
Bravehearts NSW South Coast Committee
E: nswsouthcoast@bravehearts.org.au
M: 0417 061 316
Catherine Betihavas
Marketing Strategist
E: cbetihavas@bravehearts.org.au
M: 07 5552 3000