March 16, 2023
Brave Birdman Daniel Mazzei Takes the Plunge
Longtime Bravehearts supporter Daniel Mazzei competed in the annual Birdman Rally in Victoria recently, taking out the winning title by soaring a distance of eight metres to raise just over a whopping $100,000 for the prevention and treatment of child sexual abuse.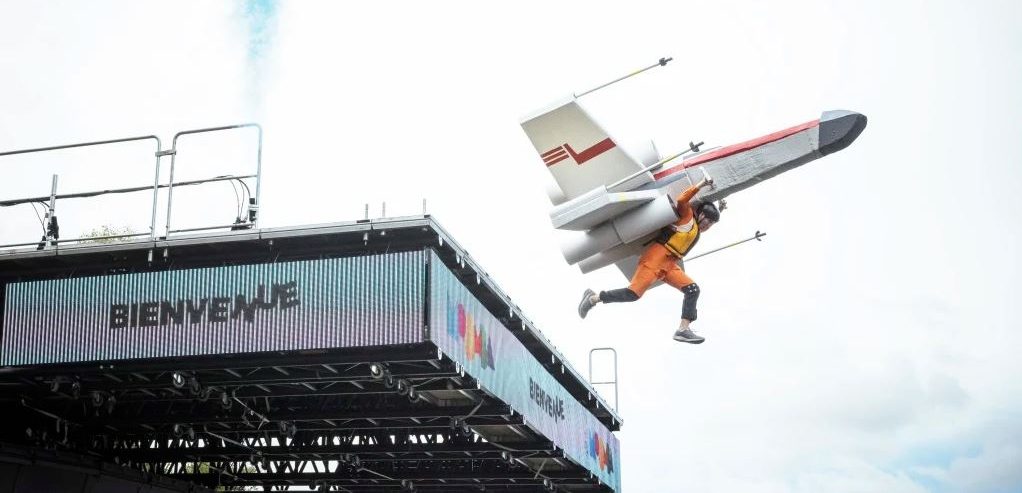 The Birdman Rally sees competitors raising funds for their chosen charity, launching themselves off a platform in homemade 'aircraft' into the Yarra River as part of Melbourne's annual Moomba Festival.
Daniel says of the event: "It's about having fun with the family, making the craft and having fun fundraising and doing it with other crazy people."
This is the sixth time Daniel has competed in the Rally to raise funds for Bravehearts, having raised approximately $700,000 for our organisation over the years (including Birdman Rally and 777 Marathon fundraising and general donations).
Daniel truly exemplifies child protection in action. Everyone at Bravehearts is so thankful for the support of the Mazzei Foundation.
PICTURED ABOVE: Daniel Mazzei takes the winning leap at the 2023 Birdman Rally.