Home > Latest News >

DEPARTMENT OF HUMAN SERVICES RAISES FUNDRAISING BAR WITH OVER $55K DONATED THIS YEAR FOR AUSSIE KIDS
June 21, 2019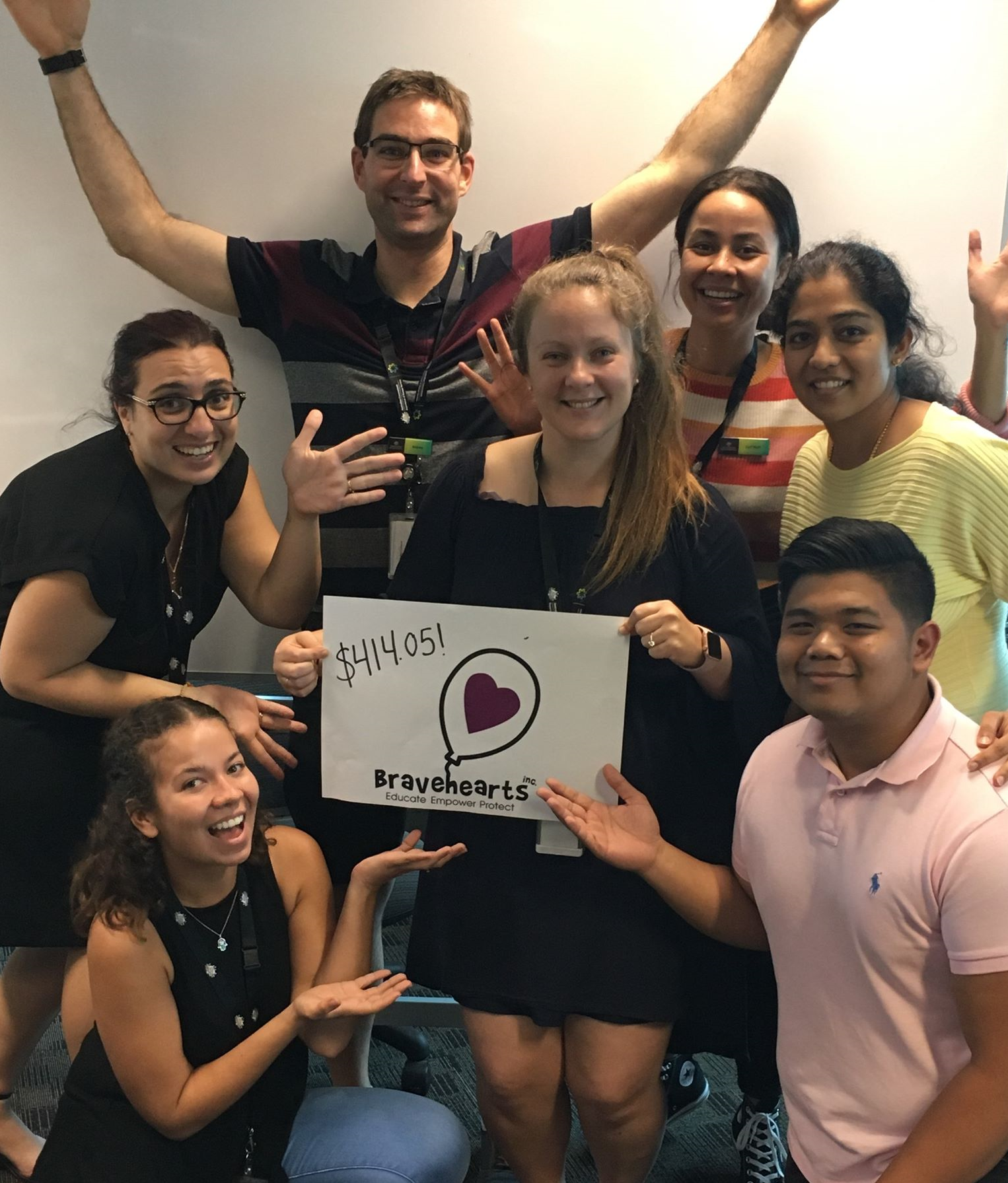 This year, the generous staff from the Department of Human Services (DHS) nationally selected Bravehearts as one of four charities they wished to give back to in 2019. It's not surprising that the staff at the DHS are passionate about the communities they live and work in, wanting to do everything they can to make sure that support is available.
When they committed to fundraising for Bravehearts through the first quarter of 2019, we never expected this – across the country, staff members held numerous fundraising events, and made donations totaling $55,732!
DHS General Manager Hank Jongen says the staff at the Department of Human Services are a generous workforce made up of everyday Australians who connect with the work Bravehearts is doing in our community.
"The Department of Human Services has a workplace culture of giving back and I am proud of the thousands of staff who contributed to fundraising efforts," says Mr Jongen.
"Bravehearts was nominated as a charity by our staff for 2019 because they feel passionate about giving back to the community they serve and are a part of. We deliver welfare and social services to millions of families across Australia..
"Many of our staff are parents or grandparents themselves , so it is understandable that when it comes to keeping kids safe and well-cared for in our community it is close to their hearts."
Each year the DHS rallies and raises funds for causes close to the hearts of their staff. The large amount raised in just three months illustrates the huge impact a large organisation can make in our community when they focus on supporting charities.
These vital donations will enable Bravehearts to continue our research and advocacy work, assisting us in working towards our Vision – to make Australia the safest place in the world to raise a child.
Fundraising is vital for us to continue our work in the community, keeping Australian kids safe.