March 16, 2023
From Stranger Danger to Consent: How Major Updates to Bravehearts Ditto's Keep Safe Adventure Program Reflect Australia's Progress in Response to Child Protection
When Bravehearts Ditto's Keep Safe Adventure program first launched in 2006, it is fair to say that educators and parents were mostly unfamiliar with the concept (or indeed, the importance), of personal safety education.
General health and safety programs for children had long existed, such as healthy eating, sun safety, and road plus fire safety education. However, the closest thing to personal safety learning was the tired 'stranger danger' trope first promoted to kids in the early 80s. Whilst these aforementioned concepts were and still remain essential learning for children, there was clearly something missing.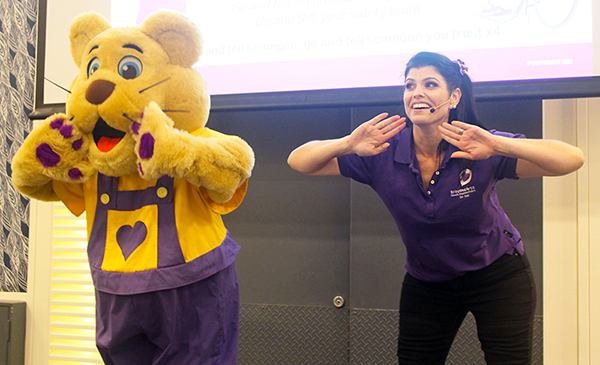 The Missing Link in Child Safety Education
Missing from schools was a type of child safety education that highlighted a pervasive crime about which society was at that time, silent. This preventative education flew in the face of 'stranger danger' and shone a light on a subject considered much too taboo to discuss among adults, let alone children.
Missing from childhood learning was preventative education that could help reduce child sexual abuse. Enter Bravehearts Ditto's Keep Safe Adventure.
Fast forward almost two decades later and few in the education sector or community at large would deny the value of teaching children and young people personal safety concepts including body ownership and consent. Many such programs now exist in Australia and Bravehearts welcomes the way early learning centres and schools embrace quality child protection standards as the norm.
Personal safety learnings are now built into the Australian Curriculum and consent education in high school is government mandated. These are huge strides for a society that once swept the idea of child sexual abuse under the rug!
Australians have progressed in their attitudes and responses to child protection, and Bravehearts Ditto's Keep Safe Adventure program must also progress. Therefore, this year the program received the most significant updates to its content since its inception.
Essential Updates for Digitally Native, Modern-day Children
Updates to the program have been made in consultation with child protection experts and education professionals and based on years of both quantitative and qualitative research on the Ditto program. The latest updates include clearly streamlining the learnings in line with the Australian National Curriculum plus ensuring greater inclusivity and representation through updated language and characters.
Additionally, brand new songs that cover personal safety issues relevant to digitally native, modern-day children, such as online safety, and all new professionally developed teaching and learning resources to enhance and extend the Show's educational concepts help to reinforce the vital personal safety learning delivered in the program.
The newly updated program is currently being piloted in select early learning centres and schools, with the completed program set to roll out nationally in Term 2.
PICTURED ABOVE: Bravehearts' Education Team members Cassia and Ditto debut the brand new Ditto's Keep Safe Adventure Show to Bravehearts staff members at the annual Bravehearts Staff Conference in February.