Home > Latest News >

Gift a Bunny to a Child in Trauma Counselling this Easter
March 2, 2023
Gift a Bunny to a Child in Trauma Counselling this Easter
Bravehearts is calling on Australians to forgo chocolate this Easter and instead gift a plush bunny to a child in trauma counselling as part of the Bunnies for Bravehearts project.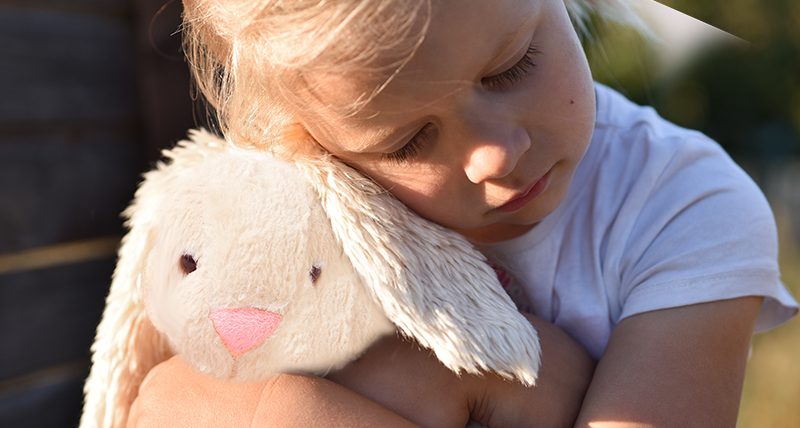 For each $50 donation to the project, Bravehearts will gift a cuddly plush bunny to a child who has been sexually abused and is receiving counselling through Bravehearts. Donors have the option to add to their donation, meeting the cost of a counselling session as well as gifting a child a bunny for $200.
Bravehearts will provide specialist trauma counselling to hundreds of children affected by the crime of child sexual abuse this year. These 'brave little hearts' can be aided in their healing journey through the Bunnies for Bravehearts project, as research confirms there are several benefits to using soft toys in a therapeutic setting.
Giving a child in counselling a soft toy to care for (such as a teddy bear or bunny) can help to dispel fears and worries and enable the expression of thoughts and feelings through play (1,2). The tactile and soothing nature of soft toys can help the children feel safe, identify good and bad touch, and explore different conflicts and problems without limitations (3).
"We hope to raise enough funds this Easter to provide enough soft bunnies to all the children who come through our doors for counselling this year," said Bravehearts CEO Alison Geale.

"Gifting a child with something cuddly and soft to care for during such a challenging time may be the thing that helps ease their path towards healing," she said.
Instead of buying chocolates this Easter, give a gift that will help a child heal from the trauma of child sexual abuse. Donate to Bunnies for Bravehearts today.
References
Maksimov, D. (2022). The transformation of mental trauma in children using the Hibuki-therapy method. Psychological Journal, 8 (59).
Rashid, A. et.al., (2021). Healthcare Professionals' views for the content of the Teddy Bear Hospital for a Child Sexual Abuse Prevention Module. Journal of Child Sexual Abuse, 30 (4).
Malchiodi, C. (2019) Trauma informed art therapy and sexual abuse in children. In Goodyear-Brown, P. Handbook of Child Sexual Abuse (pp.341-354).