Home > Latest News >

Marathon heroes rise to the challenge of Bravehearts' mightiest fundraiser
July 31, 2019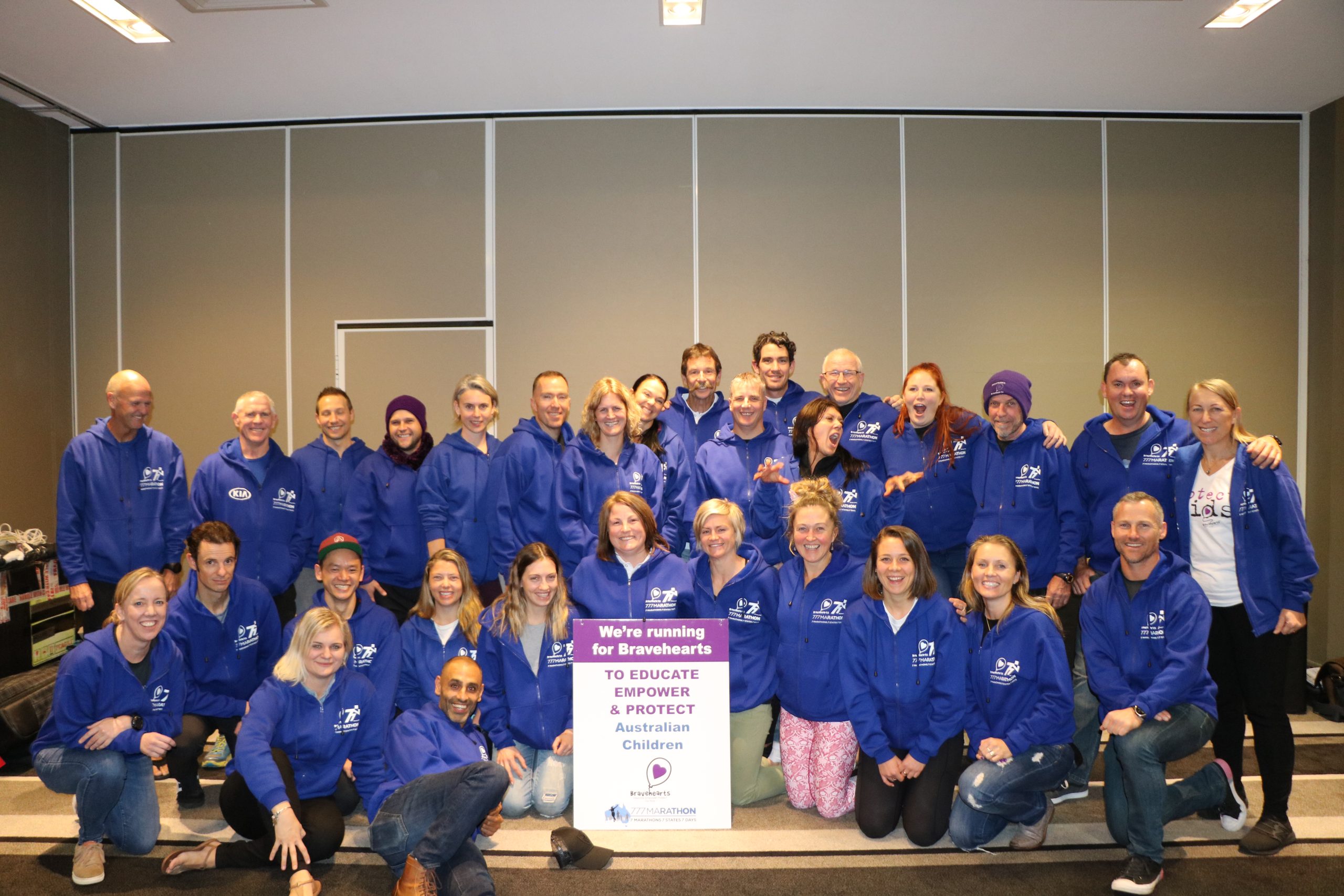 Another 22 men and women have written their names into Bravehearts folklore by conquering the 777 Marathon – and helping raise $376,304.20 along the way.
The extreme event, which sees entrants run seven marathons in seven states in seven days, unfolded across the first week of July, with each person who signed up for the challenge finishing every marathon.
Crucially, the courageous souls used the event to collectively raise $322,015.08 for the Bravehearts cause – an average of $14,637 each – while another 543 people who participated in individual state runs raised a further $54,289.12
This year's 777 Marathon was particularly special for Bravehearts founder Hetty Johnston, whose daughter Kayleen tackled the beast 23 years after she disclosed her own sexual assault at the hands of her paternal grandfather.
That brave decision as a seven-year-old inspired the birth of Bravehearts and Kayleen did the organisation proud by competing alongside her 57-year-old father, Ian, despite neither having previously run a marathon.
The epic event, which is the charity's major annual fundraiser, saw the 22 runners and eight support crew tackle the streets of Perth, Adelaide, Melbourne, Launceston, Sydney and Canberra before heading to Queensland for the famed Gold Coast Marathon.
Fifteen runners have already registered for next year's Bravehearts 777 Marathon and if they are anything like the class of 2019, they will not be broken in their stirring efforts to raise vital funds for and awareness of Australia's largest child protection advocate.