October 3, 2023
*TRIGGER WARNING* The following article contains discussion of child sexual abuse and suicide. If you need to talk to someone, please call Bravehearts Support Line on 1800 272 831 (Mon to Fri, 8:30am-4:30pm AEDST) or Lifeline (24hrs) 13 11 14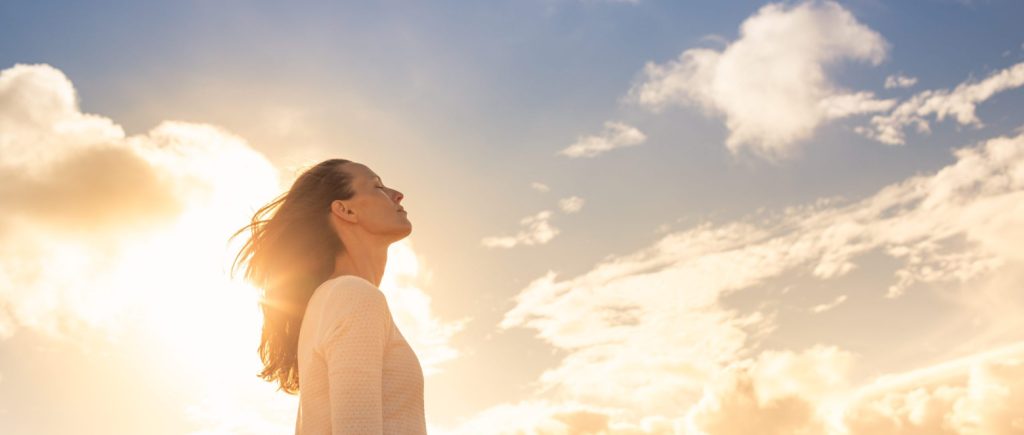 "Silence of the Innocent": Janis' Survivor Story
The man who sexually abused me was in a relationship with my mum. I believe the first time it happened I was around the age of 7. The abuse always started the same way; either me or my younger sister had probably done something considered 'naughty'. The threat was being smacked, unfortunately, I knew what being 'smacked' meant.
Only those who have experienced this kind of abuse will understand the flood or lack of emotions that go through you in the moments after.
Why did I not speak out and tell someone? I still ask myself this question and if I could go back to that time, I would have told my dad and my Gran, but I can't go back so have to live with it. But imagine being 7 years old and being told if you tell anyone you will be taken into care, or they would beat my sister, my mum and even threatened to kill my dad.
My child's brain could not process what was being told to me.
He beat my mother so many times, and I often think how she could stay, but how (as an adult) can I judge someone who chose to stay for fear or thinking they were protecting us? I have one vivid memory of a punishment that he made my mum deliver and I remember she had to use the belt and said each time I strike my hand scream like I am hitting you, but I did have a few just in case he checked!
I ran away once. I thought if I could ride my bike to my Gran's and tell her everything, things would change, and it would stop. I packed a sandwich and a bag, rode my bike for what felt like an eternity, only to be exhausted and having to return home. No one ever knew as they were all still asleep when I got in. I was so angry with my 10–11-year-old self for not having the stamina to ride the miles! Some occasions when he was beating Mum up, I'd run out and tell a relative or a stranger, but nothing ever stopped it. The police were called on some occasions, but nothing ever stopped, and she never pressed charges against him. Our abuser was powerful.
The sexual abuse would happen frequently when mum was on shifts and the slightest thing would trigger him. If I didn't do something quick enough, or I put the cream cheese on his crackers wrong or heaven forbid I call a vet for the dog that had been hit by a car!
Mum did meet someone else which then got us away from him. We moved into a bedsit, I hated that bedsit, this was the second bedsit we had to live in! My most vivid memory of this place was breaking a lamp (I think it was my grans or some special lamp) and Mum and I ended up in a screaming match over it and I took an overdose of paracetamol. Did I want to kill myself? Yes and no. Thankfully the 'no' was stronger and I ended up having my stomach pumped. I think that is how I ended up being referred to a psychiatrist.
The psychiatrist was really kind, very gentle, took lots of notes, and voice recordings, and actively encouraged me to take it to court as he thought I had a strong enough case as memories were a lot more vivid at 13 years old. I am not sure of the reasons, but it didn't happen.
As my memories are a little jumbled, I don't remember the timeline of my mum finding out. I wrote a letter to an 'Agony Aunt' and didn't post it, she opened it and read it. Did she believe me? I think not. If she did believe me, I did not feel it. She still talked about our abuser as if nothing had ever happened to me. This made me incredibly angry and a teenager with anger issues is often seen as 'teenage behaviour'. No one investigated or asked me 'WHY?' NO ONE.
Fast forward a few years, I'm the troublesome stepdaughter my mother's boyfriend doesn't want around, and I am forced to live with my Aunt and Uncle. No discussion, just my belongings at their door while they all were off for a holiday. I think I was staying with my relatives to look after the animals or a child – I can't remember. I wasn't there long and ended up living with three ladies at a rental in Ripon. I liked it there. They looked after me. I had two jobs to enable me to pay the rent.
Unfortunately, the sexual abuse had left its mark on me, and it has affected my life in so many ways. I don't like being hugged and some sexual activities trigger me. My husband has often struggled with the fact that I do not like being hugged to sleep. I was always seeking approval through my life, my work, friends anyone really. I just desperately wanted to be loved and liked.
I never got justice, but I do peek into our abuser's life occasionally and see that he is living a pathetic life and he has been marred by ill health. I on the other hand have a fantastic life – two beautiful children and a wonderful baby granddaughter and have been very successful in my career, thanks to my sheer determination to make life great.
Many people didn't think I would achieve or amount to anything, and I've been referred to as a troubled teenager for so many years by my mum – well wouldn't you be troubled if you had been in my shoes?
I recently realised I will never get over what happened to me, but I feel sharing my story and freely talking about the taboo subject, someone, somewhere, will benefit from my speaking out.
The number of those affected by child sexual abuse keeps rising. So, what does this mean?
It means it is still being kept QUIET, and children are being SILENCED. The subject is still taboo, people don't like talking about this as it makes them feel uncomfortable.
Well, I won't stay SILENT anymore as I have 'SOMETHING TO SAY'.
~ Janis Manship
If this story has raised issues for you and you need support, please call Bravehearts Support Line on 1800 272 831 (Mon to Fri, 8:30am-4:30pm AEDST) or Lifeline (24hrs) 13 11 14.
Do you have a story you would like to share with Bravehearts?