July 16, 2021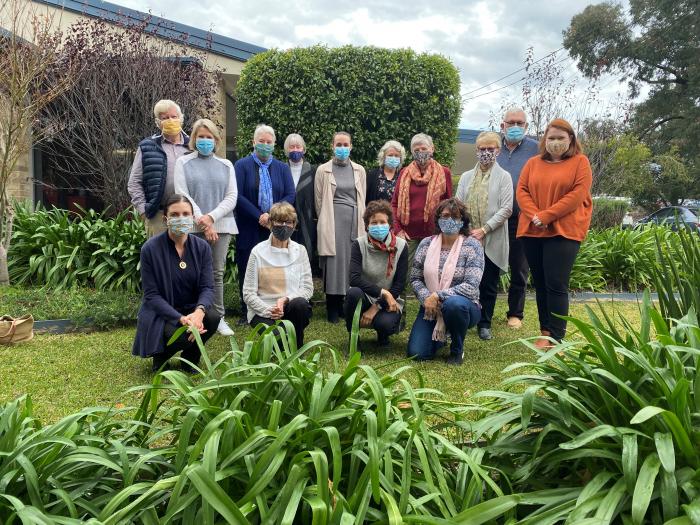 Pictured: The NSW South Coast committee raising funds to get Bravehearts' Ditto's Keep Safe Adventure Show a permanent home in the region. 
Bravehearts' Ditto has long been a fly-in, fly-out feature of the NSW South Coast Region but thanks to the persistence of local supporters, Ditto may soon have a new home in the region.
Local Bravehearts advocate Wendy Woodward said, "We have long been driving fundraising initiatives in the South Coast to have Ditto deliver his Personal Safety message in the region and are thrilled to be so close to having Ditto move here permanently."
When South Coast local Janie Forrest heard about Bravehearts' Ditto's Keep Safe Adventure program and the plans to establish it permanently in her area, she threw her support behind the cause with a very generous $60,000 donation.
"Our local children need to have these personal safety messages delivered. It is so important that we, as a community, do all we can to keep our children safe. I look forward to continuing my support of Bravehearts and Wendy in establishing a local Bravehearts education team," Janie said.
"Locally, we still need to raise about $20,000 to ensure a permanent team and will be hosting several local fundraising events (COVID permitting) between now and Christmas," said Wendy.
Ditto will complete one last FIFO trip in Term four before hopefully establishing permanent residence in 2022.
If your school or childcare centre would like to book a visit from Bravehearts' Ditto, please contact edcuation@bravehearts.org.au